Editors handpick every product that we feature. We may earn commission from the links on this page.
The 35 Best Psychological Thrillers Ever
Not stressed enough already? Then watch these movies.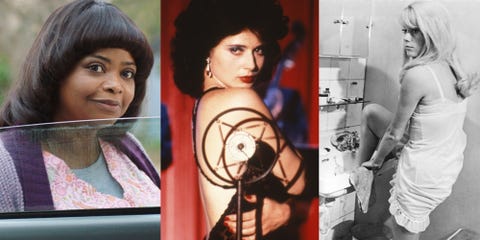 Psychological thrillers belong to the tradition of truly unhinged films. Even the genre's definition refuses coherence–somehow these movies can be horror, crime, mystery, or even action films, but they are all united under the same organizing principle: there are always characters who are mentally tortured or situations that are disturbingly removed from reality. A revenge fantasy or a political drama that raises your heart rate and fills you with a suspense-ridden dread is probably a psychological thriller.
Luckily for us, we live in the age of overstuffed streaming services and a lot of pandemic-related time on our hands. So, if you're down to be stressed for anywhere between 90 minutes to three hours, this list of movies is guaranteed to give you enough anxiety and creeping thrills that you may even forget the worries of the world for a moment. Although, one of the best parts about psychological thrillers is their ability to reveal systemic issues in our society or function as elaborate thought experiments. Totally fun, chill stuff!
While these movies aren't as escapist as they seem on its face, here are some of the best psychological thrillers of all time.
This content is created and maintained by a third party, and imported onto this page to help users provide their email addresses. You may be able to find more information about this and similar content at piano.io