Olivia Wilde Collaborates with Yoana Baraschi and Anthropologie for Conscious Commerce
Olivia Wilde has taken on fashion for philanthropy with her charity Conscious Commerce, designer Yoana Baraschi, and Anthropologie to create the New Light dress.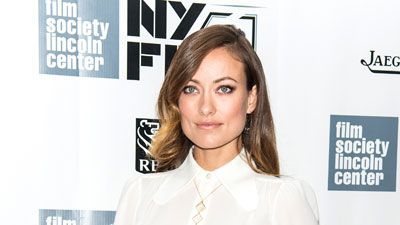 (Image credit: Getty )
Olivia Wilde's charity Conscious Commerce has teamed up with designer Yoana Baraschi and Anthropologie (opens in new tab). Founded by Wilde and her best friend Barbara Burchfield, Conscious Commerce collaborates with small businesses create a movement about mindful consumerism. Profits are sent to various charities around the world. Wilde and Burchfield identify interesting designers, and underserved, locally run, small organizations, and pair them together to create opportunities for shoppers to buy products they covet while contributing to organizations that need the funds.
For the charity's latest venture, Wilde and Baraschi created the New Light dress (opens in new tab), which Wilde wore herself at a previous event. The stunning lace dress, which is available in turquoise, black, and pink, is one of an 11-piece capsule for Anthropologie in honor of Baraschi's 10 year anniversary (opens in new tab). One hundred percent of the profits from the first 1,000 New Light dresses sold through Anthropologie will go to the dress's namesake, the New Light School, in Calcutta, India. The dress, which makes for a perfect holiday frock, is available now (opens in new tab) on Anthropologie's website.