MC Reviews: Movies
From chick flicks to indie darlings, we'll let you know which to see stat and which to wait for the rental.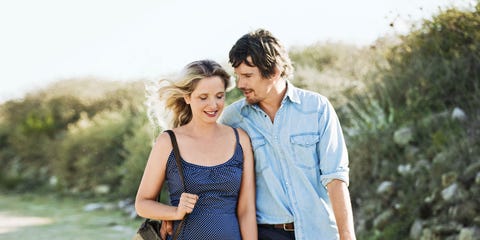 "Courtesy of the Company"
From chick flicks to indie darlings, we'll let you know which to see stat and which to wait for the rental.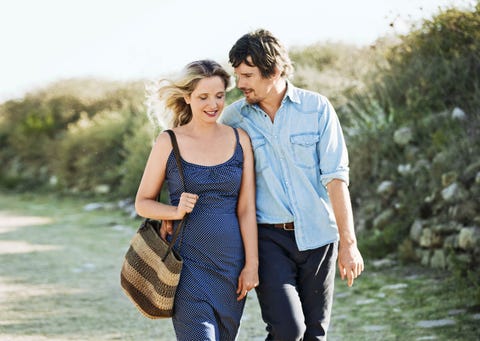 "Courtesy of the Company"
Before Midnight
In 1995's Before Sunrise, Celine (Julie Delpy) and Jesse (Ethan Hawke) fell in love in one day, but then lost each other. Nine years later, they rekindled the spark in Before Sunset. Now, in Before Midnight, the pair shows us what head over heels looks like 18 years later.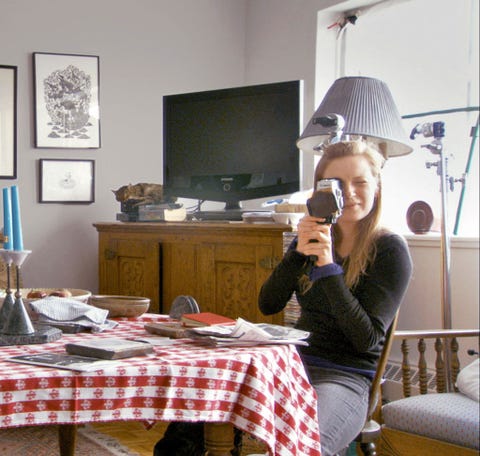 Stories We Tell
Actress Sarah Polley turns the camera on her family and herself to find that the truth depends on who is telling the story. In the process of making this documentary, she lays bare life-altering family secrets that have been kept for decades.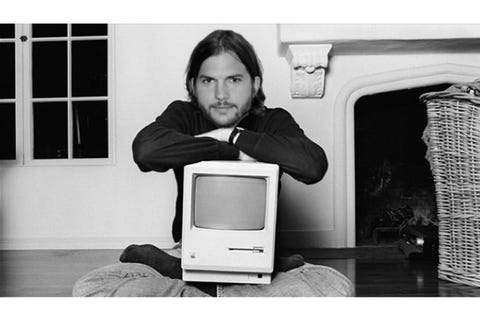 "Courtesy of the Company"
Jobs
In this Steve Jobs biopic, Ashton Kutcher delivers a spot-on performance, mimicking the mannerisms of Apple's founder right down to Jobs' slouchy walk. But if the story of Jobs' tech career leaves you wanting more, fear not: Aaron Sorkin is working on his own take.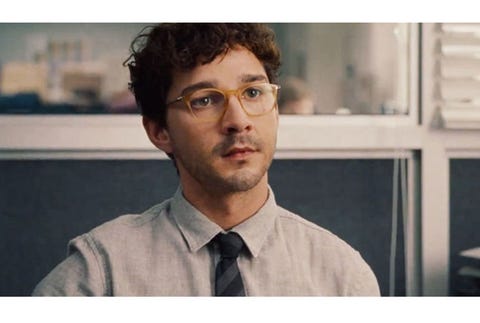 The Company You Keep
Robert Redford directs and stars in this political drama about a father whose life is upended when an ambitious young reporter (Shia LaBeouf) outs him as a 1970s antiwar fugitive. With the FBI after him, he tries to hunt down the only person who can clear his name: the girl who got away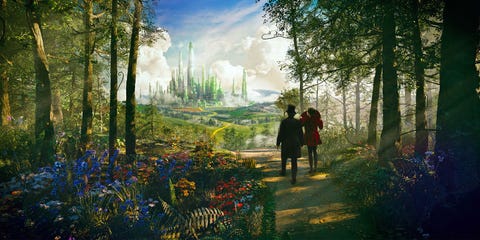 Oz: The Great and Powerful
James Franco stars as a middling magician looking to do big things in this prequel to the Wizard of Oz classic. Plunked down in the middle of Emerald City, he finds its citizens and its witches (Rachel Weisz, Mila Kunis, and Michelle Williams) have been waiting for him to save Oz — from you know who.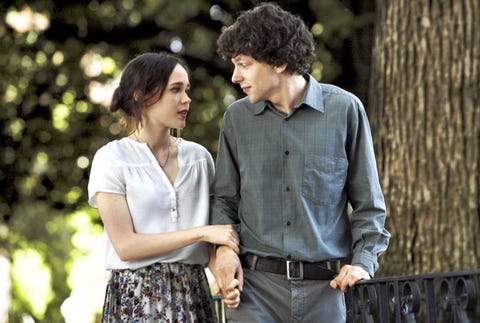 "Courtesy of the Company"
To Rome With Love
In this glossy tribute to Rome, director Woody Allen's ensemble cast (Alec Baldwin, Ellen Page, Jesse Eisenberg, to name a few) explores the meaning of celebrity through quirky characters: a funeral parlor owner turned opera star; an actress who seduces her friend's boyfriend; a regular Joe who becomes famous for being famous. Penélope Cruz as a sexy prostitute steals the show—without speaking a word of English.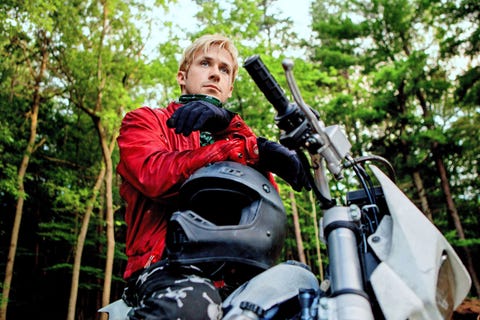 The Place Beyond the Pines
Playing out over two generations, this movie tells the story of a stunt motorcycle driver turned bank robber (Ryan Gosling) and a policeman turned politician (Bradley Cooper), and how their troubled histories affects their sons' futures.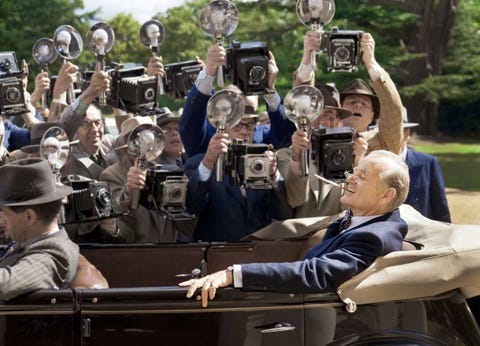 Nicola Dove/Focus Features
Hyde Park on the Hudson
Bill Murray soars as the randy FDR we never knew, while Laura Linney does a nuanced job as Daisy, the distant cousin with whom FDR has an affair. It's a true sex-secrets-of-the-presidents romp based on Daisy's real-life love letters.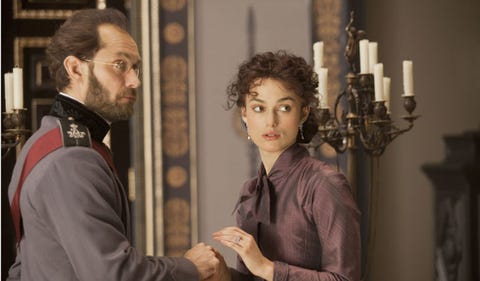 Anna Karenina
Director Joe Wright (Atonement, Pride & Prejudice) takes on Tolstoy's classic epic about love, honor, and betrayal in 19th-century Russia. CliffsNotes plot: The young, beautiful, aristocratic Anna Karenina, who is married to a government official, falls madly in love with the charming Count Vronsky. Long story short: Torrid affair, huge scandal, tragedy. The buzz: A combination of stunning cinematography, Tom Stoppard's script, unbelievable costumes, and an Oscar-caliber performance by Keira Knightley, who, shockingly, has never been cast as the lead in one of the 12 previous adaptations.
Life of Pi
Director Ang Lee's 3-D(!) version of the 2001 best seller by Yann Martel. CliffsNotes plot: Pi, a 16-year-old boy who is the sole human survivor after the freighter he is traveling on sinks, finds himself on a lifeboat with an orangutan, a hyena, a wounded zebra, and a Bengal tiger. The buzz: Lee is the king of cinematic book adaptations. In 2005, he won a Best Director Oscar for Brokeback Mountain, which was adapted from a short story by Annie Proulx. That isn't all: His 1995 take on Jane Austen's Sense and Sensibility earned seven Oscar nods.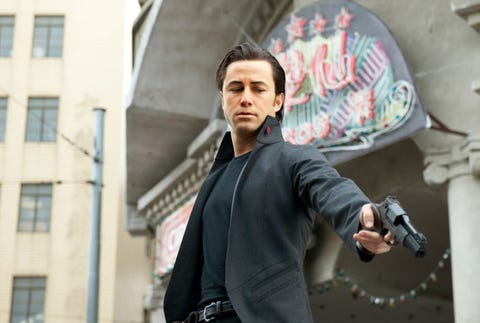 Looper
In this mind-bending Back to the Future-esque thriller, the year is 2072 and time travel has been invented. When the mob wants to whack someone, they send him back 30 years, where assassins like Joe (Joseph Gordon-Levitt) are waiting. But when Joe's future self (Bruce Willis) shows up in the past, things get messy.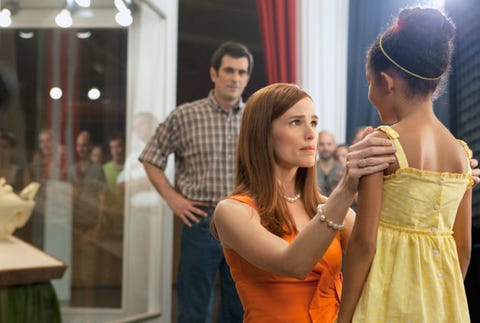 Butter
Set in the cutthroat world of competitive butter-carving, Laura Pickler (Jennifer Garner), the ambitious wife of Iowa's longtime carving champ Bob Pickler (Ty Burrell), finds herself up against a 10-year-old African-American orphan with natural talent. With the odds against her, Laura decides to do whatever she can to finally win herself. Pay close attention: The film is actually a send-up of the 2008 presidential election, making it the funniest political satire to come out in years. By a landslide.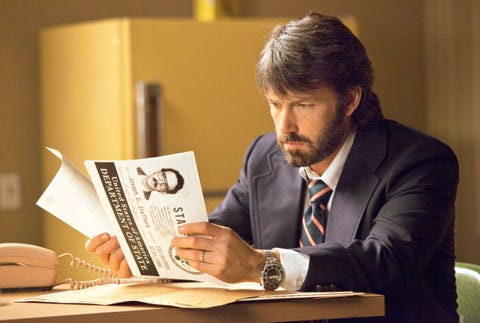 Claire Folger/Warner Bros.
Argo
Ben Affleck directs and stars in what could be the best movie of the year. Based on a real CIA op that was declassified in 1997, this stranger-than-fiction dramatic thriller literally keeps you on the edge of your seat. The plot (don't worry, no spoilers!) centers on young CIA agent Tony Mendez (Affleck), who is tasked with freeing six American government workers stranded at the Canadian ambassador's house in Tehran during the 1979 Iranian hostage crisis. Mendez concocts a dangerous and elaborate plan: He goes to great lengths to establish himself as a Hollywood producer — even setting up an office at a studio and getting stories planted in Variety — and then attempts to convince the Iranian revolutionaries that the hostages are members of a movie crew scouting the area for a sci-fi film. As an actor, Affleck manages to be both compelling and deadpan funny, and as a director, he proves to be on par with any A-list filmmaker working in Hollywood today. See this movie now. It's headed for the Oscars.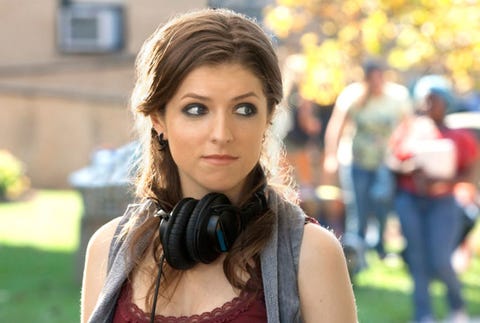 Pitch Perfect
Mix a cocktail of equal parts Glee and Step Up and add a shot of Bridesmaids. The result is this totally enjoyable guilty pleasure that centers on freshman Becca (Anna Kendrick), a too-cool-for-school outsider who gets forced into joining the college's all-girl a cappella singing group, where she upsets the status quo. You'll leave the theater a little bit giddy — as if you've just had a piña colada.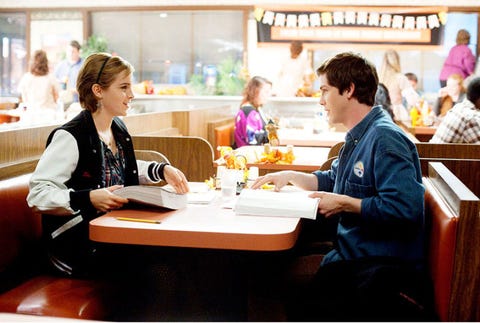 The Perks of Being a Wallflower
You may remember this as a young-adult novel, but Perks the movie, written and directed by Stephen Chbosky (adapted from his book), soars beyond that genre. The performances in this story of a freshman outsider (Logan Lerman) who is taken under the wing of two outsider seniors (Emma Watson and Ezra Miller) are sophisticated and subtle, making this movie resonate with anyone who's ever felt like they didn't quite fit in.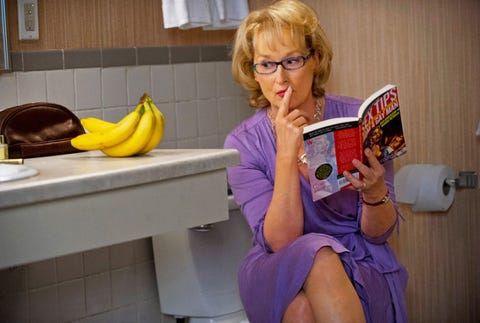 Hope Springs
How much would you change for the one you love? After 30 years of marriage, Arnold and Kay Soames (Tommy Lee Jones and Meryl Streep) have lost the magic — and haven't had sex in five years. Determined to get their groove back, Kay signs herself and her resistant husband up for a week of intensive marriage counseling with relationship guru Dr. Bernie Field (Steve Carell). Change ain't easy. Sometimes it's impossible. In this movie, it's quite hilarious.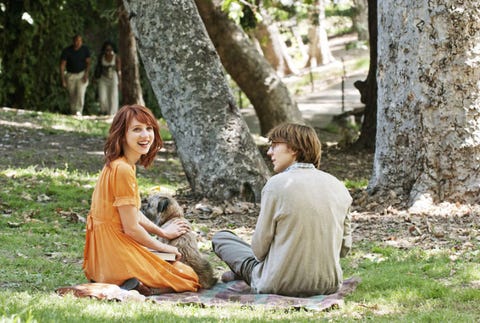 "Courtesy of the company"
Ruby Sparks
Socially awkward novelist Calvin (Paul Dano) falls in love with Ruby Sparks (Zoe Kazan, who wrote the film), a character he invents. Then suddenly Ruby is in Calvin's kitchen, scrambling eggs. It's an oddball fantasy about not questioning the magic of love, especially when it's standing right in front of you.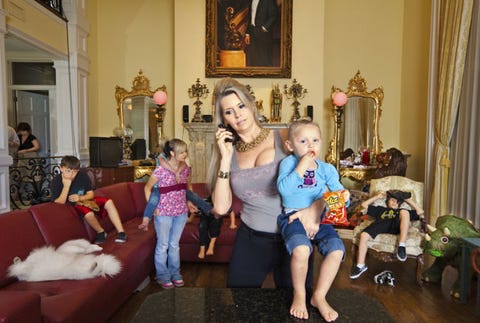 "Courtesy of the company"
The Queen of Versailles
Director Lauren Greenfield follows the downfall of time-share billionaire David Siegel, 74, his wife, Jackie, 43, their eight children, numerous domestic staff, and countless pets. The morality tale about consumerism and social class is also a lesson in humility.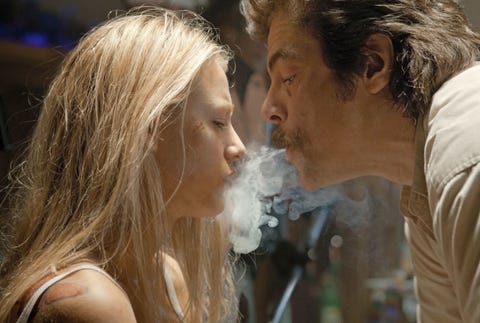 "Courtesy of the company"
Savages
Big buzz! Director Oliver Stone brings the heat in this steamy action thriller about two partners (Aaron Johnson, Taylor Kitsch) in a thriving pot-growing business, the girlfriend (cover girl Blake Lively) they share, and the drug cartel that kidnaps her.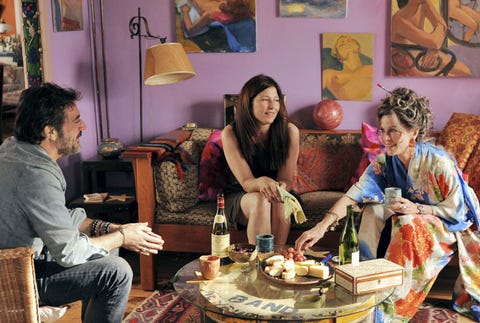 "Courtesy of the company"
Peace, Love, & Misunderstanding
About to get a divorce, an uptight attorney (Catherine Keener) takes her teenage kids to the Woodstock farmhouse of her pot-smoking hippie mom (welcome back, Jane Fonda). The all-star cast, which also includes the brilliant Elizabeth Olsen, adds depth to this fun tale of generational divides.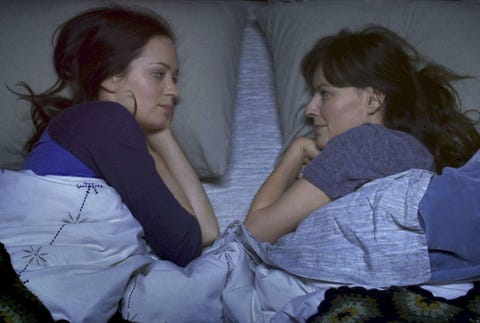 "Courtesy of the Company"
Your Sister's Sister
Take a remote cabin and add Jack (Mark Duplass), who is mourning the death of his brother; Iris (Emily Blunt), Jack's best friend; and Hannah (Rosemarie DeWitt), Iris' dramatic lesbian sister, who is recovering from a messy breakup. Shake, stir, and enjoy. This is one emotional, revealing, first-rate indie you won't want to miss.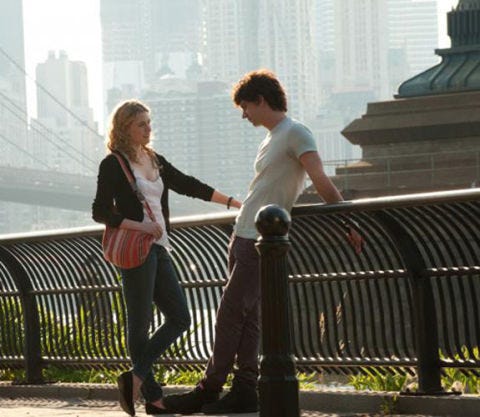 Lola Versus
Dumped weeks before her wedding, New Yorker Lola (Greta Gerwig), on the cusp of turning 30, falls apart with abandon—she power-eats, she drinks, she has to be pulled off a stripper pole—bedding every wrong guy along the way. It's an all-around downward spiral that Gerwig pulls off with a guileless performance. See it for her star turn and because, chances are, you've kind of been there.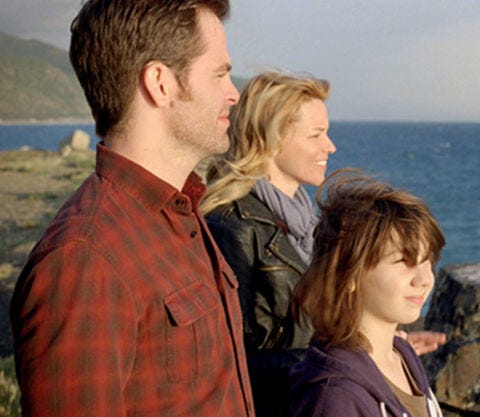 People Like Us
Fast-talking businessman Sam (Chris Pine) returns to his childhood home for his father's funeral and is tasked with delivering $150,000 to a stranger named Frankie (Elizabeth Banks)—who turns out to be the sister he didn't know he had. The story, inspired by true events, is a new twist on a boy-meets-girl drama.
This content is created and maintained by a third party, and imported onto this page to help users provide their email addresses. You may be able to find more information about this and similar content at piano.io