10 Sad Movies on Netflix for Those Moments You Just Need to Cry
From tragic love to just plain tragic.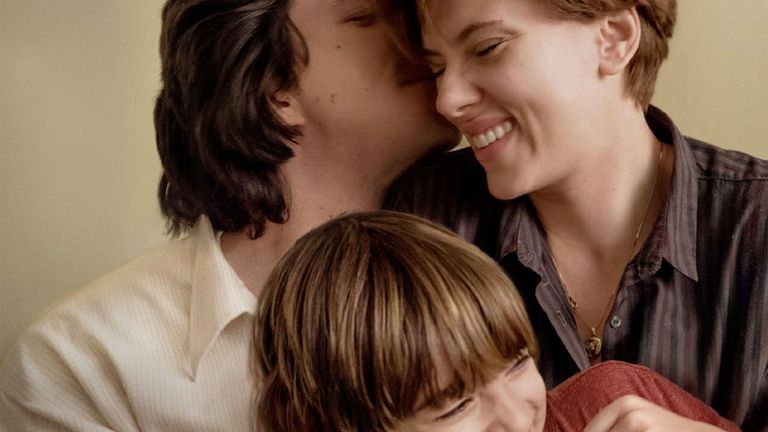 (Image credit: Alamy)
Sometimes, you just really need a good cry. Whether it's a rough breakup, a bad day at work, the state of the world, or just because, a moving film has a way of being beautifully cathartic. When that's the case, Netflix's catalog has plenty of heart-wrenching movies to get the feels going. Take a look at Marie Claire's comprehensive list of the saddest movies on Netflix, below, complete with a handy "ugly cry" ranking, so you can be prepared with the appropriate amount of tissues, ice cream, and water—you know, to rehydrate.
1. 'The Lovely Bones'
When a 14-year-old-girl is tragically murdered, she watches her family search for answers from heaven. It's based on Alice Sebold's book of the same title.
Odds you'll end up ugly-crying: 10/10
2. 'The Time Traveler's Wife'
Not me sitting here bawling my eyes out while Rachel McAdams's character stays missing the love of her life while he travels through time.
Odds you'll end up ugly-crying: 8/10
3. 'Five Feet Apart'
Make sure to have a pack of tissues handy, because this one's a doozy. In Five Feet Apart, Cole Sprouse and Haley Lu Richardson's characters play teens who are diagnosed with cystic fibrosis and risk killing each other if they get too close.
Odds you'll end up ugly-crying: 10/10
4. 'Silver Linings Playbook'
If you or a loved one has dealt with mental illness, specifically bipolar disorder, Silver Linings Playbook will hit close to home. The silver lining: There are a lot of funny one-liners.
Odds you'll end up ugly-crying: 6/10
5. 'Marriage Story'
Scarlett Johansson and Adam Driver each earned Oscar nods for their portrayal of a couple going through a grueling breakup that shows the many sides of love, divorce, and family.
Odds you'll end up ugly-crying: 5/10
6. 'Roma'
Quickly into this Netflix film by Alfonso Cuarón you'll realize why it won an Academy Award. Set in the early 1970s, the movie is about a housekeeper's life in Mexico City.
Odds you'll end up ugly-crying: 9/10
'Irreplaceable You'
This Netflix original is about a woman who sets out to find a new girlfriend for her fiancé when she learns she has cancer and little time left to live.
Odds you'll end up ugly-crying: 6/10
8. 'The Pianist'
Adrian Brody won a Best Actor Oscar for his role in this heartbreaking story about the Holocaust, based on real-life events.
Odds you'll end up ugly-crying: 6/10
9. 'Someone Great'
Prepare to be bait-and-switched—in a great way. This movie masquerades as a fun comedy about a girls' night out, but before you know it, you'll be crying uncontrollably about the one who got away.
Odds you'll end up ugly-crying: 8/10
10. 'First They Killed My Father'
This is less of a "eat cookie dough ice cream and cry" movie and more of a "question humanity and bawl your eyes out" film. It's about five-year-old Loung Ung becoming a child soldier during Cambodian genocide.
Odds you'll end up ugly-crying: 10/10
As Marie Claire's Entertainment Director, Neha oversees pop culture, celebrity, and current events features with a focus on elevating diverse voices and stories in film and television. She also oversees the brand's print and digital covers as well as book and produces MC's video franchises. She loves a hot-take, hates TV reboots, and is always happy to discuss reality television. Before joining Marie Claire, she held positions at Glamour, Brides, Condé Nast, and Mashable, and is a graduate of the Columbia School of Journalism.