The 16 Best Sad Romance Movies on Netflix Right Now
These love stories hurt, but in the best way possible.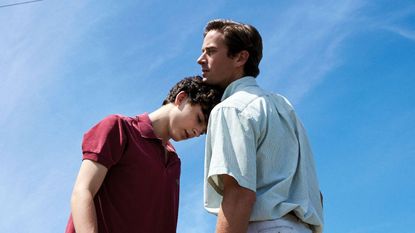 (Image credit: FRENESY FILM COMPANY/Alamy Stock Photo)
An efficient way to feel all the feels without actually having to put yourself out there in this cold, cold world: watching sad romance movies on Netflix. The butterflies in your stomach from being around your crush, the nervous excitement around a first kiss, the stress of not knowing how to define your relationship, the heartbreak of losing your first love—you can experience all of those emotions from the safety of your couch with these must-watch movies.
The sad romance movies on this list fit the definition of "bittersweet" to a T. They will sweep you up in grand romantic gestures and then leave you to dry your tears with emotional drama. While these movies all have some element of romance, they also range far and wide in terms of subject matter. But one thing's for certain: From teen love stories like Five Feet Apart to A Marriage Story's heartbreaking look at a couple's divorce, these movies are sad.
So pop some popcorn, stream one of these movies, and be prepared to choke back sobs! This list, below, is practically made for you, a person who enjoys crying in their free time (it's okay, we do too). Ahead, in no particular order, 16 sad romantic films on Netflix right now that are perfect for putting you in your feelings.
'Legends of the Fall' (1994)
Three sons of a rancher get swept up into World War I while they all fall in love with the same (lucky) woman. There's drama, betrayal, lots of love, and violence in this film set in the gorgeous backdrop of rural Montana. '90s-era Brad Pitt is enough to watch this one, but be prepared for the depressing ending. I still think about it from time to time.
'Call Me By Your Name' (2017)
Arguably the film that launched Timothée Chalamet into stardom, Call Me By Your Name will wreck you in the best way possible. The film follows 17-year-old Elio who gets close to his father's research assistant one summer. It's a melancholy, yet touching look at first love and how it alters our lives forever.
'The Best of Me' (2014)
We all know and love The Notebook, but might we suggest another Nicholas Sparks adaptation to get you in your feels? The film follows two former high school sweethearts (James Marsden and Michelle Monaghan) who reignite their flame when they return to their hometown. Things aren't as cut and dry as they seem, though, as old threats rise up again.
'Seven Pounds' (2008)
Will Smith delivers a powerful performance as IRS agent Ben Thomas—a man with a secret that's eating him up. But it's Rosario Dawson who steals the show in this underrated drama. She plays Emily, a cardiac patient who falls in love with Ben after a chance meeting. With a twist ending you won't see coming, you're going to want some Kleenex with this one.
'A Beautiful Life' (2011)
A cocktail-fueled night out leads glamorous businesswoman Li (Shu Qi) to accidentally puke on a lonely policeman named Fang (Ye Liu). After their awkward meeting, the two keep bumping into one another, and thus begins a love story (with many setbacks) for the ages.
'The Guernsey Literary and Potato Peel Pie Society' (2018)
Lily James stars in this period piece as Juliet, a writer who starts corresponding with the residents of Guernsey Island who formed a book club during Germany's WWII occupation. She soon grows close to one of the book club's members and she starts to question what she thought she wanted for her life. While this drama is on the lighthearted side, the glimpses of the war are particularly emotional.
'The Lost Husband' (2020)
A widow (Leslie Bibb) and a seriously hot farm manager (played by Josh Duhamel) come together in this emotional drama based on the book of the same name by Katherine Center. After the sudden death of her husband, Libby packs up her life and kids and moves to her aunt's goat farm where she meets James and learns to work through her grief. It may be a touch predictable, but The Lost Husband will move you.
'The Age of Adaline' (2015)'
Movies with time travel are nothing new, but The Age of Adaline still manages to be memorable. The film stars Blake Lively as the titular Adaline, a woman who stops aging at 29 years old after a near-fatal accident. She sadly avoids any close relationships to keep her secret hidden, but decides to risk it all when she starts to fall in love with a philanthropist. Things get extra messy when someone from her past recognizes her.
Five Feet Apart (2019)
Cole Sprouse and Haley Ru Richardson give masterful performances in Five Feet Apart, a 2019 film directed by Justin Baldoni. In the movie, two young patients with cystic fibrosis (played by Sprouse and Richardson) attempt to have a romantic relationship while staying five feet apart. If they get any closer, they could potentially kill each other.
Kiss & Cry (2017)
Some movies make you believe in true love, and others make you want to stay in all weekend with a glass of red wine and just reflect on the inherent, beautiful tragedy of the human experience. Netflix's Marriage Story, which focuses on a couple struggling to navigate a brutal, bicoastal divorce, is the second kind.
Mr. Sunshine (2018)
Okay, so this isn't technically a movie, but if you like smiling through your tears (or even just straight-up sobbing), Mr. Sunshine needs to be added to your list immediately. Starring prominent actors such as Lee Byung-hun, Kim Tae-ri, and Yoo Yeon-seok, the 24-episode Korean drama follows the journey of a Joseon ex-pat who is forced to reconcile with his painful past when he returns home during the late 1870s as a captain of the U.S. Marine Corps. He falls in love with a young woman from a traditional family who represents everything he hates about Joseon, and together, they fight for the future of their homeland.
6 Years (2015)
This indie drama follows the rapid breakdown of a young couple's six-year relationship. Melanie and Daniel are 20somethings in Texas who have been in love for years when their relationship takes a turn and devolves into violence and infidelity, forcing them to reevaluate their future together.
Irreplaceable You (2018)
Soulmates Abbi and Sam have been together since they were kids, and they're planning a bright future together, starting with a visit to the doctor to see if a baby is in the cards for them. But it's not a baby that shows up in Abbi's ultrasound; it's actually stomach cancer, and it doesn't look like it's going anywhere anytime soon. Obsessed with setting her husband up with a proper life after she's gone, Abbi comes up with a plan to hook Sam up with someone new, but her fixation on the future threatens to destroy her present.
Newness (2017)
A seemingly mismatched man and woman nursing their respective traumas become a couple after a right swipe on a dating app leads to real love connection. But as the pair's relationship develop, secrets, infidelity, and a lack of boundaries underscore the idea that sometimes, love just isn't enough.
All the Bright Places (2020)
Based on the YA novel of the same name, All the Bright Places chronicles the romance between high school students Violet and Finch, who fall for each other while working on a school project. Violet's friends warn her against dating Finch, who has a reputation for being an "uncontrollable freak," but she doesn't believe the rumors until she witnesses Finch lose control herself. Although Violet attempts to continue the relationship and support Finch, the relationship ends with a tragedy.
Blue Jay (2016)
High school sweethearts Jim and Amanda have been out of touch for 20 years when they run into each other by chance in their hometown. The pair reconnect and reminisce and things flow so easily, it's hard to see why they ever broke up to begin with. As the day unfolds, however, the devastating reason they broke up—and will never work—is revealed.
Celebrity news, beauty, fashion advice, and fascinating features, delivered straight to your inbox!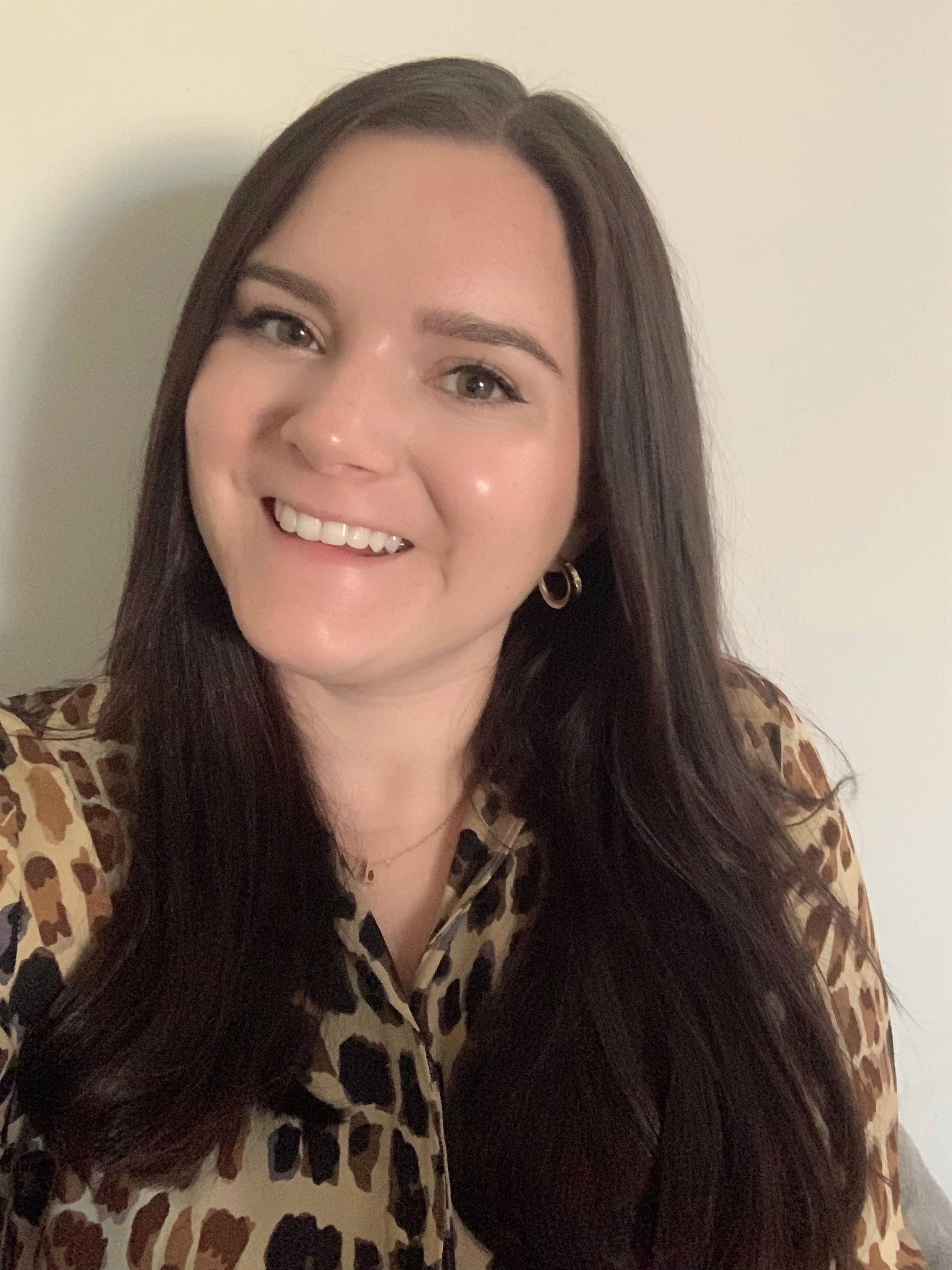 Associate Commerce Editor
Brooke Knappenberger is the Associate Commerce Editor at Marie Claire, where she writes across the board from fashion and beauty to books and celebrities. As a pop culture junkie, Brooke obsessively consumes and writes about the latest movie releases, streaming TV shows, and celebrity scandals. She has over three years of experience writing on fashion, beauty, and entertainment and her work has appeared on Looper, NickiSwift, The Sun US, and Vox Magazine of Columbia, Missouri. Brooke obtained her Bachelor's Degree in Journalism from the University of Missouri's School of Journalism with an emphasis on Magazine Editing and has a minor in Textile and Apparel Management.