Editors handpick every product that we feature. We may earn commission from the links on this page.
The 10 Best True Crime Books of 2021
The definition of page-turners.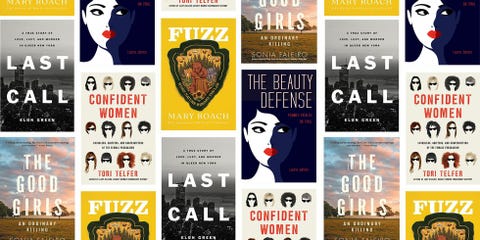 Thus far, 2021 has combined terrible, horrific breaking news (an insurrection, multiple mass shootings, little kids crossing the border alone) with frivolous, negligible non-news (presidential pooch Major Biden bit various hands). If this is the kind of year 2021 is going to be—whipsawing from one extreme to the other—then I'm going to bury my head in a pile of riveting true crime stories to kill time until 2022.
Women have been shown to be more drawn to true crime stories than men, according to researchers Amanda M. Vicary and R. Chris Fraley. In their 2010 study, they looked at online book reviews and learned that men were more likely to choose books about gang violence or war, while women were drawn to gruesome stories of crime—even when those books involved women being kidnapped, rated, tortured, and/or killed.
One reason for this: By reading about these crimes and investigating the psychology of a criminal, we may hope that on some level we'll get clues on how to protect ourselves. The study by Vicary and Fraley concluded: "Women, more so than men, were drawn to the book that contained tips on how to defend oneself from an attacker. It appears that the potential to learn defense tactics from these stories is one factor that draws women, more so than men, to true crime books." So if an immersion in true crime lit makes us feel a little bit braver or a little bit more prepared, then have at it. I'll be here reading.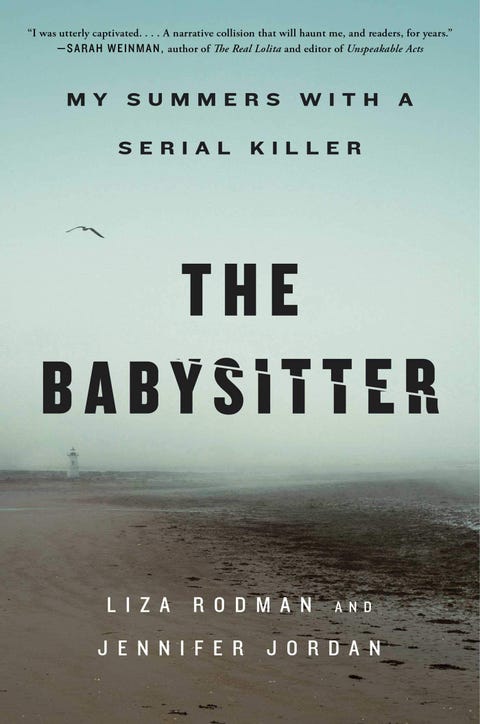 'The Babysitter: My Summers With a Serial Killer' by Liza Rodman and Jennifer Jordan
A hybrid of memoir and investigative nonfiction, this is the story of Liza Rodman's lonely girlhood on Cape Cod in the 1960s. Her mother worked at a hotel and enjoyed the Provincetown night life. While she was out, the handsome hotel handyman babysat Rodman and her sister. They'd go get popsicles in his truck and hang out in his "secret garden" in the woods of Truro. Turns out, their nice-guy sitter was also a serial killer. Some of his dismembered victims were buried in that woodsy glade. Decades later, Rodman made the connection between her buddy and the splashy murder headlines and became obsessed with researching the case.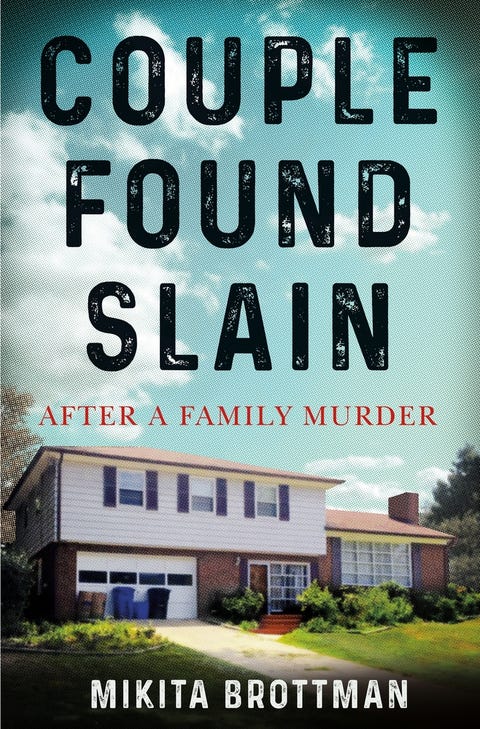 'Couple Found Slain: After a Family Murder' by Mikita Brottman
True crime fans love to follow the trail of a whodunnit. This book analyzes what happens after. The author, a psychoanalyst, writes about how Brian Bechtold, who was 22 in 1992, walked into a Florida police station and confessed that he'd shot his parents back home in Maryland. Saying he was possessed by the devil at the time, Bechtold was judged not responsible for the murders on grounds of insanity. Diagnosed with schizophrenia, he lived for decades in a limbo of psychiatric hospitals—complete with escape attempts, being shot by police, and seeing several patient-on-patient murders. It's an insider's view of life in the psych ward and the long aftermath of an act of violence.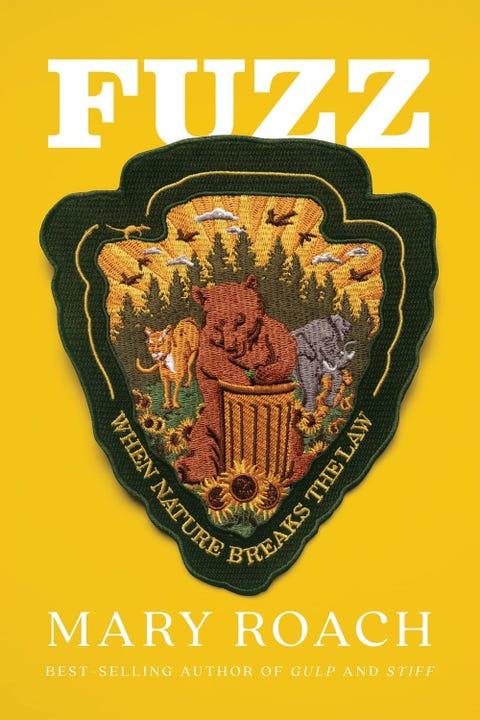 'Fuzz: When Animals Break the Law' by Mary Roach
This much-anticipated book is from Mary Roach, the master of the weirdly delightful dive into scientific nonfiction. But this is less "when animals attack" and more of "when moose jaywalk" or "when macaques mug." Roach's books, including Stiff: The Curious Lives of Human Cadavers and Spook: Science Tackles the Afterlife, have a cult fandom. This book looks at how we are in conflict with nature—and, just maybe, can learn to coexist.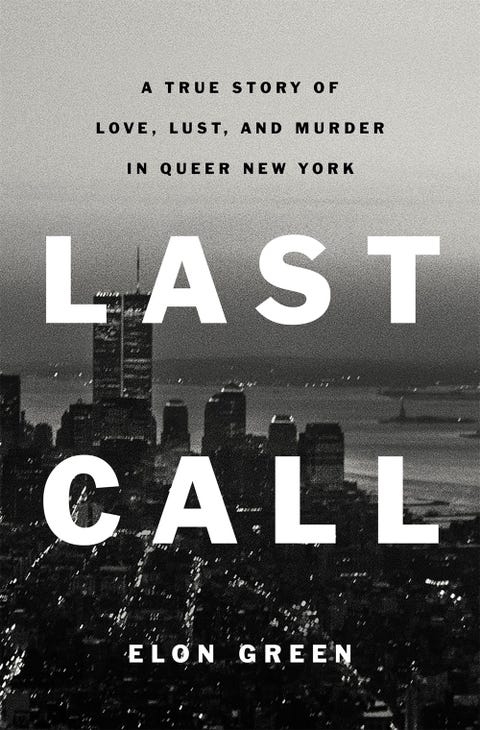 'Last Call: A True Story of Love, Lust, and Murder in Queer New York' by Elon Green
In the '90s, an elusive serial killer preyed on gay men in New York City. Instead of merely examining the crimes and turning the killer into an object of fascination, the author feelingly portrays the lives of the victims. The bars where they felt free turned out not to be safe spaces. A maintenance worker found the bagged remains of the first victim at a Pennsylvania rest stop. The nicknamed "Last Call Killer" took advantage of an era when it was, for many, difficult to be visibly and openly gay.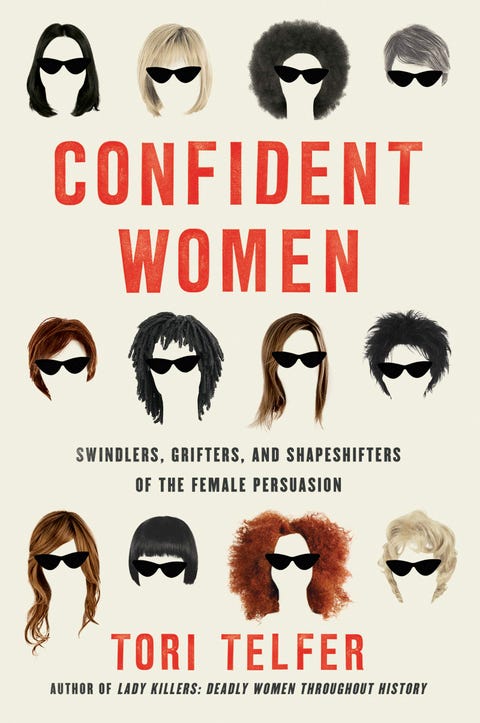 'Confident Women: Swindlers, Grifters, and Shapeshifters of the Feminine Persuasion' by Tori Telfer
read it
A roundup of the most notorious female con artists by the author of Lady Killers: Deadly Women Throughout History. It's perfect for anyone fascinated by the likes of faux-blood test entrepreneur Elizabeth Holmes and NYC society trickster Anna Delvey. Tori Telfer reaches back to 1700s France and a woman who claimed to be Marie Antoinette's BFF for scamming purposes (think: loads of jewels), tracing scams through to the present day, when New York sisters Kate and Maggie Fox started a movement when they claimed to speak with spirits. Telfer examines what we love about these devious women and why.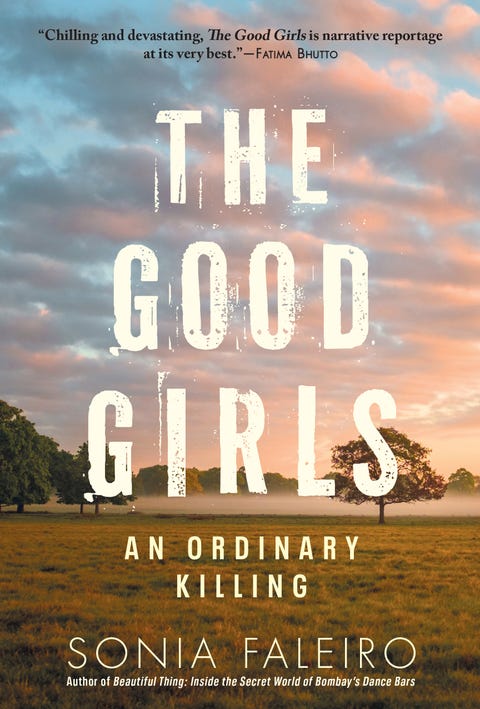 'The Good Girls: An Ordinary Killing' by Sonia Faleiro
read it
Two teenage girls in a tiny Indian village were so close that they were known by a single name. One summer night in 2014, the pair went missing. A few hours later, the girls were found hanging in a mango orchard. The investigation into their murders started a national soul-searching about violence against women in India. At first, the girls' families refused to let the bodies be cut down and demanded an investigation. But what happened? Was it murder, suicide, or an honor killing?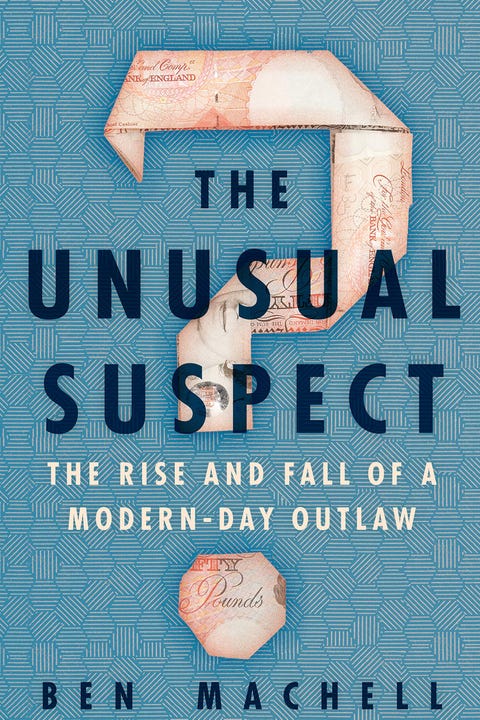 'The Unusual Suspect: The Rise and Fall of a Modern-Day Outlaw' by Ben Machell
A young British college student named Stephen Jackley was obsessed with the inequalities of the global financial crisis that began in 2007. A modern-day Robin Hood, Jackley planned to steal from the rich (banks) and give to the poor. It actually worked—he robbed a series of banks using disguises, elaborate escapes, fake guns, and all—until it didn't. Journalist Ben Machell had access to Jackley and his diaries for this combo of psychological thriller and heist story.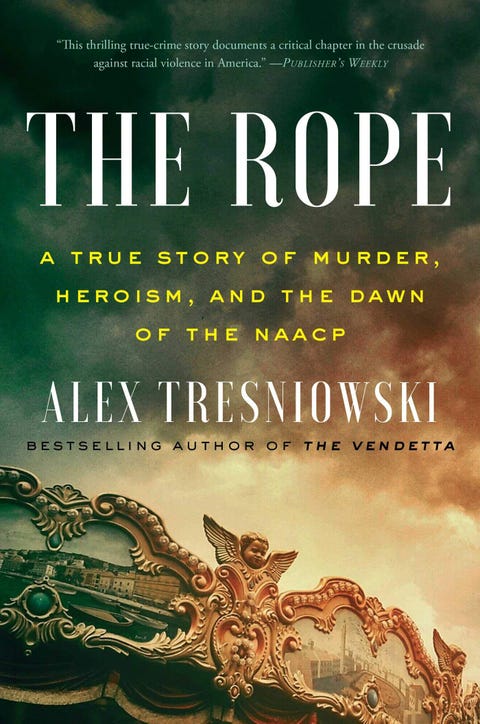 'The Rope: A True Story of Murder, Heroism, and the Dawn of the NAACP' by Alex Tresniowksi
In a time between the Civil War and the Civil Rights Movement, white schoolgirl Marie Smith was brutally killed in the seaside town of Asbury Park, New Jersey. This book weaves this and another story into a narrative. One thread tells of a pedophile, a sheriff, a detective on his first murder case, and the Black laborer who is wrongfully accused of murder and narrowly avoids being lynched. The other story involves Ida B. Wells, Black crusading journalist, abolitionist, and feminist who led an anti-lynching campaign in the 1890s. Through her writings, she was instrumental in helping found the National Association for the Advancement of Colored People (NAACP), an organization at the forefront of current events today.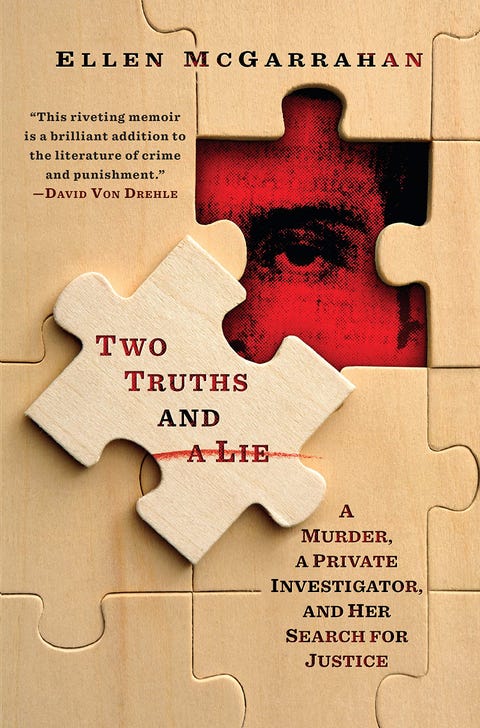 'Two Truths and a Lie: A Murder, a Private Investigator, and Her Search for Justice' by Ellen McGarrahan
This riveting read is the memoir of a reporter-turned-private investigator who looks back at the case that snagged her imagination. It also inspired her change of profession. As a reporter for the Miami Herald, she covered the execution of Jesse Tafero for the murder of two police officers. Years later, Ellen McGarrahan dives back into the criminal Miami of the 1960s and '70s to take another look at that case. As she follows the threads of evidence—court files, interviews, articles—looking for the truth, she realizes that the questions of who is innocent and who is guilty are complex and difficult to untangle.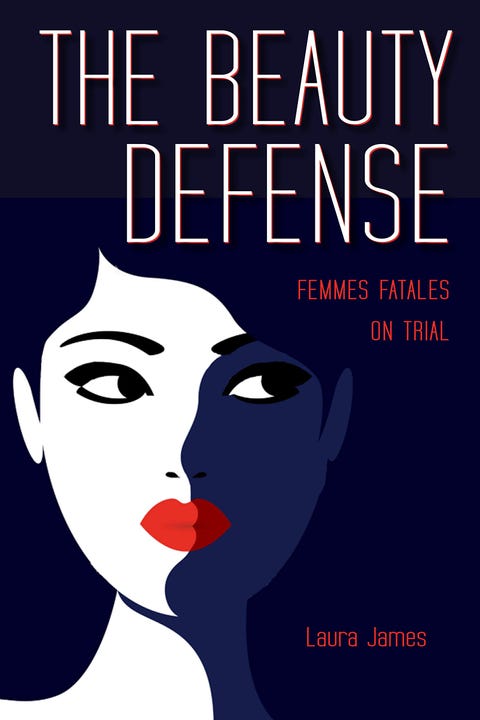 'The Beauty Defense: Femmes Fatales on Trial' by Laura James
This collection of true tales about hot women committing cold-blooded crimes follows a multitude of cases from 1850 onwards. Attorney and true crime historian Laura James asks whether these women—such as Glasgow socialite Madeline Smith, who poisoned one lover to move on to the next—got away with murder (and other mayhem) because of their good looks. Smith's lawyer used gender bias in her favor, making the case that someone so pretty and feminine couldn't possibly be a killer.
This content is created and maintained by a third party, and imported onto this page to help users provide their email addresses. You may be able to find more information about this and similar content at piano.io