The Charli XCX and Rita Ora Music Video Has Dropped!
And it's a doozy.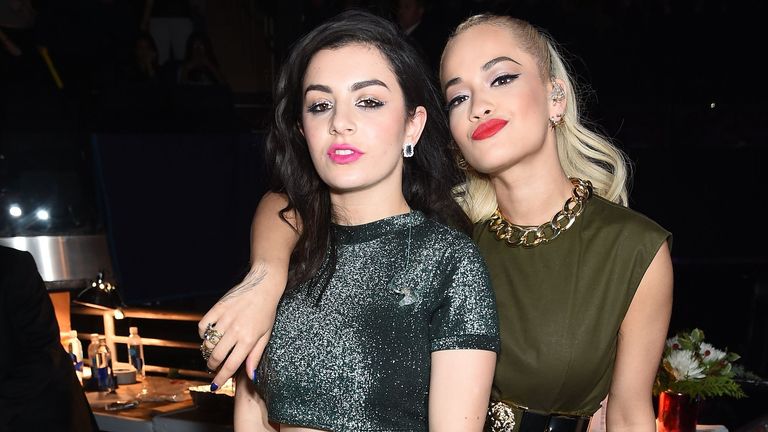 (Image credit: Getty Images)
Update, 1/20: The music video for Charli XCX and Rita Ora's "Doing It" is here in all its kitschy, friends-on-a-crime-spree glory. Here are some fun things to look out for on your second watch (after you've had your fill of desk dancing and admiring Charli's rhinestone eyeliner, of course): an earring made from the first-ever Barbie, two stripper cops wearing star-shaped nipple tassels, and an elderly man in a leopard-print Speedo. Enjoy!
Original post, 1/8: Boom clap is the sound of our hearts (sorry, had to) upon news that Charli XCX and Rita Ora have just released a new collaboration—the two have always been kindred spirits in our book.
The track is a new version of XCX's '80s synth-pop tinged "Doing It," off her album Sucker, and features Ora's soaring vocals on the second verse. The guest cameo from a fellow Brit songstress really pushes the song's girl-power, friends-forever theme full throttle.
What's more, XCX announced that the Brit power duo will be releasing a music video for the single. Is this new "Fancy"? You decide.
You should also check out:
The X-Factor: Charli XCX Gives Her Haters the Middle Finger