New 'Fifty Shades' Manuscript Stolen, Publisher Fears Thieves Will Leak It Online
Oh no! But also, oh yes.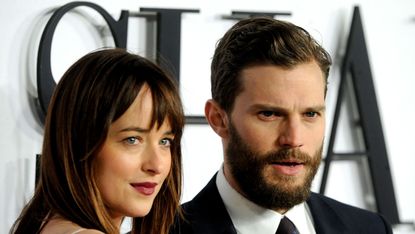 (Image credit: Archives)
There's a possibility you won't have to wait until next week for more Fifty Shades, but it's not coming quiiite the way you expected—publisher Random House discovered that the Grey manuscript was missing from its offices on Tuesday. Meaning: It could have been (slash probably was) stolen. Police are investigating.
Author E L James wrote the prequel novel retelling the story from Christian Grey's perspective after thousands of fans requested demanded it mob-style with torches and chants. (Not really, but that's the way we imagine it). Now, the publishing house is worried the thieves will sell extracts of the manuscript to the media or leak it online for free.
Or *maaaaybe* it was just a super-fan who had to read the book right this second.
Barring any leaks, the book is due for official release June 18. Until then, we'll be poring over the internet.
Celebrity news, beauty, fashion advice, and fascinating features, delivered straight to your inbox!
Simedar Jackson is an esthetician, content creator, and lover of sci-fi fiction living in Brooklyn, New York. She is passionate about creating space for Black and Brown people in the beauty and wellness industries by providing access to culturally nuanced education and services that meet their needs. You can find them doing their skincare routine, reminding friends to reapply SPF, and watching reruns of Love Island.