Adidas Sent an Email Congratulating Its Customers for Surviving the Boston Marathon
The company is facing major backlash for the PR fail.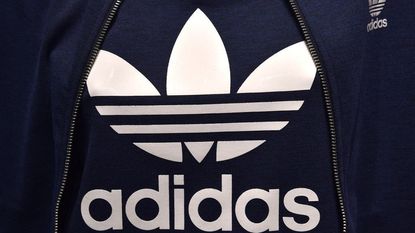 (Image credit: Getty Images)
It looks like Spring 2017 is the season of major PR fails. Just a week after the Pepsi/UA/Sean Spicer trifecta of terribleness, Adidas joined the fray by sending their customers an email to promote their Boston Marathon-branded running gear with a subject line that read, "Congrats, you survived the Boston Marathon!"
.@adidas you may want to rethink the subject line pic.twitter.com/curUb8FieOApril 18, 2017
See more
The email was sent on Tuesday, the day after the marathon, and was viewed on social media as being extremely tone-deaf given the bombings at the 2013 Boston Marathon, a tragedy that killed three people and left more than 260 injured. Reactions on social media ranged from shock to facepalm to outright outrage.
My friend received this email from Adidas after the Boston Marathon... I don't know how an advertising team doesn't catch this. pic.twitter.com/Fe16Z4HnvqApril 18, 2017
See more
On Tuesday afternoon, Adidas apologized for the email in a statement to USA Today (opens in new tab) that read:
"We are incredibly sorry. Clearly, there was no thought given to the insensitive email subject line we sent Tuesday. We deeply apologize for our mistake. The Boston Marathon is one of the most inspirational sporting events in the world. Every year we're reminded of the hope and resiliency of the running community at this event."
We're nominated for a Webby Award—but we need your vote to win! Vote for the Women and Guns project here.
My writing has regularly appeared in The New York Times, The Paris Review, Salon, VICE, Guernica, The New York Observer, BuzzFeed, Cosmopolitan, Seventeen, Esquire, Elle, Harper's Bazaar, and many more publications.

I was previously the Senior News Editor at Best Life Online and the Viral Content Editor in the Newsroom of Hearst Digital Media. My portfolio consists of a vast and diverse body of work that includes personal essays, lifestyle articles, breaking news posts, and viral content. My areas of expertise, however, are Russia, sex and relationships, and mental wellness.