'Shadow and Bone' Season 3: Everything We Know
Here's where the fantasy series could go next.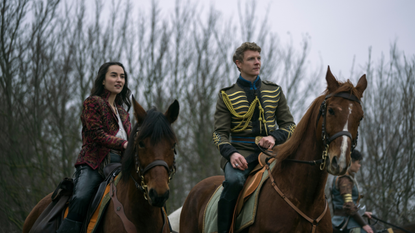 (Image credit: Dávid Lukács/Netflix)
Marie Claire Newsletter
Celebrity news, beauty, fashion advice, and fascinating features, delivered straight to your inbox!
Thank you for signing up to Marie Claire. You will receive a verification email shortly.
There was a problem. Please refresh the page and try again.
Shadow and Bone's second season arrived on Netflix last week, sucking viewers back into the intricate world of the Grishaverse. The epic fantasy series based on author Leigh Bardugo's novels makes some big moves in season 2, ending in another massive cliffhanger that takes the show on an original path away from the source material. Thankfully, though fans are still awaiting a renewal, the series' creative team already has huge plans for the future of the Grishaverse. Read on for everything we know about a possible Shadow and Bone season 3.
Has 'Shadow and Bone' been renewed for season 3?
Not yet, but this isn't the first time that Netflix will a while to decide on Shadow and Bone's fate. Even though season 1 hit no. 1 in 79 countries at the time of release, the season 2 renewal wasn't announced until June 2021, two months after the series premiered. Since Netflix (and Hollywood as a whole) is going through a rough time right now, the streamer will likely wait until the ratings for season 2's first 28 days on the platform are in, meaning we'll be on the lookout for the next few months.
When would 'Shadow and Bone' season 3 come out?
Season 3 will definitely take a while to arrive, due to the international scale of the series and its fantasy VFX requirements. There was a two-year gap between seasons 1 and 2, but season 2's production didn't begin until January 2022, likely due to COVID-related delays. If season 3 is both receives a renewal and begins production on a quicker timeline, season 3 could arrive by late 2024 or early 2025.
What could happen in 'Shadow and Bone' season 3?
Spoilers for Shadow and Bone season 2 ahead. The Netflix series' second season condensed the second and third Grishaverse books (Siege and Storm and Ruin and Rising) into one season, bringing Alina Starkov and Kirigan's war over the fate of Ravka to a close. After Alina stabbed Mal (a.k.a. the Firebird) to amplify her powers, she destroyed the Fold and killed the Darkling, later burning his body. She then used merzost to bring Mal back to life, even though Baghra warned her that the forbidden magic would come with an unknown price. The finale jumps forward a bit in time, ending with a Fjerdan spy massacring the crowd at Nikolai Lantsov's coronation after taking jurda parem, a highly addictive drug that supercharges Grishas' powers. To take down the spy, Alina uses the Cut by summoning shadows instead of sun; it appears that she now has the Darkling's powers.
The bloody final scene sets up the plot of the next chronological Grishaverse books: the Six of Crows duology. The books follow the Crows' mission to break Shu scientist Bo Yul-Bayur out of a notoriously impregnable Fjerdan castle called the Ice Court. Along the way, they free Nina Zenik's lover Matthias from Hellgate prison, uniting all six Crows. Season 3 of the show will also need to reunite Inej Ghafa with the crew, as she's currently sailing with Mal (who has taken up the privateer moniker Sturmhond) to find her long-lost family.
As for Alina, her adoption of shadow-summoning powers is a huge divergence from her storyline in the books, where her use of all three amplifiers during her final stand with the Darkling leaves her without her powers all together, off to live an ordinary life with Mal. The Netflix series is set to build a completely new storyline, as Alina (who is showing hints of a dark, endless ambition for power) stands by Nikolai's side following the opening strike of a looming Revkan-Fjedran war. There's also the surprising twist with Nikolai, as it's revealed right before his coronation that he has also ingested the power of a nichevo'ya, Kirigan's vicious, unbeatable shadow monsters. And if that isn't enough drama, the Darkling also isn't the type of epic villain that stays dead for long. (For that info, you'll have to read the books.)
What have the cast and crew said about 'Shadow and Bone' season 3?
In an Entertainment Weekly interview, co-showrunner Eric Heisserer admitted that the show's divergence from the book material partly stems from the smart decision to keep stars Jessie Mei Li and Archie Renaux heavily involved in the series, rather than living ordinary lives away from the action as they do in the books.
"This is the difference between running a show and writing a novel: you need to pay attention to who your stars are and if they're under contract," Heisserer told the outlet. "Of course, we didn't want to lose Jessie or Archie. I wanted to make sure that they felt like they were important characters in the stories to come."
With this change, Heisserer also confirmed that the show's goal going forward is to present brand-new stories Grishaverse stories, similar to how season 1 created original material for the Crows that intertwines their adventures with Alina's storyline. The show will also continue with the involvement of the Grishaverse's author Leigh Bardugo, who serves as an executive producer on the series.
"Thankfully we're creating brand-new material for actors that we know and love and trust who will carry the water for us on this," the showrunner said. "And it's weaving their story in with the King of Scars duology that we're already in love with, and what we think is going to come alive on screen from those. So it's a matter of stitching those in the way we've stitched in other characters in these first two seasons."
As for what's in store for Alina now that she may have turned into a Shadow Summoner, Heisserer told Newsweek teased a bit of season 3's focus. "There had to be a price for using Merzost to bring Mal back, and we landed on what you saw for the final scene as a way for her to confront all the things that Kirigan may have been warning her about, and, where we go in the next season, we'll absolutely touch on that."
"It seems that what we try our best to do in the end of each season is tee up what the next season's major internal conflicts are going to be, and these end episodes are the 'f*** around' chapter and the top of the next season will be the 'find out' chapter."
In addition to the magical cliffhangers headed into season 3, there's also several couples to follow. (Alina and Mal, Jesper and Wylan, Nina and Matthias, Kaz and Inej, maybe Tolya and Inej?) In an interview with IndieWire, Heisserer and co-showrunner Daegan Fryklind teased Kaz and Inej's will-they-won't-they status heading into the new season, after Inej told Kaz that they can't be together until he's willing to be vulnerable.
"You can really, really feel the yearning and the pain that they're both in trying to make this work, and it's just not going to work. Like, he's damaged," Fryklind told the outlet. Heisserer added, "The tension will be palpable the next time those two are in the same room together."
The two creatives also pointed out that Nina and Mattias will also have a long path toward happily ever after, as Mattias is still in prison and still feeling betrayed after Nina got him arrested (for his own safety, but still).
"Love in the Grishaverse is hard-earned. If you manage to luck into it and realize what you have, then you're going to be one of the few happy, healthy relationships, and then everybody else will be gunning for you," Heisserer said. "Nina and Mattias do have their day in the sun [in the books], but they have to go through a lot of pain and torture to get there. It will remain unrequited for a while."
Will there be a 'Six of Crows' spinoff?
There has been chatter about a possible Crows-centered spinoff since we learned that the gang of thieves would be integrated into the Shadow and Bone adaptation. Now that viewers know that season 3 will bring the characters up to speed with the Six of Crows novel's jurda parem heist, Heisserer has confirmed to Entertainment Weekly that he still has plans for a separate Crows show. In fact, the showrunner has been quietly developing a Six of Crows spin-off to tackle the main events of the duology, with the fate of his plan depending on how well Shadow and Bone season 2 performs on Netflix.
Heisserer and Daegan Fryklind, who served as co-showrunner on Shadow and Bone season 2, revealed to EW that a chunk of the spin-off would take simultaneously during the events of Nikolai's coronation, with Heisserer saying the spin-off "would be its own little season of fun that our characters would get to be a part of." He also confirmed that Inej would be in the spinoff, adding, "We're gonna bring her back. So you understand then how many weeks it has been since she's been on the high seas and then returning to Ketterdam."
As for when it would film, the ideal plan would be for Heisserer and Fryklind to run both the Six of Crows spinoff and Shadow and Bone's future seasons simultaneously.
"There's a lot of work that's gone into the planning of this. The hope is then we get to act on that planning," Heisserer told the outlet. "But of course, it's about how well season 2 numbers do. And if so, then Daegan and I will continue to carry the mantle of both shows, which is also helpful because we have a lot of mouths to feed [in terms of giving screen time to all the actors]. To be able to give them their own real estate so they have elbow room allows us to go deeper on some of these character arcs."
Celebrity news, beauty, fashion advice, and fascinating features, delivered straight to your inbox!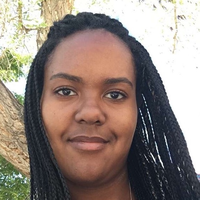 Contributing Culture Editor
Quinci LeGardye is a Contributing Culture Editor who covers TV, movies, Korean entertainment, books, and pop culture. When she isn't writing or checking Twitter, she's probably watching the latest K-drama or giving a concert performance in her car.