'The Diplomat' Season 2: Everything We Know
Don't worry, that cliffhanger will be answered!!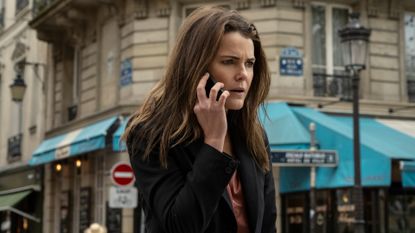 (Image credit: Alex Bailey/Netflix)
Fans of political thrillers have a new must-watch show to catch on Netflix, courtesy of The Americans star Keri Russell and The West Wing and Homeland writer Debora Cahn. The Diplomat stars Russell as Kate Wyler, a no-nonsense diplomat who is suddenly named ambassador to Britain after an international crisis begins brewing between several global superpowers. While Kate has to acclimate to the demands of her job in an entirely new environment, she also has to contend with her husband Hal (Rufus Sewell), a former ambassador who has trouble taking a back seat now that his wife's the one in the spotlight.
In addition to its plot twists and political maneuvering, The Diplomat is also full of romance and humor, as it shows how these career diplomats and world leaders are just as human as anyone else. The excellent eight-episode season ends in a cliffhanger that demands a second installment. Read on for what we know about The Diplomat season 2.
Has 'The Diplomat' been renewed for season 2?
Yes! Netflix announced the season 2 renewal today, just 11 days after the political series premiered. Per the streamer, season 1 quickly took the top spot on their Top 10 TV English list, dethroning the similar spy thriller The Night Agent. It also landed in the Top 10 in 86 countries.
"Fans around the world are loving every minute of The Diplomat's gripping and propulsive drama, and embracing Keri Russell's powerful performance as Kate Wyler," said Jinny Howe, vice president of Netflix's drama series. "After that jaw-dropping cliffhanger, we can't wait for them to see what the amazing visionary team of Debora Cahn, Janice Williams and Keri Russell have in store for Season 2."
Fans had high hopes for a series renewal, as The Diplomat is showrunner Debora Cahn's first series under her overall deal with the streaming giant. On a recent episode of The Hollywood Reporter's TV's Top 5 podcast, Cahn shared that she hopes the series will be able to continue on for multiple seasons.
"I certainly like long-form stories I like being able to write about minutiae and the little odd moments of people's lives and their worlds. So I like long-form storytelling. I certainly hope it continues. And I have a lot of ideas about where it would go. But we'll see. We shall see what happens."
When could 'The Diplomat' season 2 come out?
Netflix first announced The Diplomat in January 2022, with season 1 premiered 15 months later. Thanks to the show's early renewal, a season 2 could possibly arrive by late summer/early fall 2024, though that depends on whether the future season will remain based in London or bring Kate Wyler to new parts of the globe.
What could happen on 'The Diplomat' season 2?
The series' eight-episode debut season ended with a surprising twist that threw off everything we knew about the brewing global conflict between the U.K. and Russia, which we learned had framed Iran for attacking a British naval ship. In the season 1 finale of The Diplomat, Ambassador Kate Wyler learned that the U.K. Prime Minister Trowbridge (Rory Kinnear), had planned to assassinate the Russian mercenary behind the attack, rather than just arresting him. Wyler and Foreign Secretary Austin Dennison (David Gyasi) realize that the only reason Trowbridge would want the mercenary dead was if the prime minister himself had ordered the attack on the ship, to bring the UK into a war and ensure his reelection. Around the same time they learn of Trowbridge's plot, Hal Wyler is set to meet with a British Parliament member—who assumedly had knowledge of the secret plan—when the whistleblower's car explodes from a bomb. The final scene shows Kate and Austin approached by cops, as the pair hear some unfortunate news.
After that epic final scene, season 2 would likely deal with the messy aftermath as the Wylers try to stop Trowbridge from plunging the U.K., and their ally the U.S., into a possible World War 3. There's also the question of whether the car bomb explosion just wounded or possibly killed Hal, Stuart Heyford (Ato Essandoh), or Ronnie (Jess Chanliau), assuming the cops were informing a crying Kate about one (or all) of the three's injuries. There's also the matter of the most compelling part of the show (unless you're a foreign policy nerd): Kate and Hal's strained marriage and her electric chemistry with Austin. As for Kate's slot on the short list to become Vice President, she may end up staying in London as she becomes more vital in stopping the coming war.
What have the cast and crew said about 'The Diplomat' season 2?
In an interview with Tudum, Rufus Sewell addressed his character's fate, saying "I hope so" when asked whether the car explosion left any survivors.
"I hope we all survive. What can I say? I mean, I loved the dramatic turn. And I just have to hope a) that there'll be a second season, and b) that everyone will be OK. But the drama needs to be real," he said.
He also hinted that he's hoping for the show to go on for several seasons, when asked his thoughts on where Kate and Hal can go from here."
"All I know is that if you resolve it one way or another too quickly, we're screwed," he answered. "I like to think there are enough problems to last us [a few seasons]. Who knows? I would like someone with a better imagination than mine to take over on that rather than follow my dumb suggestion."
Marie Claire email subscribers get intel on fashion and beauty trends, hot-off-the-press celebrity news, and more. Sign up here.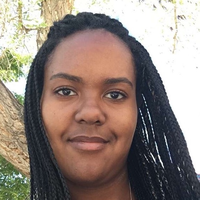 Contributing Culture Editor
Quinci LeGardye is a Contributing Culture Editor who covers TV, movies, Korean entertainment, books, and pop culture. When she isn't writing or checking Twitter, she's probably watching the latest K-drama or giving a concert performance in her car.