It's Hard to Tell Yara Shahidi and Her Mom Apart in Their Matching Tracksuits
They nailed that #twinning moment.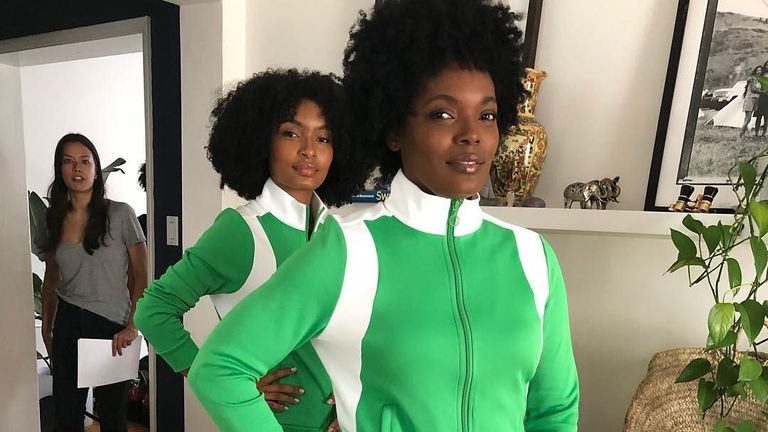 (Image credit: Instagram user yarashahidi)
Would you ever wear the same outfit as your mom? For Black-ish star Yara Shahidi, the answer would be an adamant "yes." The actress recently shared a cute Instagram snap of her and her mother, Keri Shahidi, in matching green and white color-block tracksuits. The athleisure two piece was from Tory Sport and Yara followed up the sweet snap with the caption, "Same same" and twin dancing emojis. The mother-and-daughter duo even had on the exact pair of sneakers.
The photo was a throwback to the pair's Mother's Day campaign for the brand, but that didn't make this #twinning moment any less endearing. If you're feeling inspired, you can even buy their exact tracksuits to recreate the look with your own mama. (BRB, texting this idea to my mom right now.)
Tory Burch color-block track jacket $165 SHOP IT
[image id='1b02a6fc-42bc-4bcb-9073-b08ab94fe57c' mediaId='583626aa-d1f2-4ba9-b1e8-7c1012a63273' align='center' size='medium' share='true' caption='' expand='' crop='original'][/image]
Tory Burch color-block track pants $135 SHOP IT
RELATED STORIES