Gigi Hadid and Kendall Jenner Wore Sheer Alberta Ferretti Outfits on the Spring '19 Runway
This probably wasn't planned...or was it?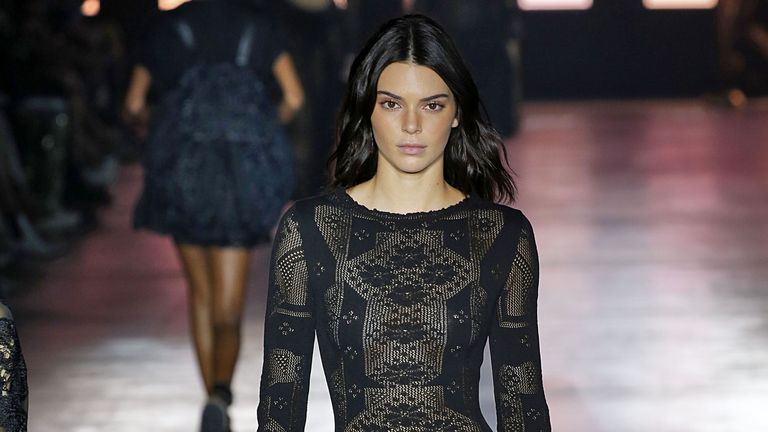 (Image credit: Victor VIRGILE)
Just like that, London Fashion Week's over and the models are now in Milan, Italy for shows. It girls like Gigi Hadid, Bella Hadid, Kaia Gerber, Kendall Jenner, and Grace Elizabeth didn't waste a second on the job. Earlier today, they all walked down the runway in Alberta Ferretti's spring 2019 show. The designer debuted a beautiful, contemporary collection of wearable separates but it was the sheer, naked runway looks that captured our attention.
Both Gigi and KendallGigi and Kendall's naked runway looks: modeled two different outfits at the show, but it was their second ensembles that looked similar to each other. While Gigi wore a billowy black victorian-inspired sheer gown, Kendall showed off a black laced embroidered catsuit. Both looks were totally sheer and revealed the models' undergarments, though, at this point, the girls are professionals at baring it all. They didn't seem to mind being half naked as they posed for the cameras at the end of the runway.
Though I doubt the friends meant to twin on the runway (usually a stylist curates the looks for the models), it was a serendipitous moment that stood out. It's been awhile since both models walked in a show together and chances are, it'll happen again on the runways of Milan and then Paris.
Gigi and Kendall's naked runway looks:
The non-naked spring '19 runway looks:
RELATED STORIES