The Item I Wear to Death: My White Slip-On Keds
True love does exist, and it's on my feet right now.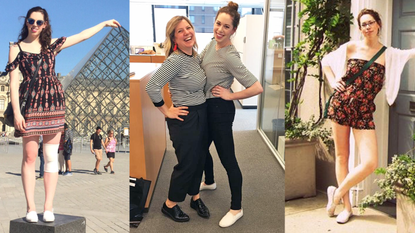 (Image credit: Marie Claire)

In our biweekly series, our editors will be sharing "the item they wear to death," whether it be a basic white tee or a super-trendy jumpsuit. Prepare yourself (and your credit card) for some guilt-free shopping.
Most high-school relationships are fleeting, burning bright for a few months before fizzling to their anti-climactic death. But the relationship I entered into in 9th grade has not only withstood the test of time, but has grown more intense over the last decade. I'm talking about my pure, deep love of white slip-on Keds—the only shoes me and my feet will ever truly love.

As a girl growing up in southern California at the height of the Vans checkerboard sneaker craze, it was only natural that my dream pair of first-day-of-school shoes would be a skate shoe. The only problem? My incredibly wide feet couldn't fit into the white Vans I wanted. And so my mom found a compromise: white canvas slip-on Keds, which came in a wide width and made my duck feet look surprisingly narrow, thanks to their minimalist design.
It was honestly like Cinderella and her glass slipper—as I slid my foot into those white canvas Keds, fairy-tale bells chimed. I spent the first four years of my love affair splatter-painting each replacement pair of white Keds in my backyard, meticulously taping off the edges and then waterproofing them with fabric protectant. They were my high-school calling card—the girl with the splatter-painted shoes (nobody actually said this).

I then set aside my paints and graduated to pure-white Keds in college, gently washing them every month with a scrub brush and a hydrogen-peroxide-baking-soda mixture to keep them extra clean and white. And now, a few years later, my post-college adult self is rich with money (LOL, not) and has the luxury of rotating between two pairs of Keds—white canvas and white leather—depending on the weather and my mood.
Chloe and Keds: A 10-Year Love Story
Image 1 of 8
9th Grade: The OG Splatter-Paint Keds
10th Grade: Splatter-Paint Keds 2.0
11th Grade: Splatter-Paint Keds 3.0
College Intern: The White Keds
College Senior: More White Keds
Post-College: White Keds 15.0
Work Life: Keds, Keds, Keds
White Keds are, at this point, an extension of my body, inspiring full chapters in my future autobiography. And I can't even really explain why. They are, at their core, pretty basic. They're what cute little grandmas wear to the airport. They're not even sturdy (I have to replace mine every 4–6 months).
But they're also crazy comfortable, available in wide sizes, and the perfect chameleon shoe to make dowdy outfits look sharper, and stuffy outfits look softer. I've worn my white Keds with fancy, frilly dresses to give them an office-casual vibe, and I've worn my white Keds with sweatshirts and yoga pants to give them a crisp, elevated feel. I've worn them to job interviews and underneath bridesmaid's dresses. I've worn them in the rain, and I've worn them on the train. I've worn them in a house, and I've worn them with a mouse (seriously—welcome to NYC).
Clearly, white Keds are the one item I've worn to death, and will continue wearing to death until I, myself, die. And then I shall be buried with my white Keds and require everyone at my funeral to wear white Keds, too, because I am nothing if not consistent in my #brand.
In case I've convinced you to pick up this little number for yourself...
Keds Champion Slip-On Canvas Shoes, $40
RELATED STORY
Celebrity news, beauty, fashion advice, and fascinating features, delivered straight to your inbox!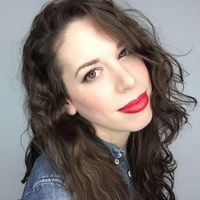 Chloe Metzger is the deputy beauty director at Cosmopolitan, overseeing the editorial content and growth strategy of the hair, makeup, and skin space on digital, while also obsessively writing about the best hair products for every hair type (curly girl here; whattup), and the skincare routines that really, truly work (follow her on Instagram to see behind-the-scenes pics of that magazine life). She brings nearly a decade of writing and editing expertise, and her work has appeared in Allure, Health, Fitness, Marie Claire, StyleCaster, and Parents. She also has an unhealthy adoration for Tom Hanks and would like to please meet him one day, if you could arrange that. Thanks.