Will Kendall Jenner Walk in the 2018 Victoria's Secret Fashion Show? One Designer Dropped a Huge Hint
And what about Gigi?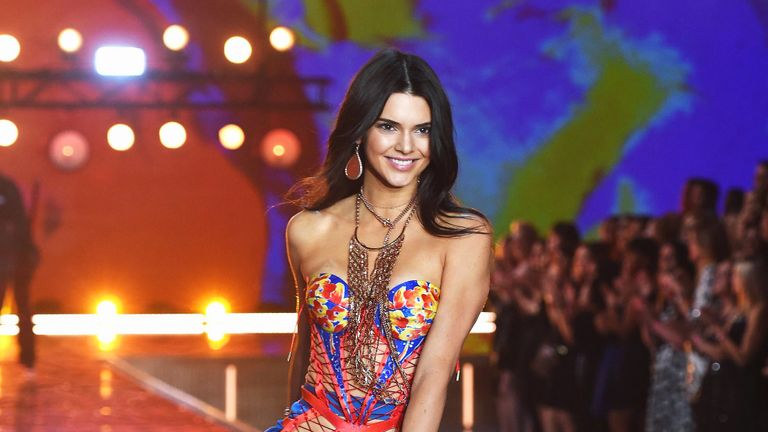 (Image credit: Getty Images)
After a handful of models announced that they were walking in the 2018 Victoria's Secret Fashion Show, three big names were noticeably absent: Gigi Hadid, Bella Hadid, and Kendall Jenner. Gigi and Kendall made their debut in lingerie on the VS runway in 2015 (when the show was held in New York City) while Bella first walked in 2016. That year, the event was held abroad in Paris and The Weeknd performed (him and Bella had recently broken up, which made for some...interesting moments).
Fast forward to last year, when Bella walked the runway alone without her big sis or BFF by her side. Gigi was confirmed for the 2017 show in Shanghai, but ended up not attending. Speculations largely surrounded the denial of visas to certain models trying to enter China.
Meanwhile, Kendall offered no explanation for her absence after having walked the previous two years—though sources revealed to TMZ that she didn't even audition for the show. The model likely had a good reason for skipping the 2017 spectacle as she had just landed a deal with La Perla, a lingerie giant that rivals Victoria's Secret. Given her contracts, wearing her wings probably wouldn't have been possible.
However, we can't help but wonder what the deal is for this year. Can Kendall Jenner walk? We might have just received our answer from Brian Atwood: The shoe designer, who has created the footwear for all the VS models in past shows, hinted that Kendall WILL be part of this year's runway event. Marie Claire has reached out to Victoria's Secret for comment.
If you read his Instagram post, Atwood specifically said, "Can't wait to see this beauty @kendalljenner strutting in my shoes for the @victoriassecret fashion show... less than a month away!!!!" The shout out is a sure sign Kendall will walk, right? In addition, Atwood said, "Let's do this @gigihadid..." while posting an old photo of her from the 2016 VS show. So, will Gigi walk too??
Neither Victoria's Secret nor the models have confirmed these details, but you can make your own conjectures for now.
RELATED STORIES