The Item I Wear to Death: My Catbird Stacking Rings
Please bury me with them.
Marie Claire Newsletter
Celebrity news, beauty, fashion advice, and fascinating features, delivered straight to your inbox!
Thank you for signing up to Marie Claire. You will receive a verification email shortly.
There was a problem. Please refresh the page and try again.
In our biweekly series, editors share "the item they wear to death," whether it be a basic white tee or a super-trendy jumpsuit. Prepare yourself (and your credit card) for some guilt-free shopping.
Hi, my name is Jenny, and I lose things. When I completed graduate school, my parents gave me a diamond necklace, and then promptly took it back to keep in a safe "until you can take care of it." (I turn 30 next year and the verdict is that I'm still not there yet.) I lose wallets, keys, shoes, iPads. One time, I lost my own eyelashes. (A stovetop accident. It's not a good story.) I cannot be trusted with any object I don't affix to my body every single day, so jewelry of the "special occasion" variety is out of the question. After a quarter-century of losing pieces I couldn't keep on my person at all times, I found the solution: My beloved Catbird stacking rings.
The beauty of these rings? They go with everything. You can wear them every day. I wear between three and seven daily. They're delicate, subtle, and built to layer—you can wear six on a single finger and not feel weighed down. You can pair them with statement jewelry and a gown for a wedding, with ripped shorts and string bracelets for a festival, or on their own for the office. They never, ever fade or leave marks on your finger. And you can add to your collection anytime, like with this petite and affordable $44 gold chain ring, or this $238 hanging diamond ring as a treat-yourself birthday gift. (A note: Catbird makes its own jewelry and curates other women-led brands', so some of its pieces are from other brands, like Wwake.)
To illustrate just how much I love Catbird rings, here's a short story: A couple of years ago, I broke up with a boyfriend who had bought me a gorgeous emerald The Tiniest Ring. As I wandered around his apartment, sobbing, tossing dusty serums and tank tops in a trash bag, I decided to leave the ring behind as a symbol—he had gotten it for me during a happier time; it wasn't right to keep it. I couldn't look at it the same way, I decided. "You left your ring," he texted later. "Do you want me to mail it?" No, I told him, melodramatically. I could never take it back.
Flash-forward to a couple of months later, when I was feeling much better about the breakup and significantly sadder about the ring. We decided to go for a walk in Central Park, talk about what went wrong, build some bridges, figure out if we could be friends. "Before you leave," I texted hurriedly. "Could you bring my ring?"
"Yes," he replied, without commenting further, God bless him.

To this day, I still wear that ring. It wasn't ruined for me, after all. Quite the opposite: I love that ring. Not as a symbol of my independence or anything, but, um, just because I...like to look at it.

At any given time I'll have my eye on a new stackable ring. (Right now, it's the Three-Step White Diamond Triangle Ring. Hi, Mom. Christmas is coming, Mom.) Whenever something new to celebrate rolls around—a birthday! a promotion! a bonus!—the first thing I do is march into Catbird and treat myself to the ring I've had my eye on.
Some days, while sliding my rings onto my fingers and smiling dumbly at them, I thank my lucky stars I moved to America (I grew up in England). The sandwiches are better here. I've learned about something called "biscuits," which did not fit my definition of a "biscuit." Also: Catbird.
Ahead, I put together a list of the most gorgeous Catbird gold rings I could find. This was a tough task, obviously, and if you want to thank me by getting me one, my mailing address is—[Editor's note: redacted.]
For more stories like this, including celebrity news, beauty and fashion advice, savvy political commentary, and fascinating features, sign up for the Marie Claire newsletter.
RELATED STORIES
Celebrity news, beauty, fashion advice, and fascinating features, delivered straight to your inbox!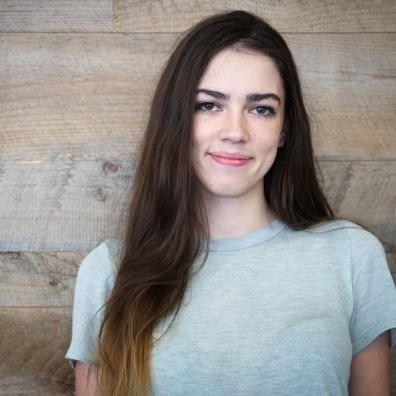 Jenny is the Director of Content Strategy at Marie Claire. Originally from London, she moved to New York in 2012 to attend the Columbia Graduate School of Journalism and never left. Prior to Marie Claire, she spent five years at Bustle building out its news and politics coverage. She loves, in order: her dog, goldfish crackers, and arguing about why umbrellas are fundamentally useless. Her first novel, EVERYONE WHO CAN FORGIVE ME IS DEAD, will be published by Minotaur Books in 2024.