A Beach-Lover's Dream: Bantu's Socially-Conscious Beachwear
Designer Yodit Eklund creates African-inspired swimwear that uses indigenous prints, labor, and materials from Cameroon and Ethiopia.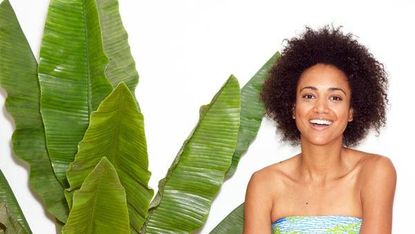 (Image credit: Archives)
Recently, a whole crop of eco/ethical beachwear has come onto the scene, and among this new group of trendsetters — Cecilia Prado, Mae, Olga Olsson — Bantu (opens in new tab) has caught my eye this season. Maybe it's the playful prints — seaweed, jellyfish, and shells, to name a few — or maybe it's the beautiful textiles that all are all made in Africa, but Bantu definitely stands out from the crowd!
Inspired by her African roots, designer Yodit Eklund launched Bantu in 2008 with the hopes of creating a cool beachwear brand that bases 100 percent of its production in Africa. Three years later, it's safe to say that Eklund has realized this dream (and then some!).
Bantu uses indigenous prints, labor, and materials from Cameroon, Ethiopia, and South Africa, providing much-needed local jobs. All the prints are made digitally, another feel-good fact since digital production minimizes waste. And as for the brand itself? Its colorful, playful vibe is perfect for a fun time at the beach… And Opening Ceremony, Barney's and Net-a-Porter agree. They all picked up pieces from Bantu's SS12 collection!