Most Wanted: Trench Coats
Trench Connection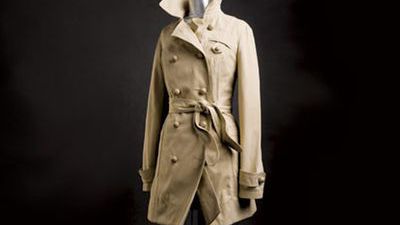 (Image credit: Jeff Harris)
Need a coverup for dresses, jeans-or nothing at all?

Consider this super-sexy spy classic. Nobody does it better…
Coat Worthy

Steal a few style tips form trench-dressing icons, from Kate Hepburn to Kate Moss:

1. Switch the self-belt for a trendy patent-leather or pony-skin one.

2. Pair with skinny pants and sleek booties for on-the-money mod style.

3. Buckle on military boots, and you're in command.

4. Cinch it tight, with a little lingerie peeking out, and the trench doubles as a party frock.
Trench, $159, Tommy Hilfiger at Macy's; (888) TOMMY-4-U for stores.