Gucci Tapped Billie Eilish to Launch First Animal-Free Bag
The Italian fashion house takes a big leap toward sustainability.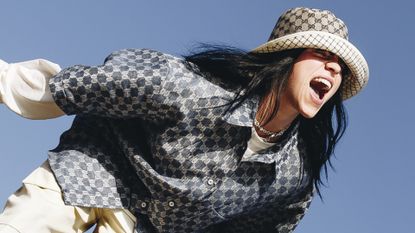 (Image credit: Gucci)
Gucci goes green: In a campaign starring Billie Eilish, the Italian fashion house revealed its iconic Horsebit 1955 bag brought to life in Demetra, an innovative animal-free material. Eilish, who is known for her bold advocacy and vocal support of climate action, was a natural partner for the cruelty-free line. In addition, given the 21-year-old pop star's role as a top-tier trendsetter, it's fitting that she's the first person to get her hands on the new style.
The Italian fashion house has increasingly made concerted efforts toward a more sustainable and environmentally focused direction (Gucci launched sneakers made of Demetra two years ago). The made-over handbags mark the brand's latest innovations in eco-conscious design. With its unique shape and innovative materials, the Demetra 1955 Horsebit bag brings a new perspective to the classic rectangular handbag that's become a traditional wardrobe staple. The Italian brand debuted the re-worked bag in two colorways: solid ebony black with a recycled silver chain and beige neutrals adorned with the Gucci logo.
Demetra uses 75 percent vegetable raw materials, including bio-based polyurethane composed of non-GMO wheat and corn, recycled ECONYL nylon made from regenerated ghost nets, carpets, and pre-consumer waste. Responsibly sourced wood cellulose is the foundation of this soft and durable material, and Demetra is tanned according to Gucci's century-old standard practices. A synthetic protective coating ensures the durability and long-lasting quality that Gucci accessories are known for. Gucci says that it is continually striving to minimize its reliance on fossil raw materials, both through Demetra and its cow leather processing.
The first sustainably-focused Gucci bag is priced at $3,200-$3,500 (compared to full leather Gucci Horsebit 1955 bags, which range from $1,150 to $31,000) and is already available on their website. "Billie Eilish showcases the new Horsebit 1955 bag," the website says, "exemplifying both the House's and her commitment to a more ethical fashion future."
Gucci, now celebrating its 100th anniversary, is heralded for its Italian craftsmanship, innovation, and redefinitions of luxury. "Building on the momentum of our 100th anniversary," a press release states, "we are committed to continuing to strengthen our corporate culture and demonstrate our values ​​through innovative ways to achieve our social and environmental goals."
While we're still waiting to hear more about how true environmentalism will ultimately be achieved, we can definitely say Gucci's Demetra Horsebit 1955 bags are essential steps in the brand's sustainability efforts due to the large carbon footprint of animal leather.
Shop Gucci's Horsebit 1955 Bag in Demetra
Celebrity news, beauty, fashion advice, and fascinating features, delivered straight to your inbox!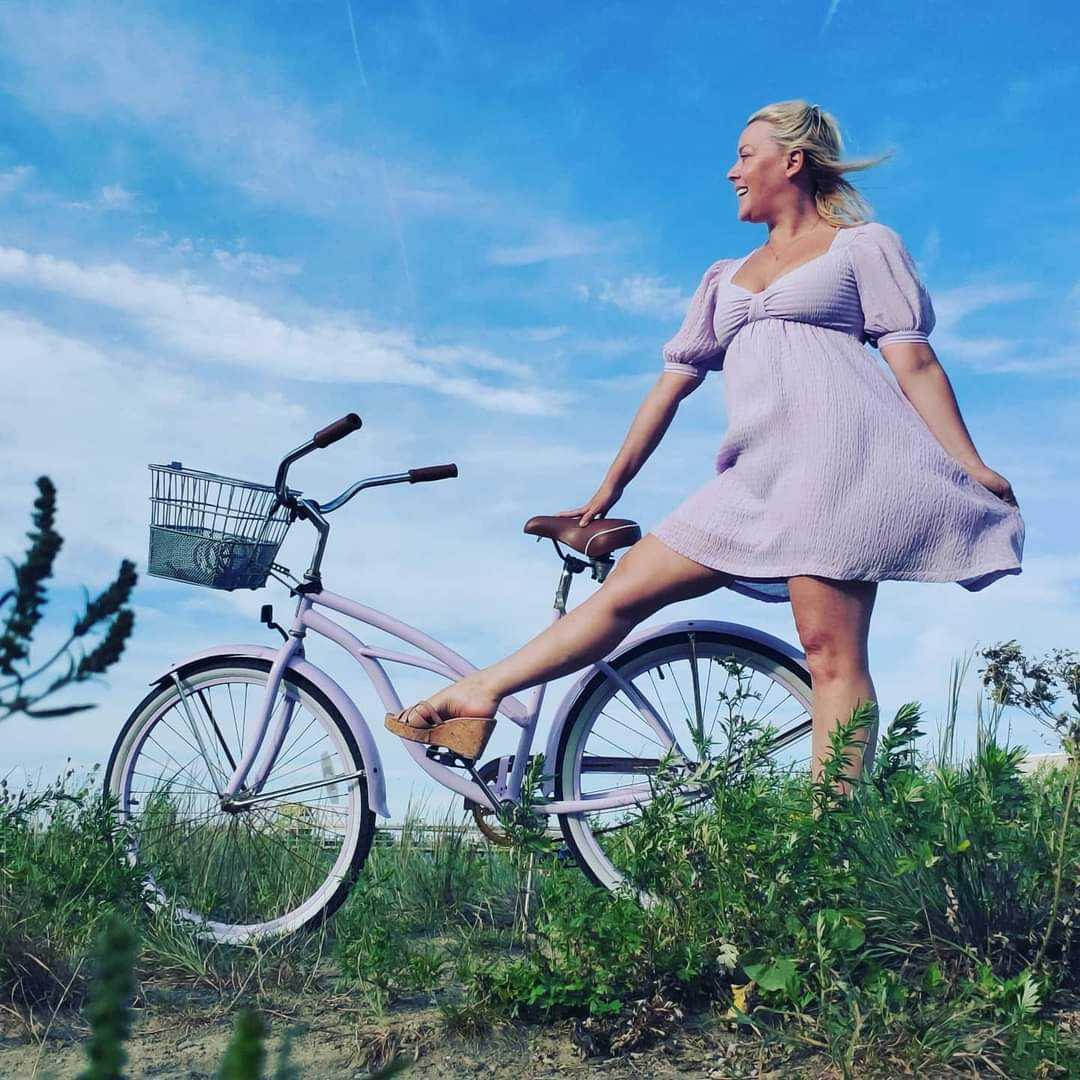 Fashion and Beauty Writer
Jewel Elizabeth is a New York-based writer and the blogger behind the sustainable fashion site, RentedThriftedReal.com. She writes about style steals, beauty deals and home decor finds. Jewel regularly writes for Marie Claire, Time, BuzzFeed and Reductress and almost every day on Instagram at @rentedthriftedreal.