What I Wear to Work: Cynthia Rivas
For one of fashion's favorite skincare gurus, great skin is the ultimate accessory.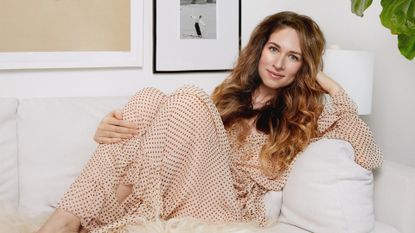 (Image credit: Cynthia Rivas)
The more New York skincare guru Cynthia Rivas tells the story of her unconventional career trajectory into the beauty world, the more she realizes she's not alone. Now the founder of Cynthia Rivas Skin Care, Rivas, who grew up outside of D.C., had always thought a career in government was what the future held. Unsure what career path she should take, Rivas began pursuing a degree in criminal justice and business. Eventually, she found herself in New York working in real estate development and project management, but she always felt her true calling lay elsewhere. As a longtime skincare fanatic, Rivas decided there was no better time than the present and took a leap of faith, enrolling in an aesthetician school—a field in which she had zero experience.
Rivas got a day job with a dermatologist to pay the bills alongside a second nighttime gig at a med spa. While her work schedule often required long hours, seven days a week, her learnings became the foundation for the eventual opening of her own business—Cynthia Rivas Skin Care—a unique, tailored experience that cherry-picks the best techniques across traditional med spa and dermatological practices.
Now with a client list that includes influencers, editors, and celebrity makeup artists, Rivas, who practices out of a serene New York City brownstone, is taking her experience on the road with pop-ups in Paris and Palm Heights. We sat down with the skin care expert to talk about controversial morning routines, workwear staples, and the products she couldn't take on the day without.
On Morning Routines:
Honestly, the first thing I do in the morning is the worst thing you can do; I grab my phone while I'm still in bed. Even though I look at it the night before to prepare for the next day, I can't pull away from that because it gives me some good insight into what my day looks like—if I've heard from anybody, if I have to change my plan, I check if there are any cancellations, etc.
Then I look at emails and cuddle with my dog for five minutes. And then I'm like, okay, "You know what? It's time to start the day." I'm a morning workout person. I don't work out every day. I'm not going to give anyone false expectations. But if I get in a workout, that's when I do it. After that, I give myself plenty of time for my skincare in the morning. That will never change. I do my whole routine. I usually reach for a cold or hot green tea and a piece of fruit (I'm not a big breakfast person), and then I'm in the office.
On Workwear:
My skin is very literally a part of my work wardrobe. I want my skin to look just as good as my clothing. It's the best accessory—beautiful, dewy, hydrated skin. It's the first thing people see, and you switch up your products seasonally as you would your wardrobe— whether that be a rich moisturizer for the winter or a lighter one for the warmer months.
In terms of getting dressed, I used to try to dress up for work, but now I mostly wear the same things on weekends as on weekdays. For me, comfort is essential, so everything I have has to be comfortable.
One of my go-tos for the office is a really comfortable but chic pair of leather pants—they're not crazy tight and a really cozy, oversized sweater. I love that kind of thing, and I tend to repurchase the same pieces over again if they work.
I also love clean lines and neutrals but will incorporate pops of color or asymmetrical silhouettes. I'm kind of obsessed with Jacquemus right now, and Aritzia has really good basics. My approach to dressing really matches my personality. I also really love shoes— more so than clothing. My staple footwear choices, whether a shoe, boot, or sandal, are pretty classic. I love a classic Chanel flat I know I'll have forever. I also really love my Manolo Blahnik BB pumps.
On Style Inspirations:
I get a lot of style inspiration from my clients— they're usually very stylish. I love seeing someone who is effortless and classic and somewhat androgynous— neither too masculine nor feminine. I have a few clients who walk in, and I'm like, "You look so good. Where did you get that?"
On Her Shopping Philosophy:
I'm a big seasonal shopper—I buy most of my key pieces during big sales, like on Black Friday. I try to shop proactively before I feel stressed and need something for an event per se. My time is limited, so I always like to feel prepared with something in my closet.
I'm also always shopping and investing in good skincare products to keep my skin looking its best. I use iS clinical cleansing complex daily, alongside MBR, which easily makes the best eye cream and under-eye patches I've ever tried, and this serum containing vitamin C.
Shop Cynthia's Favorites:
Celebrity news, beauty, fashion advice, and fascinating features, delivered straight to your inbox!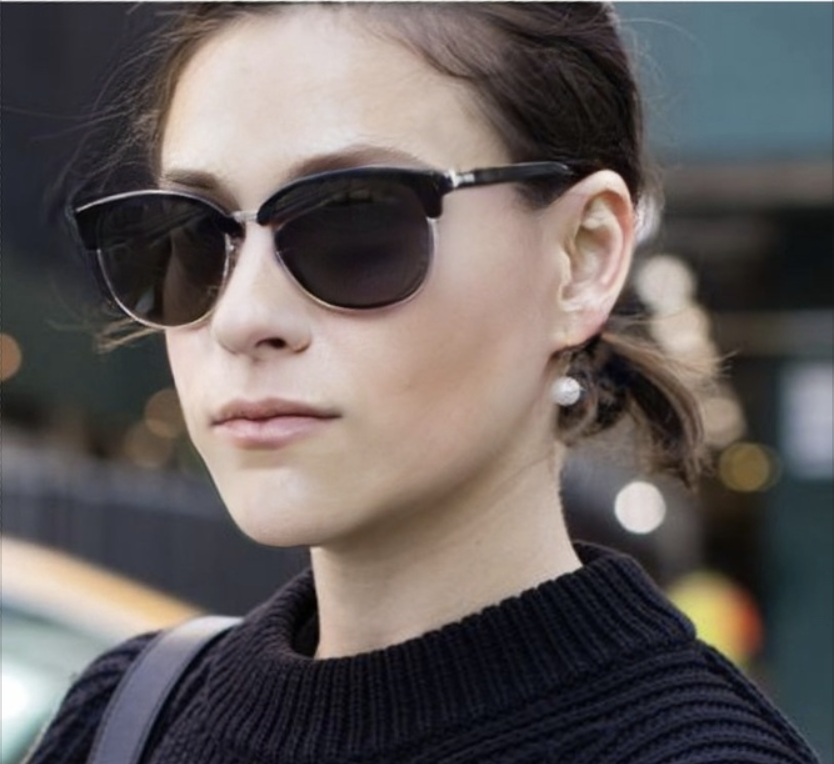 Sara Holzman is the Style Director at Marie Claire, covering runway trends and tracking down the latest finds to buy and wear. When she's not writing about fashion, she pens about the best places to jet-off to. Over her six years with Marie Claire, Sara has reported on the ever-evolving world of fashion— covering both established and emerging designers within the industry. Sara has held fashion positions at Lucky and SELF Magazine and was a regular contributor to Equinox's Furthermore website, where she wrote across their style, wellness, and travel verticals. She holds a degree in Journalism from the University of Missouri, Columbia, and currently resides in Manhattan. Follow her along at @sarajonewyork.