Sports-Outfitting 101: How to Rock a Jersey Without Sacrificing Your Style
"I got a really big team, and they need some really big rings..." 🎶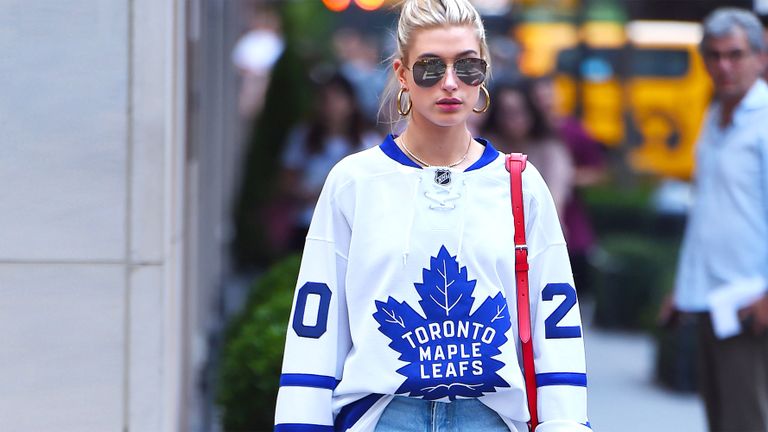 (Image credit: Getty Images)
When we've seen the likes of Bella Hadid and Kendall Jenner make their way to a Lakers or Nets game, 9/10 times they've chosen to swap the classic jersey for a regular outfit. Why, you ask? They've just forgotten how to make it look cool again. Whether it's during the Super Bowl, a basketball game, or really anytime you feel like reppin' your favorite teams, here's your reminder looking chic and rocking a jersey aren't mutually exclusive—proof from these five looks below.
1. A Pair of Cutoffs
If you're not suffering from freezing temps, pairing a cozy jersey with shorts (denim does the trick, always) is just the right mix of cozy cool. A color-pop accessory doesn't hurt either, and it'll look like you put way more effort into the outfit than you did.
Shop similar:
Madewell shorts, $70
Bando bag, $95
Dolce Vita booties, $98