Feminist Gift Ideas for Your Patriarchy-Resisting Friends
Bond over your commitment to freedom, equality, and strength.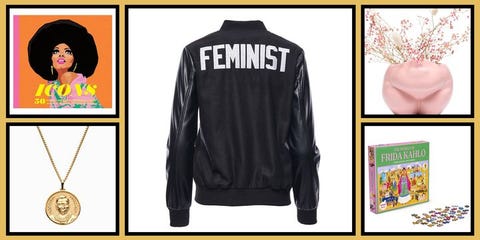 There are brands who talk about empowering women to feed into the timely narrative, and then there are brands who are actually doing it by providing inclusive sizing and a safe environment for their staff. Sometimes it's hard to discover the ones in the latter group, especially when the first item that pops up when googling "feminist gifts" is that "The Future Is Female" T-shirt everyone and their mother owns. If you want to avoid gifting clichés and are on the hunt for something truly special, we rounded up the perfect gifts for the badass women in your life that speak to everything intersectional feminism stands for—diversity, equality, inclusivity, empowerment, and freedom—from brands that are doing it right.
This content is created and maintained by a third party, and imported onto this page to help users provide their email addresses. You may be able to find more information about this and similar content at piano.io