The 15 Best Silk Pajamas for Women in 2023
What dreams are made of.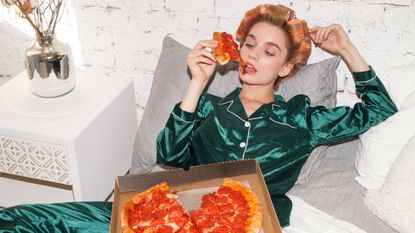 (Image credit: Getty Images)
Marie Claire Newsletter
Celebrity news, beauty, fashion advice, and fascinating features, delivered straight to your inbox!
Thank you for signing up to Marie Claire. You will receive a verification email shortly.
There was a problem. Please refresh the page and try again.
Lazing the day away in your best pajamas used to be one of life's simple pleasures. In recent years though, in the spirit of regularly working from home and spending, well, a lot more time indoors, PJs now serve as a sort of uniform for it all. In other words, you're probably wearing them more often than when it's time to slip into your sheets. Brands have taken note, and many have amassed a loyal following thanks to pajama iterations that fall somewhere between day and nightwear. If you haven't done so already, we recommend you up the ante with an indulgent set of silk pajamas.
Try a matching pajama set (perhaps one trimmed with feathers because, why not?) from J. Crew, a statement silky print from Olivia von Halle, or summer pajamas from Lunya or Rihanna's Savage x Fenty. Read on to shop the best silk pajama options from around the internet and from our editor's PJ drawers, and helpful tips like how to best wash silk.
What to Look For in Silk Pajamas
"I believe what you wear has a transformative effect on how you feel so when shopping for silk pajamas, you should look for pieces that feel like heaven," describes Olivia von Halle, founder of the eponymous luxury loungewear brand known for its opulent silkwear. And while you may think that all silk pajamas are the same in that they all feel, well, silky, that isn't a universal truth.
First to note is that silk isn't a fabric. It's a fiber that's then woven to become different fabrics like silk satin, silk chiffon, or silk crepe, all of which have a different feel. Then, of course, you have your silk blends and imitation textiles: Viscose, polyester, vegan silk, etc. Thus, due to the many fabrications and varying percentages of pure fiber, different silk pieces will have different feels. You can expect an authentic silk satin—the fabric silk pajamas are most commonly made of—to feel soft and buttery, but heed caution that viscose or polyester blends tend to come off as scratchy against the skin.
Authentic silk is quantified by "mommes" (abbreviated to "mm"), a Japanese word that's the universal unit of measurement for the fiber. While there is a mathematical element to momme weight (far too many numbers and decimals are involved for my little fashion-loving brain to comprehend), the takeaway here is simple: The higher the momme, the heavier and denser the weave will be, ergo, the better quality the silk piece will be.
But here comes the tricky bit: Brands don't always offer the momme weight of their silk pieces. In those cases, you'll want to pay close attention to the materials and percentage breakdown of how much real silk is used to gauge the quality of the piece.
Higher-quality silk, therefore, will have a heftier price tag, but trust us here—if you want a pair of bona fide silk pajamas, it'll be worth the splurge. "To me, luxury is first and foremost about exquisite fabrics, and at OvH we only use the finest," van Halle describes. "The kind of silk and techniques we employ are a rare find today due to their expense, but this is what gives integrity to our materials and enables us to create pieces you can treasure in your wardrobe forever!"
But if you're hoping to cap your budget at $200 (give and take) or below, you'll want to look for affordable silk pajamas made of polyester charmeuse blends— several of which you'll find below.
How to Wash Silk
"The natural fibers in silk have excellent properties that will prolong the time you can wear it without washing," explains von Halle. "Silk is moisture-wicking and anti-bacterial so simply hang your silk pieces in the fresh air and let the material work its magic. This method means you can extend the time between washes, which is also great for the planet," she points out.
But when you do have to launder your pair of silk pajamas, von Halle emphasizes that you should "wash them with cool water to preserve the life of the garment and the saturation of the color." She adds, too, that the products you use to launder your silk pieces are incredibly important as well. "Surprisingly it's harsh detergents, not heat, that do the most damage to delicate fibers, so always ensure you opt for a specialist silk detergent. My favorite one is Clothes Doctor's Eco Wash For Silk."
Best Deals on Silk Pajamas
The Best Silk Pajamas for Women
Meet the Expert
Celebrity news, beauty, fashion advice, and fascinating features, delivered straight to your inbox!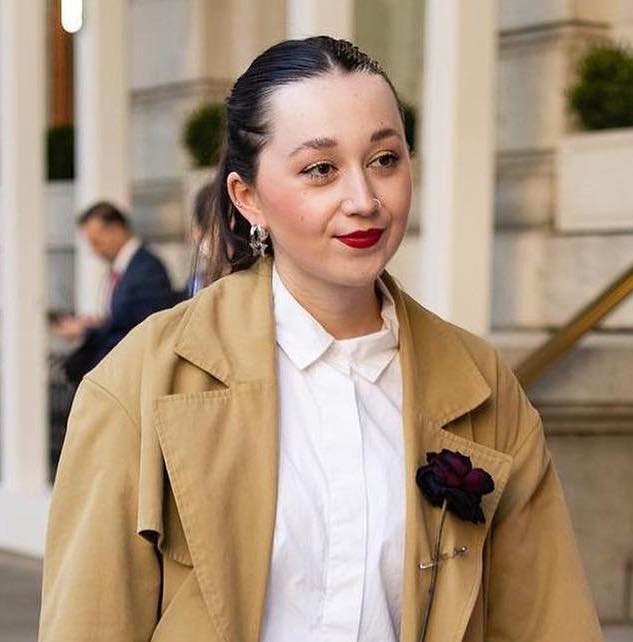 Emma Childs is the Style Editor at Marie Claire, where she researches up-and-coming trends, curates shopping guides, and gushes about the must-buy items she can't stop thinking about. She previously wrote for TZR, Editorialist, Elite Daily, and Mission Magazine and studied Fashion Studies and New Media at Fordham University. When she's not writing up fashion deep-dives or finding the season's best pieces, you'll find her fiddling around in Photoshop and perusing HBO Max for the next show to base her personality on (currently, it's "Succession").