The 27 Best Silk Pajamas for Women
What dreams are made of.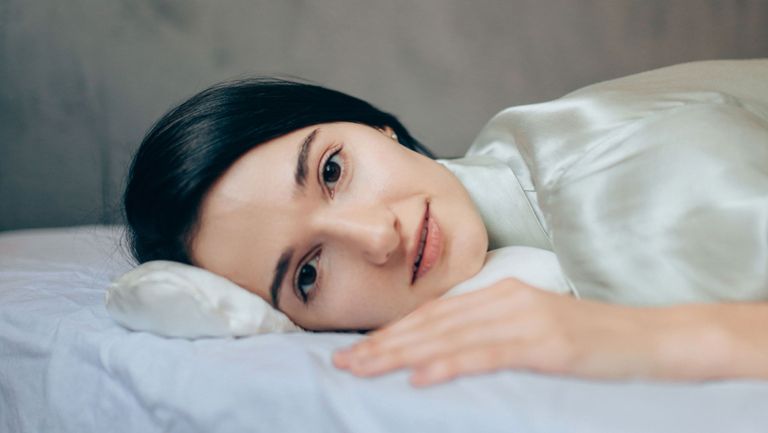 (Image credit: Getty Images ¦ Igor Ustynskyy)
Lazing the day away in your PJs used to be one of life's simple pleasures. These days, in the spirit of working and doing, well, just about everything from home, pajamas serve as more of a uniform for it all. In other words, you're probably wearing them more often than when it's time to slip into your sheets. Brands have taken note, and many have amassed a loyal following thanks to chic pajama iterations that fall somewhere between day and nightwear. If you haven't done so already, we recommend you up the ante with an indulgent silk set.
Try a matching look from The Sleeper brand, a signature silky print from Olivia von Halle, or more affordable options from ASOS Design or Ginia. Read on to shop the cutest silk pajama options from around the internet. Hot tip: A few of these work as pieces that you can wear outside of the bedroom, too.
Laura Lajiness Kaupke is a freelance writer and editor covering fashion, accessories, fine jewelry, and lifestyle topics, including beauty, home, fitness, and travel. You can see her work across various outlets, including VOGUE, Harper's BAZAAR, ELLE, Glamour, Town&Country, InStyle, Esquire, Women's Health, Brides, Refinery 29, Coveteur, The Zoe Report, Popsugar, Byrdie, WWD, Footwear News, Well+Good, The Editorialist, among other titles and brands. Laura has worked in the fashion industry for over 11 years and held senior fashion editor positions at Popsugar and The Zoe Report, with additional experience as a copywriter and fashion publicist.