What I Wear to Work: Nell Diamond
The Hill House Home creator has never followed a dress code in her life.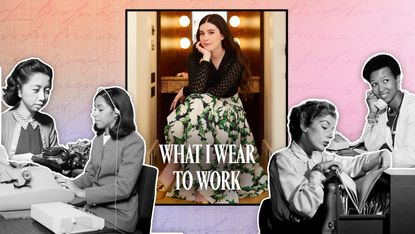 (Image credit: Zac Frackelton)
Marie Claire Newsletter
Celebrity news, beauty, fashion advice, and fascinating features, delivered straight to your inbox!
Thank you for signing up to Marie Claire. You will receive a verification email shortly.
There was a problem. Please refresh the page and try again.
In our bi-weekly series, we highlight dynamic women—from entrepreneurs and small business founders to CEOs and celebrities—discussing their style ethos, the pieces that empower them, and how they balance life alongside whirlwind careers.
---
"The term 'nap dress' was really an inside joke," quips Nell Diamond, founder of the digital-first lifestyle brand Hill House Home, which launched their first bedding collection in 2016 after developing the idea for a next-generation consumer brand at an entrepreneurship program at Yale School of Management. Six months post-graduation, Diamond launched the HHH brand with a central focus on bedding and home products—tweaking the concept in real time as consumers reacted to everything from category launches to new fabrication to price points. It wasn't until several years into the business that Diamond and her small team of only a few people launched what would become everyone's favorite frock: the nap dress. "It was a dress you could literally fall asleep in at any point," says Diamond. "Then, it took on a life of its own."
Now seven-plus years in, Diamond says the business model, once entirely focused on luxe linens and night sets at an accessible price point, is 90 percent fashion with seasonal collections, limited edition collaborations (their newest with the luxury website, Net-a-Porter) that sell out in the blink of an eye. What began as a digital-first concept is also expanding into a new age of brick-and-mortar with three stores in New York City's Rockefeller Center, Nantucket, and Palm Beach and two more set to open next year.
Ahead, we chat with the nap dress queen about never adhering to a dress code, why comfort is key, and dressing for happiness.
On Mornings:
When it comes to the products Marie Claire recommends, we take your faith in us seriously. Every product that we feature comes recommended by a MC writer or editor, or by an expert we've spoken to. Learn more about how we review products.
Having kids is a great normalizer of routines— it's something I love about having young kids. My oldest son gets the bus to school, so we'll wake up and get him ready and dressed—I usually do that in my pajamas. As soon as he leaves for the bus, we'll wake up our two-year-old twins and spend some time with them before they go to preschool, and I head off to work. I'm usually the last person to get ready.
My office is a 20-minute walk, a 10-minute subway ride—I really like to walk; it's why I love New York—but if the weather's awful, I'll take the subway. I work from the office most days. I don't have a dedicated office space at home, and I've never been able to work out of my bedroom very well—I get so distracted. The nap dress is real. I'm like, okay, good night. Let's go to bed. So I try to go to the office every day.
---
---
On Getting Dressed:
I've never listened to a dress code in my life. I have always been somebody who's always just a little overdressed, which is nice because I barely ever have to look at dress codes because if you're overdressed, you're always fine. I love feeling dressed up. It's when I'm the most productive. I love thinking about outfits and what will be exciting to wear— it's meditative.
As I'm getting ready to wind down at night, I look at the weather and my calendar for the next day and think about my outfit as I fall asleep. It changes sometimes, but if I don't do that the night before, it's always a little rough in the morning— and more time-consuming to try on one million things.
---
---
Anatomy of the Perfect Outfit:
Dresses are the short answer. Being uncomfortable is similar to how some people get hangry—particularly if I feel like I have to unzip something. So that's a big thing for me and something we think about in the clothes we design. I usually wear one of our fancier styles, like the Mathilda or the Ophelia dress, without smocking for the weekday. The Ophelia dress is my power dress. It has a corseted waist, and you feel very put together but not uncomfortable. I'd wear it to a big meeting, presentation, or event. I'm a big dress with a blazer or duster type of person. I've been collecting great blazers and coats forever—those are my investment pieces. My mom and I love collecting pieces from a London-based designer named Catherine Walker, who makes the most exquisite tailored pieces—my mom has handed a bunch down to me. I also love Prada jackets and wear many of my mom's hand-me-down Chanel tweeds.
Regarding footwear, the more colorful and higher the shoes, the better. I love Aquazzura shoes, and Manolo Blahnik shoes with embellishments are always really fun. I've also always got to have some hair accessories, usually a headband or a bow. It's usually a bow.
On Breaking Rules:
I don't sit with a bunch of [fashion] rules like, oh, you have to have a blue jacket in your repertoire. I tend to go for things that make me happy, and I'm a chronic outfit repeater. I just brought all of my warm weather pieces out of storage, and I will be wearing the same outfits this summer as last summer— if it worked, and you're still excited by it, you should still wear it.
---
Celebrity news, beauty, fashion advice, and fascinating features, delivered straight to your inbox!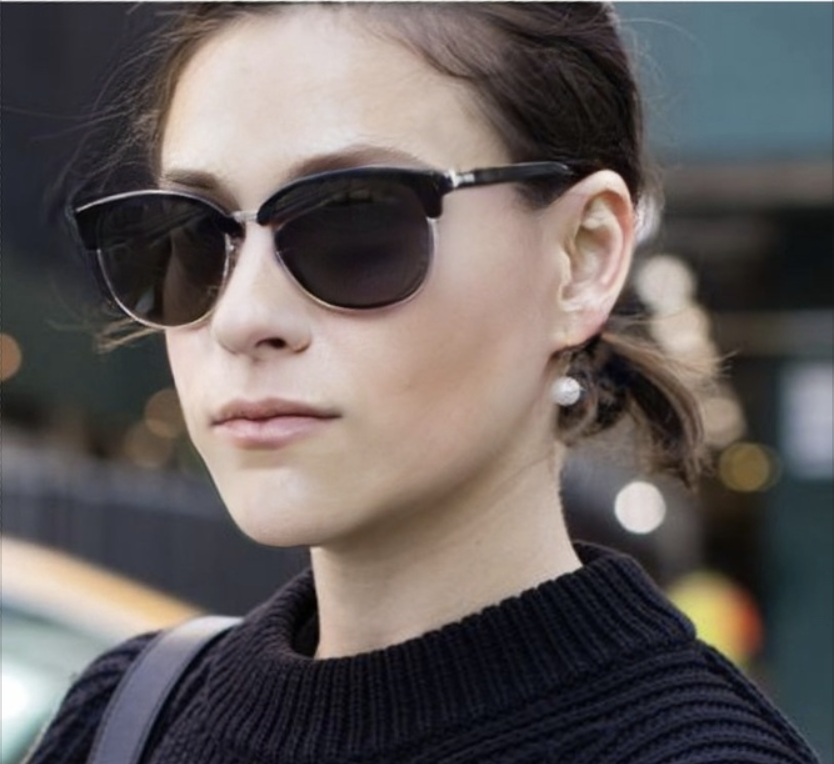 Sara Holzman is the Style Director at Marie Claire, covering runway trends and tracking down the latest finds to buy and wear. When she's not writing about fashion, she pens about the best places to jet-off to. Over her six years with Marie Claire, Sara has reported on the ever-evolving world of fashion— covering both established and emerging designers within the industry. Sara has held fashion positions at Lucky and SELF Magazine and was a regular contributor to Equinox's Furthermore website, where she wrote across their style, wellness, and travel verticals. She holds a degree in Journalism from the University of Missouri, Columbia, and currently resides in Manhattan. Follow her along at @sarajonewyork.