How to Be a Twentysomething CEO: Celeste Currie of SoulScarf
SoulScarf founder Celeste Currie melded her desires for a chic knit scarf and to help others together to form her business.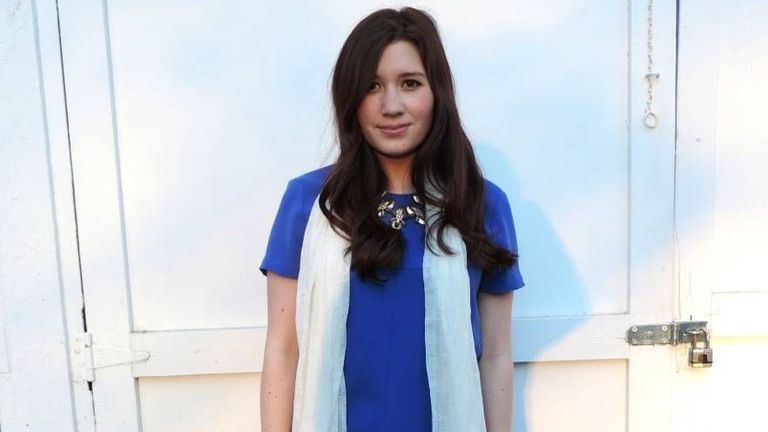 (Image credit: Courtesy of Celeste Currie)
Celeste Currie, then a Syracuse University sophomore, was on the hunt for a great, affordable scarf. A scarf that was knitted and warm, and you could wrap around your neck multiple times to stay toasty during the chilly upstate New York winters. She perused big stores, small boutiques, Etsy shops, but was at a loss. So she took matters into her own hands, and knit her own. She liked the final product so much, she thought other people would too.
"I can actually turn this into a company," Currie thought. And she did. Currie's two year old business, SoulScarf (opens in new tab), sells knit infinity scarves—just like the one she was on the hunt for, although unlike the original, SoulScarfs today are now manufactured. But SoulScarf isn't just about fashionable accessories—the business weaves in charitable giving. For every SoulScarf purchased, 20 percent of the proceeds are donated to charity. SoulScarf proceeds supports ASCPA, Feed the Children, Project H Design and the Breast Cancer Society. The color of the SoulScarf heart tag on each scarf determines which cause the purchase will support.
Currie's business model wasn't just born from her fashion whims—it further developed when she took an Information Technology, Design and Startups class that required her to pitch a business idea to her professor.
"It was in the back of my mind, but I wasn't taking it seriously at the time." she says. "Taking that class allowed me to develop the idea."
Once the idea began to take off, Currie took the money that she had been saving to study abroad, and invested it in SoulScarf. She designed the product, researched manufacturers, and set up the company's website.
While Currie says she is the first to admit that starting your own business can be challenging, she's had some help along the way. Her background as an information management and technology major helped her launch her take SoulScarf to the e-commerce stage. That isn't the only way in which her college student status has assisted her in the success of SoulScarf. She utilizes her fellow students as photographers, graphic designers, and models for SoulScarf, as well as the knowledge and expertise of professors on campus in growing her business.
Currie's hard work paid off from the getgo—the signs of success were immediate. When her first order of SoulScarves instantly sold out—both online and in a retail boutique near the Syracuse campus—she knew she had something big on her hands. Today, SoulScarf has expanded. They have campus representatives at universities across the country and a bustling e-commerce site.
The success of SoulScarf's classic knit scarves hasn't stopped her from exploring other ideas. Her most recent endeavor is a partnership with fair trade Zed Aar Exports in India to create scarves better suited for the spring and summer months. She knew she wanted a warm weather product, and partnering with a fair trade organization only made sense when considering SoulScarf's mission: "I wanted to take the social giving full circle."
Celeste's tips for starting your own business:
1. Don't be afraid to ask questions. Trying to launch your own company at a young age only makes people more willing to offer assistance, Currie says. Utilize it. "People are more open to giving me advice than I would have ever thought," she says.
2. Do your research: To be successful, you need to be well-informed, she says. As a tech major, Currie's experience in retail prior to SoulScarf was limited. To become better acquainted with the industry, she took on a heavier courseload to take a retail management class.
3. It's all about execution: Anyone can have a great idea, but it's what you do with it that counts, Currie says. Utilize the resources around you and what you have in your own head to turn your idea into a reality.
I'm an Associate Editor at the Business of Fashion, where I edit and write stories about the fashion and beauty industries. Previously, I was the brand editor at Adweek, where I was the lead editor for Adweek's brand and retail coverage. Before my switch to business journalism, I was a writer/reporter at PEOPLE.com, where I wrote news posts, galleries and articles for PEOPLE magazine's website. My work has been published on TheAtlantic.com, ELLE.com, MarieClaire.com, PEOPLE.com, GoodHousekeeping.com and in Every Day with Rachael Ray. It has been syndicated by Cosmopolitan.com, TIME.com, TravelandLeisure.com and GoodHousekeeping.com, among other publications. Previously, I've worked at VOGUE.com, ELLE.com, and MarieClaire.com.