These Nordstrom Items Are Nearly Guaranteed to Sell Out Before Black Friday
19 top-rated shoes, bags, sweaters, and denim to grab while you still can.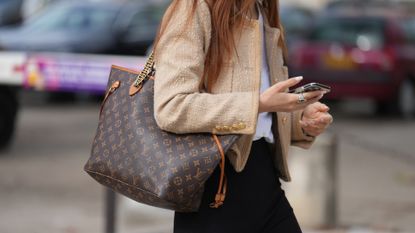 (Image credit: Getty Images)
Nordstrom is one of those retailers I can count on for a fresh stock of chic finds on a near-weekly basis. Whether it's a trench coat I need for the transitional weather or a much-needed pair of work sneakers, Nordstrom has it. But the problem I often run into is that the cool new items I have my eye on tend to sell out... Fast. My stomach drops every time I see that dreaded "sold out" message, so I've decided to get ahead of the game.
As we're gearing up for gifting season, shoppers are holding out for the best sale of the year, a.k.a. Black Friday, to hit "purchase" on their shopping carts, but I'm personally not taking any chances. Ahead, I've rounded up the items I can practically guarantee will sell out by the time Black Friday rolls around. They are just that good. We're talking the best of the best bags, sweaters, sneakers, denim, and more. These items have plenty of five-star reviews, plus they've earned staple status. They even work as great gifts for any fashion lover in your life. If you're not one to gamble, I recommend snatching these fashion finds up while you still can.