Milan Fashion Week Street Style S/S 2013
Marie Claire's photographer travels to Italy to capture the best street style at Milan Fashion Week.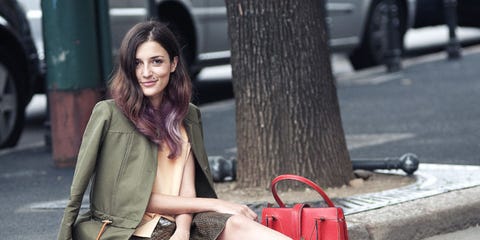 How do you say "stunning" in Italian? Our photographer, Guerre of the popular blog Guerreisms, snaps the most covetable outfits and accessories on the streets at Milan Fashion Week exclusively for MC. For more fashion week coverage, visit our all-access pass to Spring 2013 Fashion Week.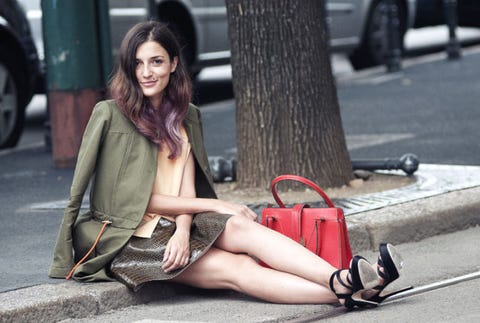 Day 7
Sitting on a street curb, looking fabulous — definitely a sight you wouldn't see during NYFW.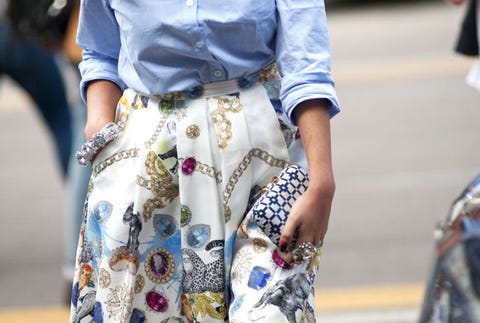 Day 7
She's got real bling and some fake bling.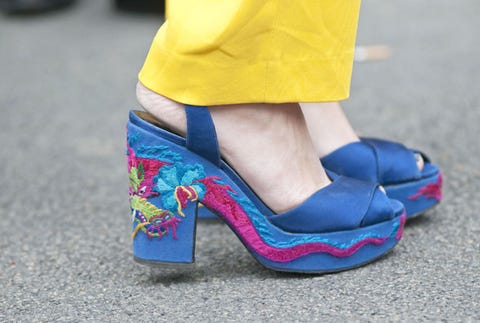 Day 7
We all know there's nothing better than wedged heels when the weather permits, but there's also nothing better than those crazy colors and intricate detailing, too.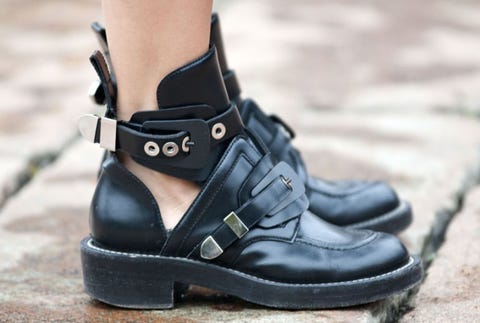 Day 7
These boots are the epitome of cool. Scratch that, super cool.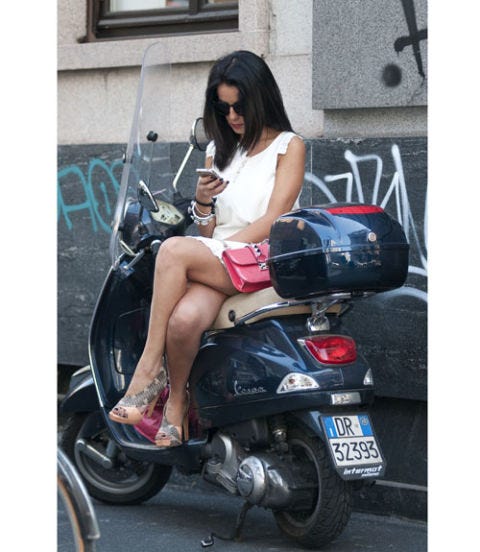 Day 7
MFW, in a picture. We love the Vespa!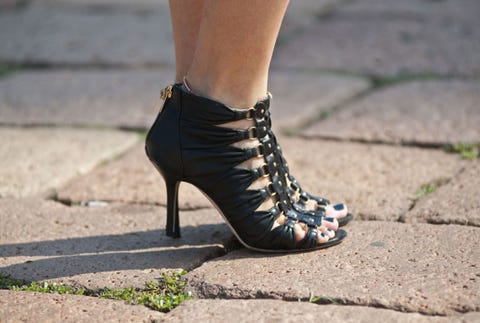 Day 6
We all need a good black heel, so why not settle for one that's as exquisite as the outfit you're most likely wearing?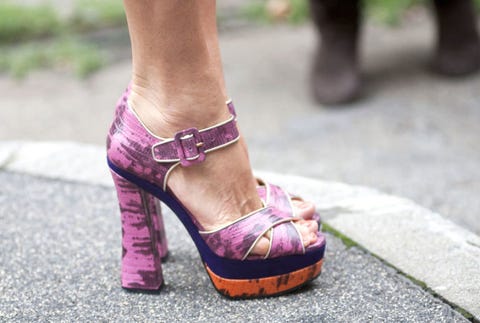 Day 6
We've seen a lot of this shade of fuschia this season at MFW, and for good reason — it's incredibly versatile but also stands out.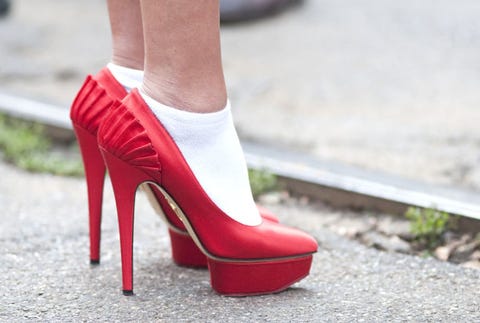 Day 6
Who knew that you could make these feet even more dainty than they already are — the ankle socks do the trick!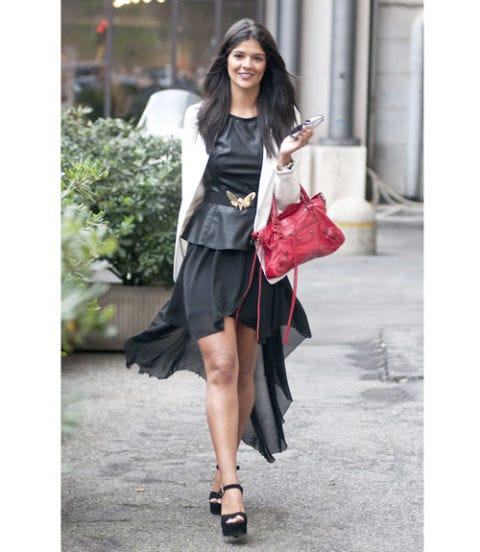 Day 6
We just adore this combination of leather and more delicate fabrics, including that splash of red.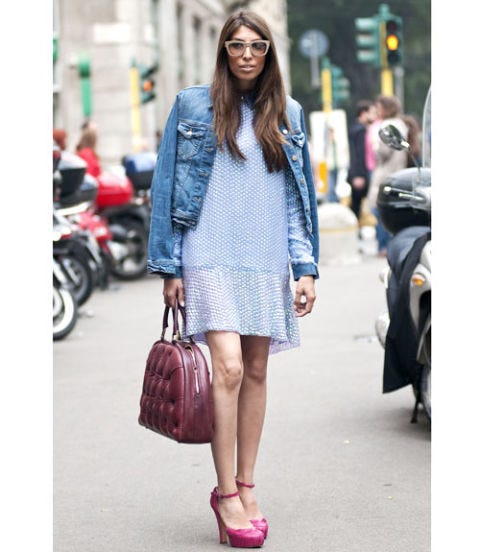 Day 6
Surprise! We've seen her before. The giveaway? Her glasses.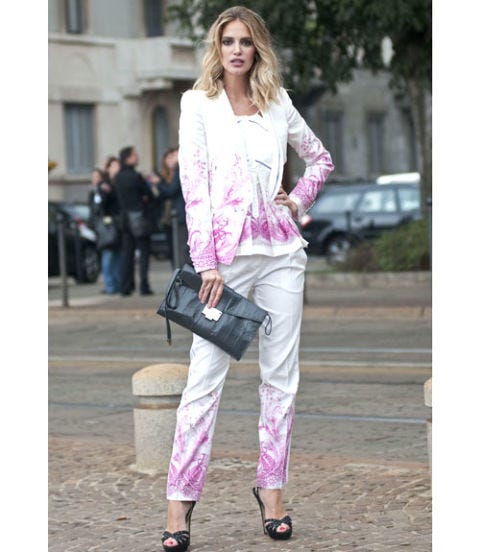 Day 6
Now this is what we call a pantsuit, ladies and gentlemen.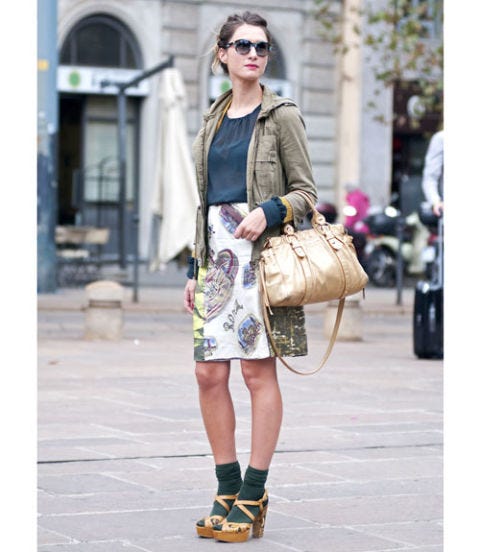 Day 6
We're having a serious socks and sandals moment. Just make sure the socks are, you know, appropriate for wear. No gym socks, people!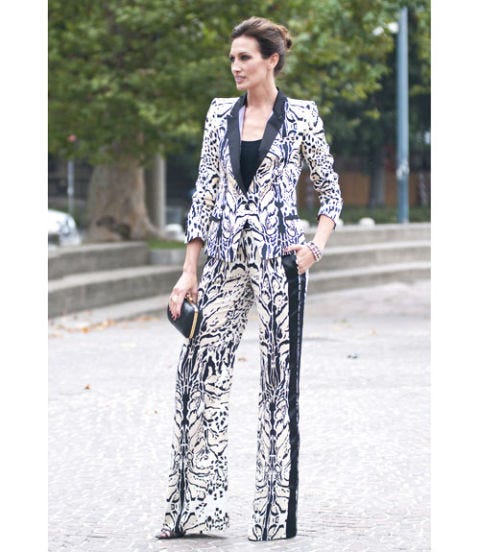 Day 6
Wait, we retract our previous pantsuit statement. This is a pantsuit!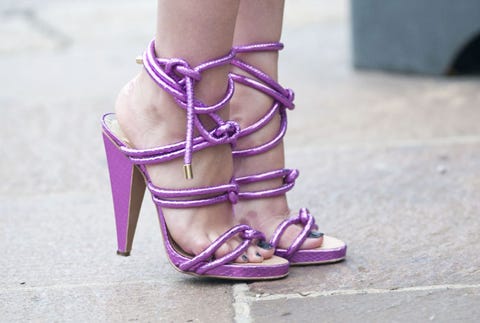 Day 6
How do you even get into these heels? We're more than okay with them, regardless.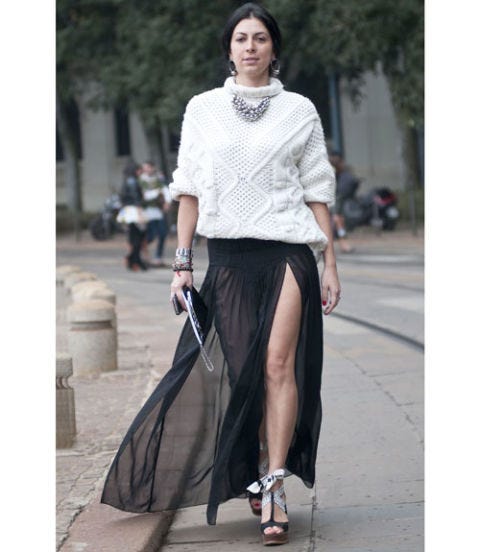 Day 6
Is that slit or is that a slit? Serious question.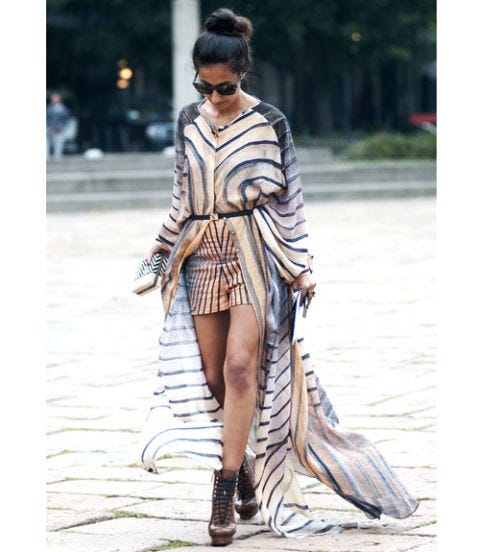 Day 6
She really knows how to make an entrance with that ensemble.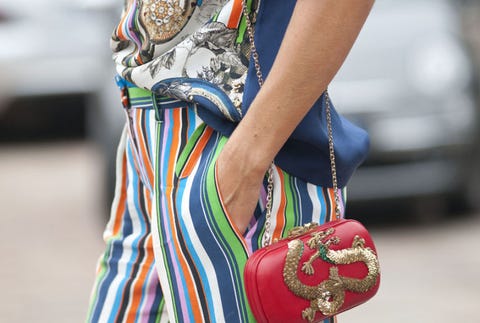 Day 6
Colors? What colors?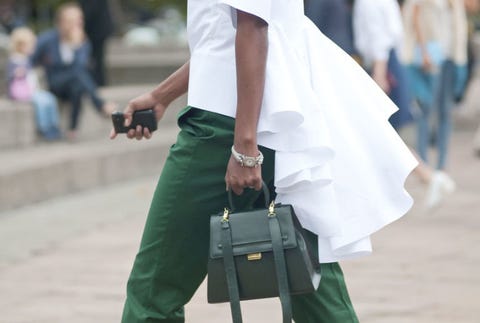 Day 6
Here, a green for all seasons. Perfect in this changing weather!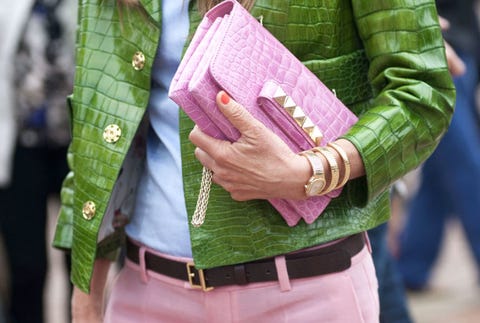 Day 6
One part watermelon, one part crocodile, all parts impeccably stylish.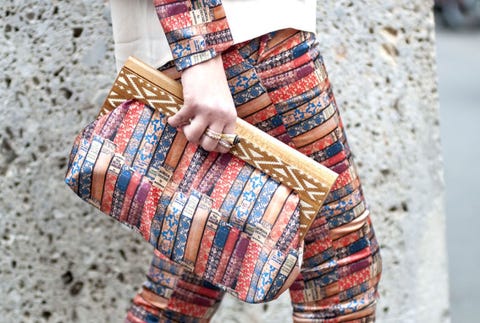 Day 6
Even more matchy-matchy! And since it's no longer a fashion faux pas, we say go for it.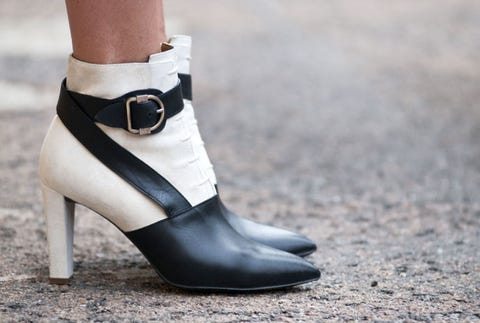 Day 6
Sometimes, the best shoes are those that seem the most simplistic. That's definitely the case with these pointed toe heels.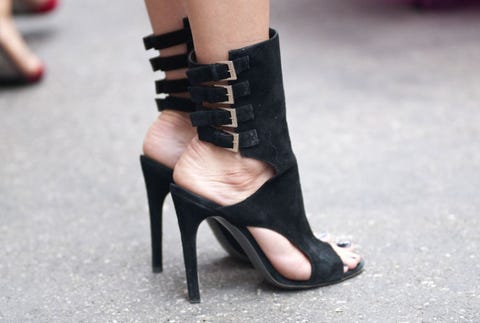 Day 6
Revert to our earlier comment regarding a necessary black heel. This time, it's part heel, part... Boot?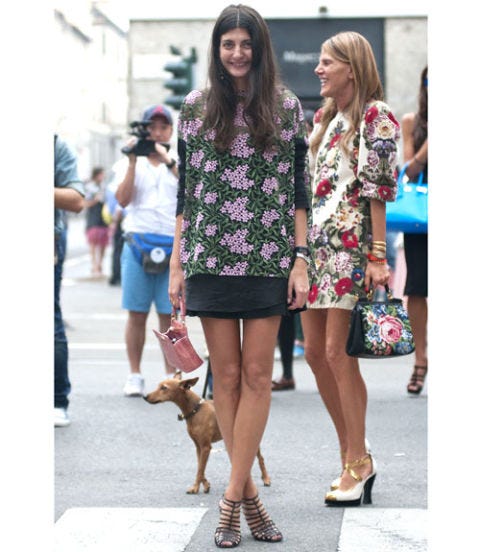 Day 5
With a print as busy as her top, it could be dangerous to pair it with anything but a simple black skirt — mission accomplished!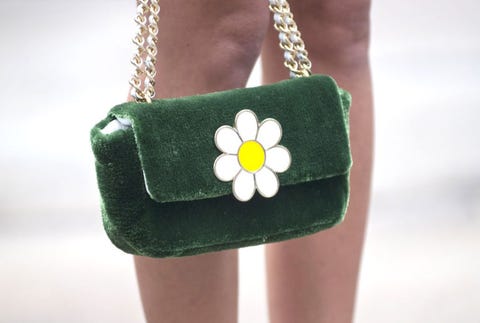 Day 5
We love the daisy! It's the perfect accessory for the spring runways.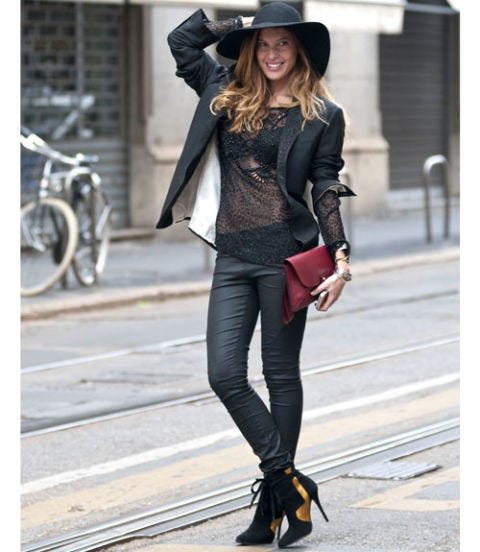 Day 5
If you're going to dress in all black, you might as well have a little fun with it, don't you think?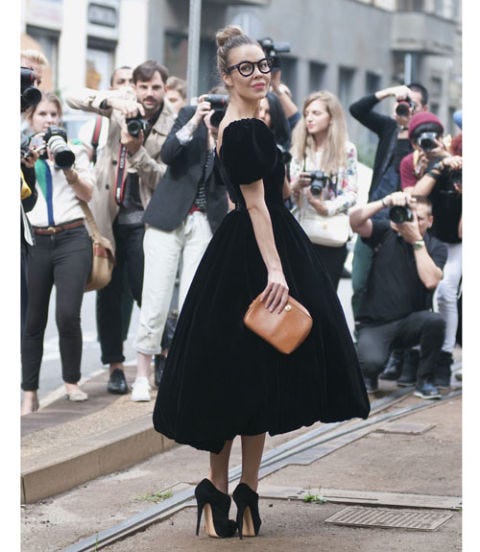 Day 5
Our previous statement stands, but this time, less rocker and more prima ballerina.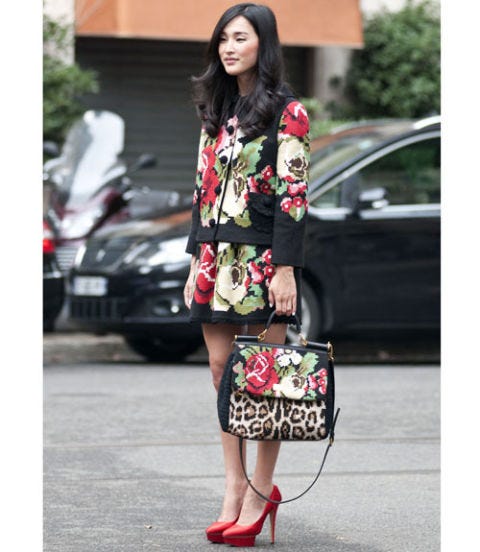 Day 5
We've obviously heard the tried and true fashion rule to not make your bag too matchy-matchy, but here, we've been proven wrong.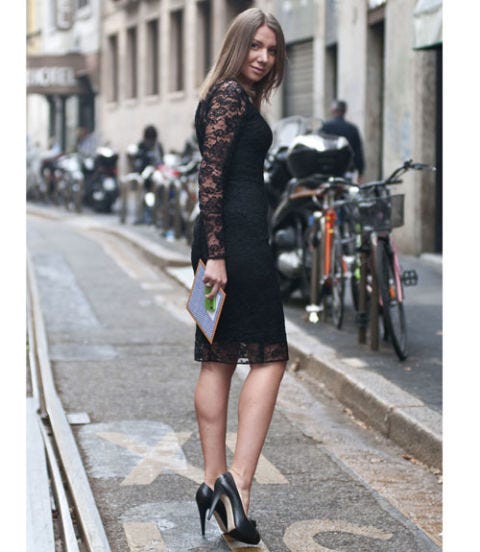 Day 5
Lace when paired with black is always a good idea.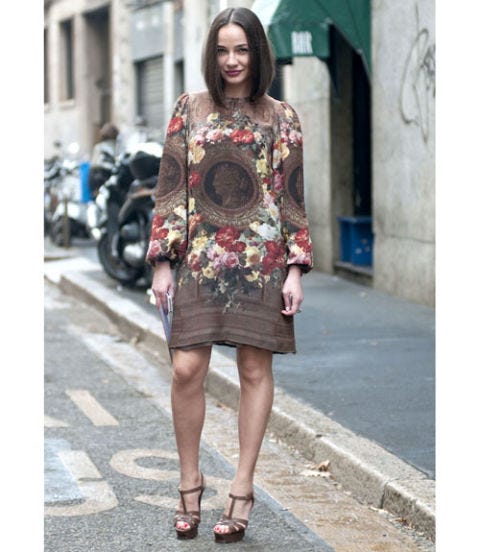 Day 5
In many cases, we're wary of a dress of this shape for fear of it becoming a bit too shapeless, but we don't have that worry when it comes to this pattern.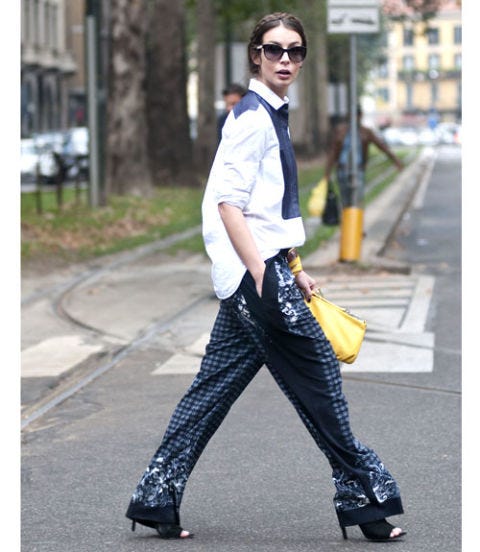 Day 5
We couldn't imagine a more fashion forward approach to pants and a matching top if we tried.
This content is created and maintained by a third party, and imported onto this page to help users provide their email addresses. You may be able to find more information about this and similar content at piano.io