Live from Across the Pond ... It's LFW Street Style!
Cue quirky-outfit montage.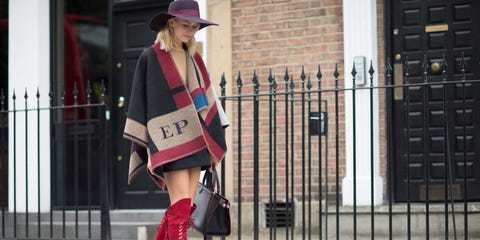 New York might have yielded the spotlight to London, but here at Marie Claire, there's no such thing as Fashion Month #FOMO. Once again, we sent photographer extraordinaire Tyler Joe to search high and low for the most emulation-worthy ensembles. So how does the style on home soil stack up? You be the judge.
This content is created and maintained by a third party, and imported onto this page to help users provide their email addresses. You may be able to find more information about this and similar content at piano.io