Apparently Starbucks' Computer System Is Down and People Are Losing It
Good luck getting your coffee fix this morning.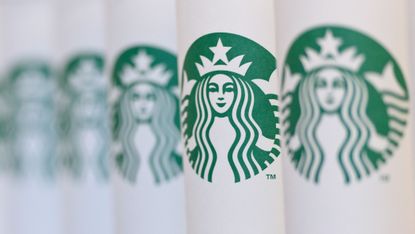 (Image credit: Archives)
Many were left without their caffeine fix Tuesday morning after a computer issue caused many Starbucks stores across the country to close. While a Starbucks representative confirmed that the outages were part of a regular technology update in the U.S. and Canada, people on Twitter were losing it over the fact they couldn't get their morning lattes.
My Starbucks was closed this morning due to a system outage so there's a 0% chance I'm making it through the workday. Send positive vibes.May 16, 2017
See more
all of the starbucks from naples to stuart are closed today wtfMay 16, 2017
See more
all of the starbucks from naples to stuart are closed today wtfMay 16, 2017
See more
Other had more luck, as some Starbucks stores stayed opened and were just giving away free drinks.
When we order 7 Ventis at Starbucks and it's on the house because their systems down 🙌🏻May 16, 2017
See more
While a "limited number of locations remain offline," according to a Starbucks rep, they are moving quickly to restore the computer systems at those remaining stores. However, Starbucks corporate is requesting that all stores remain open and "take care of all the customers" in the meantime. So you heard it here. Free Starbucks if your store's computers are still down, but act quick!
Update May 16, 2017 at 4:35 P.M:
Starbucks released this official statement this afternoon regarding the computer issue:
Overnight we worked to install a technology update to our store registers in the U.S. and Canada, and a limited number of locations were temporarily offline. The stores remained open during this time, and we can now confirm virtually all are once again fully operational with the remaining few stores scheduled to come back online shortly. We appreciate the patience and support from our customers and partners (employees).
Follow Marie Claire on Facebook for the latest celeb news, beauty tips, fascinating reads, livestream video, and more.
Lyndsey Matthews is the Destination News Editor for AFAR; previously she was a Lifestyle Editor across all of Hearst Digital Media's brands, and a digital editor at Martha Stewart Weddings and Travel + Leisure.