Obama Has Tweeted About Guns 52 Times—Trump, Just 4
One of those times was about Snoop Dogg.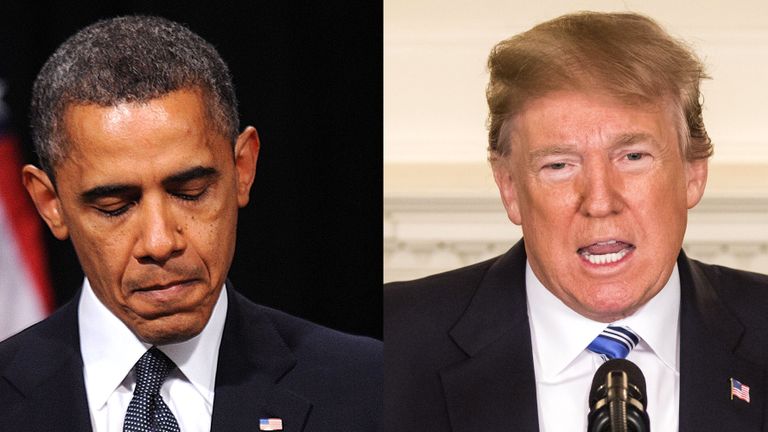 (Image credit: Getty Images)
Gun control isn't a new issue. But after any kind of tragedy—like the student who opened fire in his Florida high school, taking the lives of 17 of his classmates, or the mass shooting in the Las Vegas at the Route 91 music festival that left 58 concertgoers dead and 851 injured—we turn to the person who has the power to influence those important decisions that would deter such terrible events. Enter: The President.
After the horrific incident that became the deadliest school shooting in the last five years, Donald Trump tweeted his condolences...but then blamed the students at the school for what happened:
In the digital age, it's necessary for our president to have a platform to connect with citizens. During Barack Obama's presidency, he would often tweet about current events, keeping citizens aware of what he was doing in office. Since taking office in 2017, Donald Trump has made it his prerogative to use his Twitter account in a way we've never seen any other president do before: most often using his tweets to push policy change and personally attack media outlets, political figures, and celebrities.
MaireClarie.com analyzed Trump's and Obama's Twitter accounts to see just how many times each has addressed the issue of guns.
Trump has tweeted only 4 times about guns and gun policy.
Behold, the 4 times—out of nearly 37,000 tweets—where Donald Trump used the word "gun." Note: One of them was about Snoop Dogg.
Obama has tweeted or retweeted about guns 52 times.
Here, just 4 of them...
A thought: Maybe Trump should be spending less time worrying about a hypothetical gun scenario with Snoop Dogg, and should focus more on addressing the real problem at hand.