"Porn Is Today's Sex Ed": Why It's So Important to See the *Real* Stuff On-Screen
Make Love Not Porn founder Cindy Gallop on the movement that's changing the biz—and sex as we know it.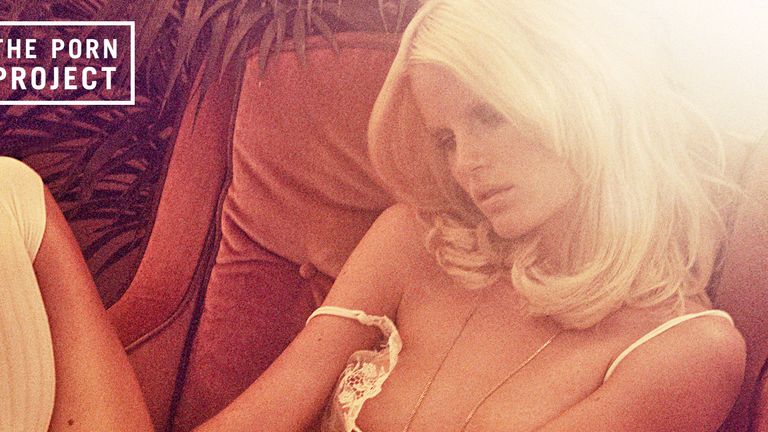 (Image credit: Marcus Ohlsson)
I'm 55 and date much younger men, most of whom are in their 20s. Since these men have grown up watching online porn, I've seen what happens when that kind of access collides with our society's total reluctance to talk openly and honestly about sex. It means that porn is today's sex ed.
It bothered me so much that I decided to do something about it. In 2009, I put up a site called MakeLoveNotPorn, comparing porn myths ("Women have no pubic hair") to reality ("Some women shave, some women don't") in a nonjudgmental way. It wasn't anti-porn—that's not the issue. It's the lack of dialogue around sex. MLNP's message is simply "Talk about sex." Like everything else in life, great sex is born out of great communication.
I launched MakeLoveNotPorn at the 2009 TED conference. The response was extraordinary: People all over the world wrote about their sex lives and porn-watching habits. I knew I needed to take MakeLoveNotPorn further, so in January 2013, my team and I launched MakeLoveNotPorn.tv: a user-generated, video-sharing platform with a revenue-sharing business model. Anyone can submit a real-world sex tape. You pay to stream videos, and half of that income goes to our "MakeLoveNotPornstars."
By showing real-world sex as a counterpoint to porn, and making it socially acceptable to share, we encourage you to communicate about the sex you're having. We all get vulnerable when we get naked. Sexual egos are fragile. We find it bizarrely difficult to talk about sex with the people we're actually having it with. We're terrified that if we say anything about what's going on, we will potentially hurt the other person's feelings and derail the encounter—perhaps the relationship. At the same time, we want to please our partner. Everyone wants to be "good in bed," although nobody knows exactly what that means. We'll take our cues from anywhere we can. And if the only cues we have are from porn, that's what we'll use—to not very good effect.
Real-world sex is funny and messy. Porn actually sanitizes sex. Nobody has hair. You never see lube, even though they go through gallons on set. In porn, there are no condoms. Real-world sex is responsible (or should be). When you video yourselves having sex, you have to talk about it. And when you do, the conversation can go places it may never have gone before.
This article is a part of our series on women and porn, and appears in the November issue of Marie Claire, on newsstands now.