56 Unconventional First Date Ideas
Skip the old "dinner and a movie" for something original.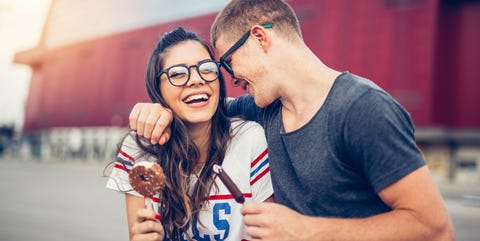 If you're tired of first-date clichés like dinners out, catching a movie, and/or hitting the bar, we get it—there's a lot else out there. When you're trying to get to know someone, you sometimes just want an experience that feels natural, like taking a class together or trying a new activity. You'll both be out of your comfort zones, and you won't fall into those conversational clichés that leave you yawning into your pasta at a local date spot. Plus, you'll get to know a person even better by putting them into a situation they're maybe not so used to, like cycling or going to an arcade. Ahead, 56 ideas to get you started.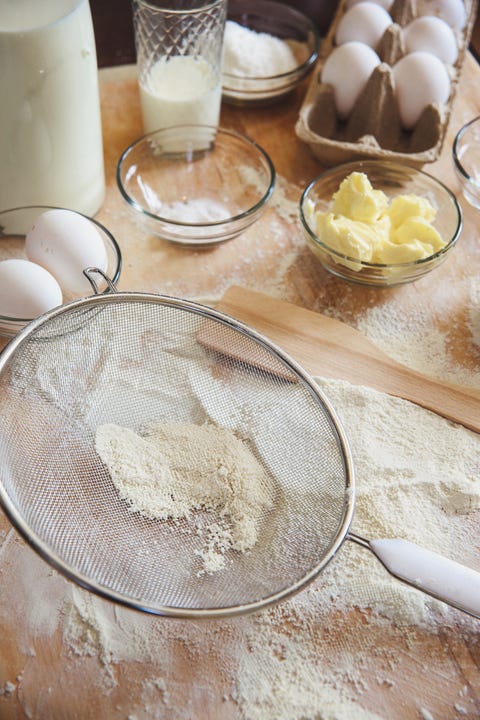 Take a Cooking Class
You'll know right away if the relationship stands a chance once you find out who's better in the kitchen. Approaching it from the right attitude—just have fun and be willing to make a mess!—means you'll have a blast.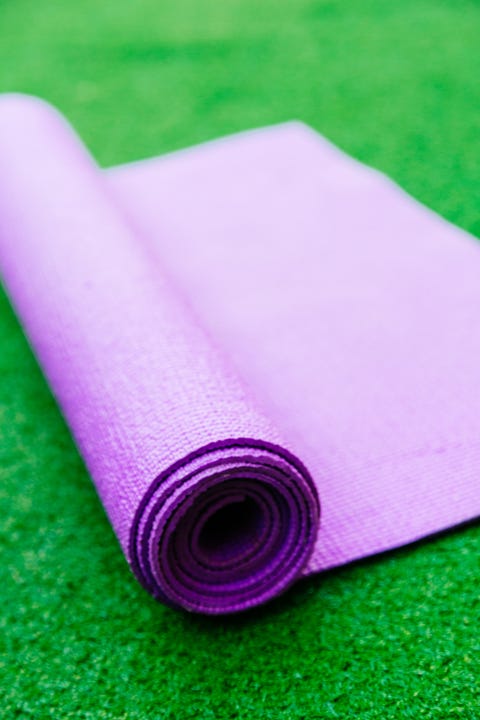 Yoga in the Park
Put on your workout clothes and head to the park for some fresh air and relaxation. Partner yoga positions are always the move, and you can get to know each other in more ways than one (lol). Plus, they'll have new respect for how hard yoga is.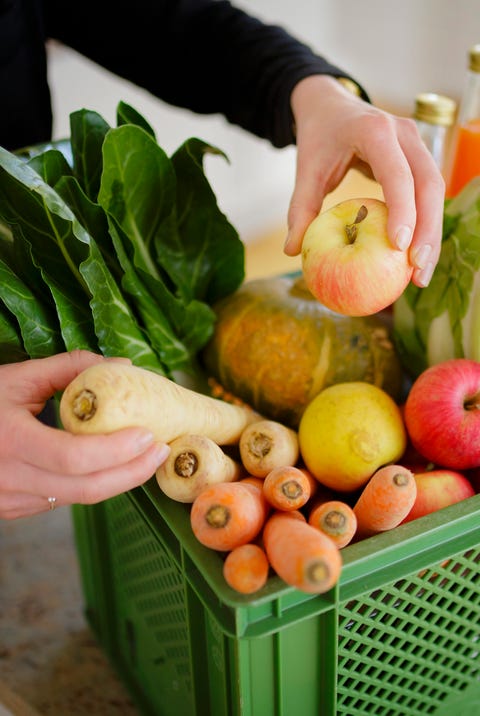 Thomas Trutschel
Getty Images
Volunteer Locally
If you both have a cause you support (or, if there's a place nearby that needs your help), consider signing up to volunteer. There'll be plenty to keep you busy, you'll feel like your time went to good use, and you may even bond over the experience.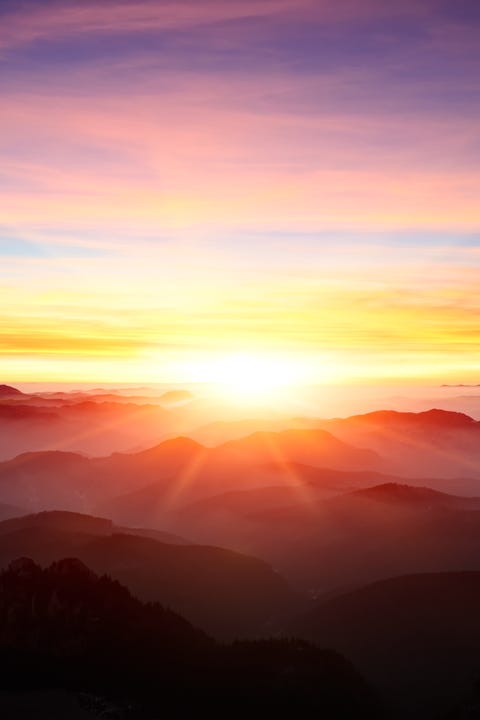 Watch the Sun Rise
This may not be for everyone (a person who doesn't like getting up early, for example), or for every time of year, but there's something magical about trucking out together in the early morning to watch the sky change color. Bonus: Go to brunch after.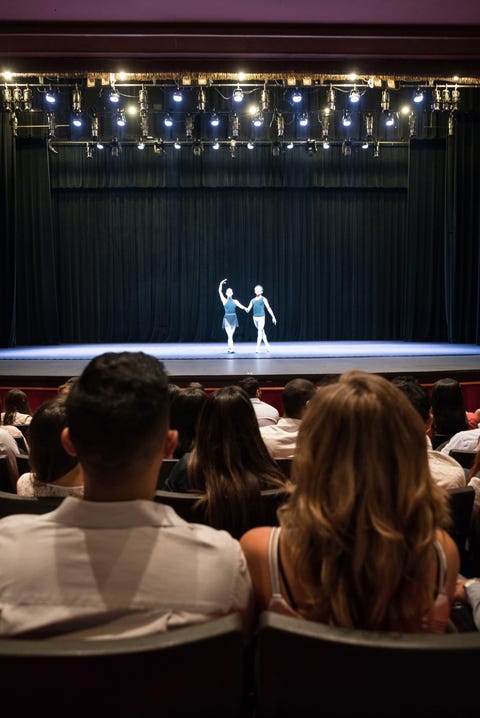 Support the Local Arts
It's pretty much a guarantee that you'll find a local play, poetry reading, dance troupe, or other public event to attend—and it's supporting local culture, even if it doesn't end up being your cup of tea.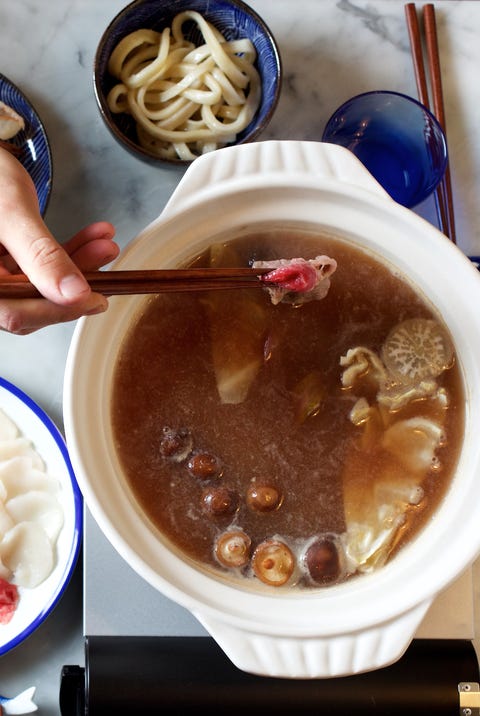 The Washington Post
Getty Images
Share a Meal—Literally
Obviously, this won't work if either of you is sick or squeamish, but a fondue place or traditional Japanese shabu-shabu lets you prepare your food in the same shared pot. The latter is customizable and gives you something to talk about while you watch your beef and veggies cook leisurely in a simmering pot. Alternative: Go and get big bowls of ramen and compete to see who finishes first.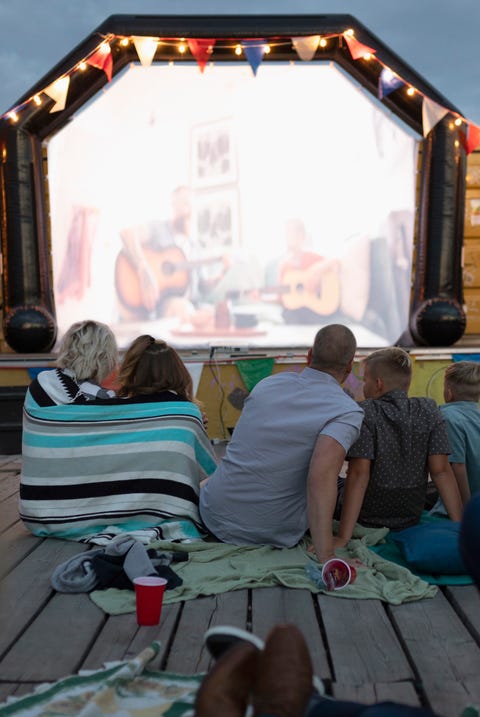 Watch an Old Movie—Outside
There are plenty of open-air venues like parks and rooftops that you can go to during the summer months; Even better, a lot of them have old, classic movies or shows (my first date with my husband was Hitchcock's To Catch a Thief at a park in Brooklyn, so I'm FULLY in on this one). The shared atmosphere and classic flick are a perfect combo.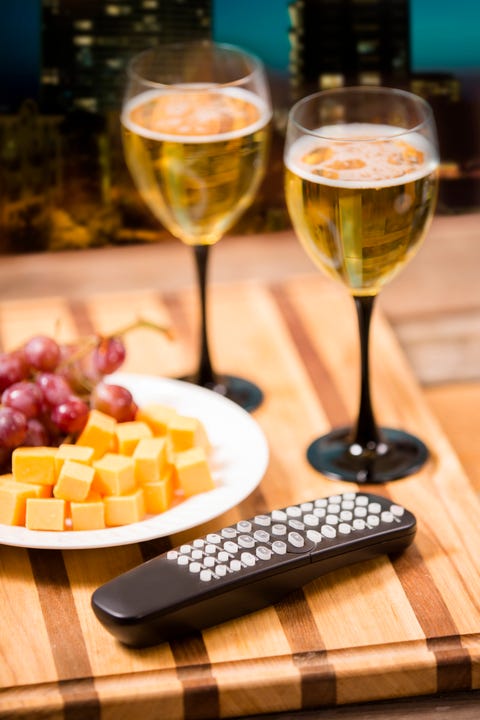 Host a Movie/TV Watch
Ok, I realize this sounds like a glorified version of Netflix and Chill. But hear me out! Plenty of bars, restaurants, and social groups do these (hello, Game of Thrones), and it's a great way to participate in a shared love. Or, you could host one—but that takes a lot of effort, so finding an existing one feels like an easier choice.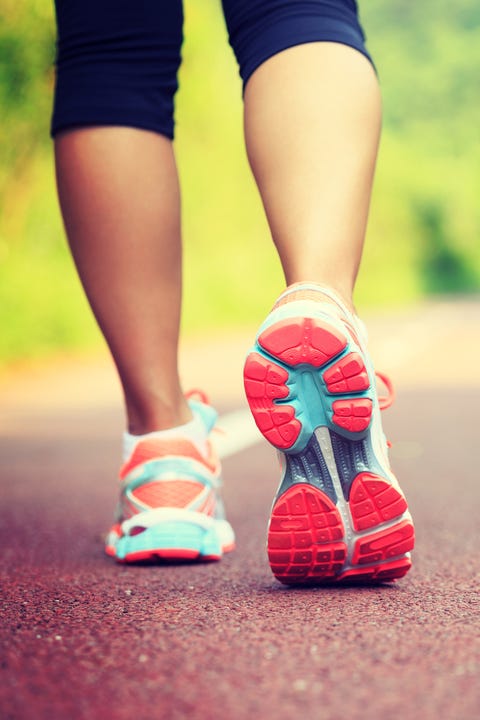 Go Take a Run Around Town
If you and your new date are the athletic sort, what better way to bond than through a shared passion? For anyone hoping for a more...let's call it low-key activity, an exercise class, going to the gym, or even just walking at a decent pace can all fit the bill.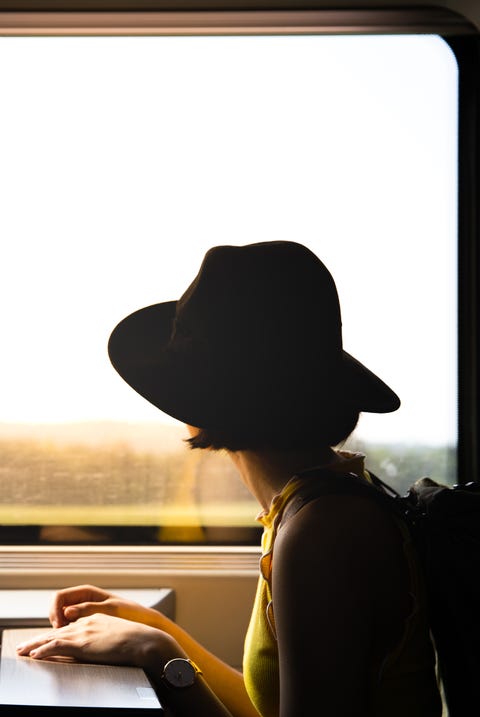 Go on a (Mini) Vacation
For those who love to travel but don't want to (or can't) go far, take a bus or a train an hour away to see the local sights and just get away from your daily routine. Treat it like a real vacay, with fun local snacks and sightseeing. Even though it's just a skip and a jump away, it's like a whole new world.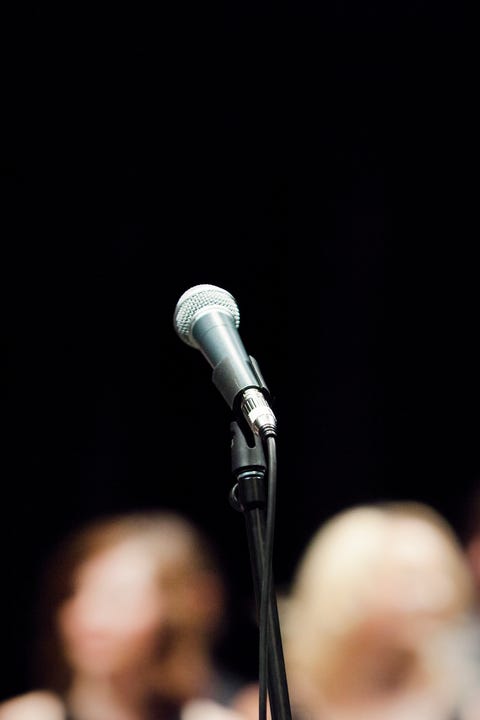 Speak at an Open Mic
It's one thing to attend a poetry reading or comedy show, it's quite another to get up and bare your soul to a group of strangers. Granted, this one's not for people who get stage fright. If that's the case, you can sit and cheer while your date takes the plunge.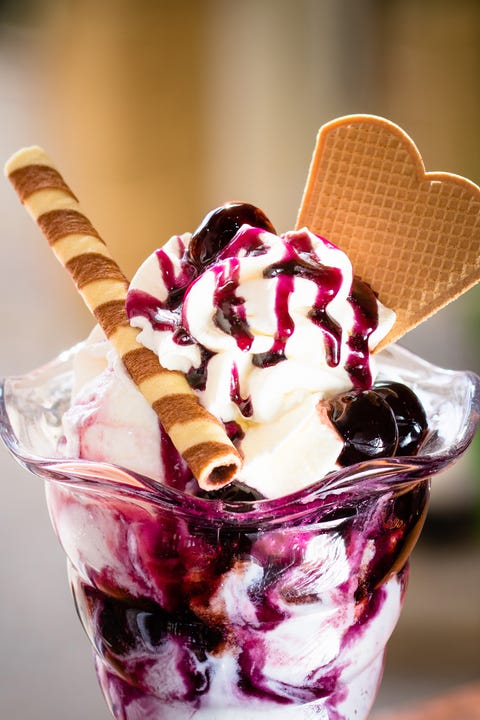 Evgenija Lanz / EyeEm
Getty Images
Go Get Sundaes
Don't just walk to get ice cream—really lean in. Compete to see which one of you can craft the most delicious/ridiculous concoction, then race to eat them before they melt. Bonus points if you can make something that your date wants more than their own.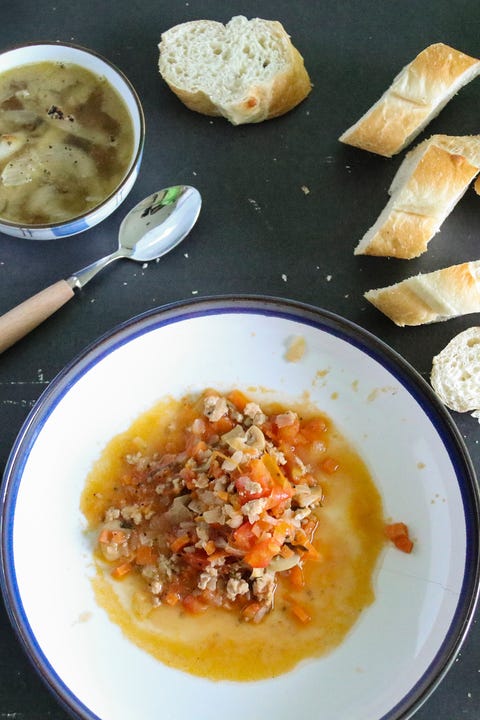 Make a Three-Course Meal
Cooking, while fun, isn't exactly unconventional. But it is if you up your game: Break out that new cooking tool you got over the holidays (Instant Pots ftw!!). Choose a dish you've always been too intimidated to make. Plan carefully, partner on the execution, and make like you're eating a fancy dinner in your own living room. Make sure your date likes to cook before you rope them in, though.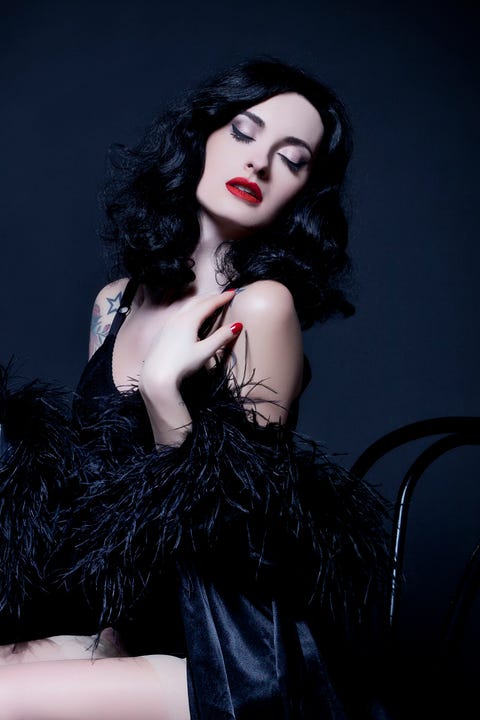 Go to a Burlesque or Drag Show
Don't be intimidated! These acts are designed to be entertaining, sexy, and/or laugh out loud funny. The scene is loud and boisterous, and the food and drink scene is usually fun too. It's like the ol' dinner and a show—but make it cool.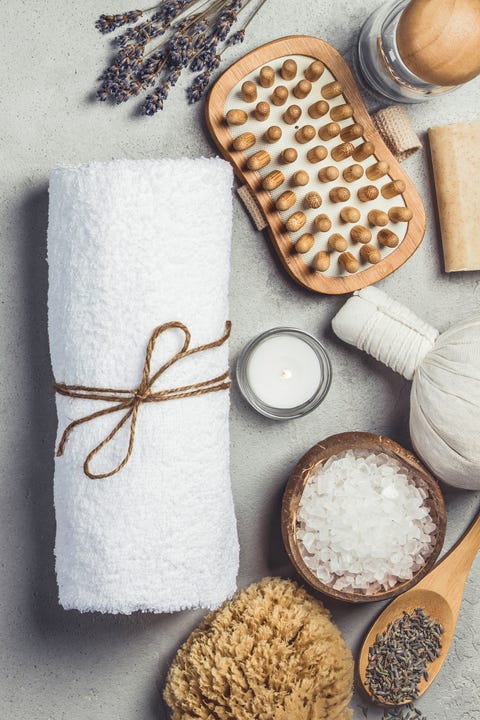 Natalia Klenova / EyeEm
Getty Images
Head to the Spa
Get solo or couples' massages! Chill out in the jacuzzi! Hang out in the sauna! There's so much to do here, especially after a long, exhausting day. Just make sure you're both at the same level of comfort (maybe one of you prefers a non-nude spa, you know?).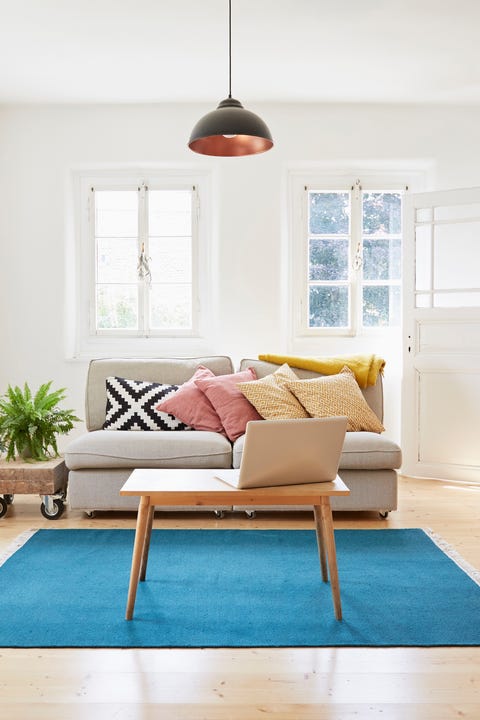 Attend an Open House
Have you ever walked by an open house of a beautiful building and think, It must be so gorgeous in there. Go see how the other half lives, ogle some stunning decor, and talk about what you like and don't like. Best case: It might be useful later on! Worst case: cool architecture, and you don't have to talk much.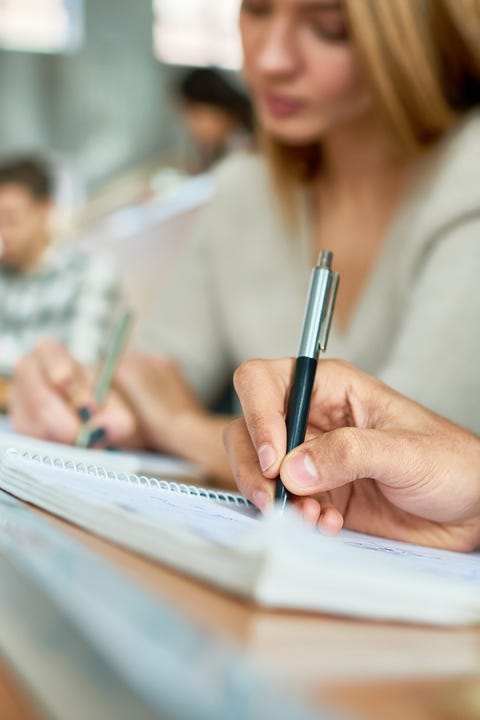 Write Up Some Goals
Resolutions don't just have to be for January 1! In the interest of making this fun (as opposed to grueling and arduous—you don't want the date to end in a fight) pick something fun. Each of you write out a big-picture goal, and then talk about your hopes for the future.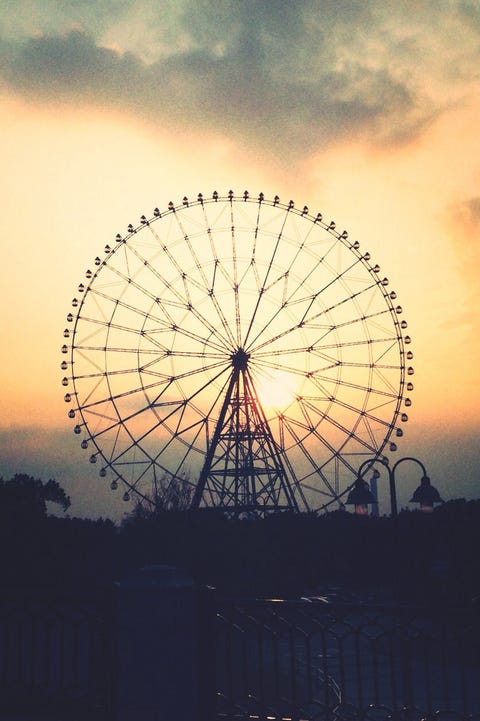 Sherry Wei / EyeEm
Getty Images
Find a Gorgeous View
Regardless of whether your town/city has a ferris wheel, observation deck, or other sky-high view, go and find a location that helps you see your area from a new perspective. That could be traveling a few miles out or even just going to a roof deck to help you look at things in a new way together.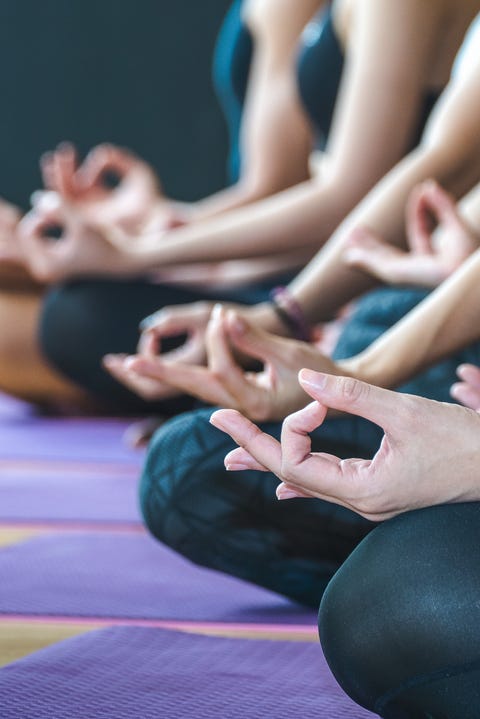 Sompong Rattanakunchon
Getty Images
Take a Meditation Class
I mean, if you're worried about what to say on your date, this is perfect, right?? Even if you've never done it before, taking beginner's meditation together will help you chill. Then you guys can go grab dinner and talk about how relaxed you both feel.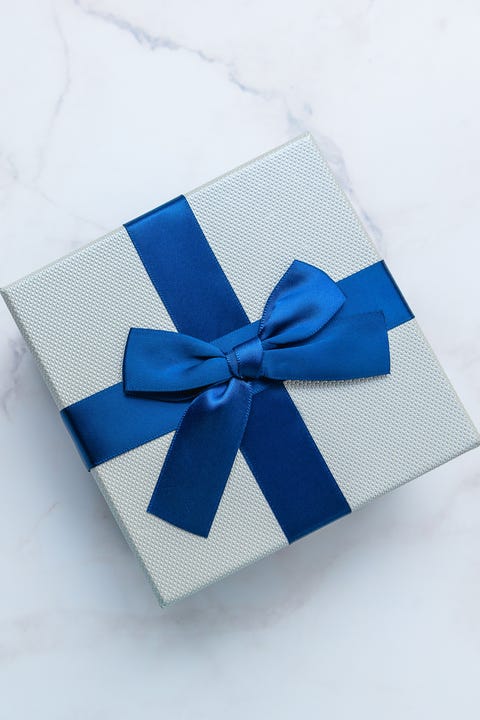 Mariia Kalinichenko / EyeEm
Getty Images
Get Each Other a Gift
Obviously you don't know each other well yet, so go to a store that sells knickknacks and see if you can get something small and inexpensive to make the other person laugh. Or just browse the oddities together and enjoy each other's company.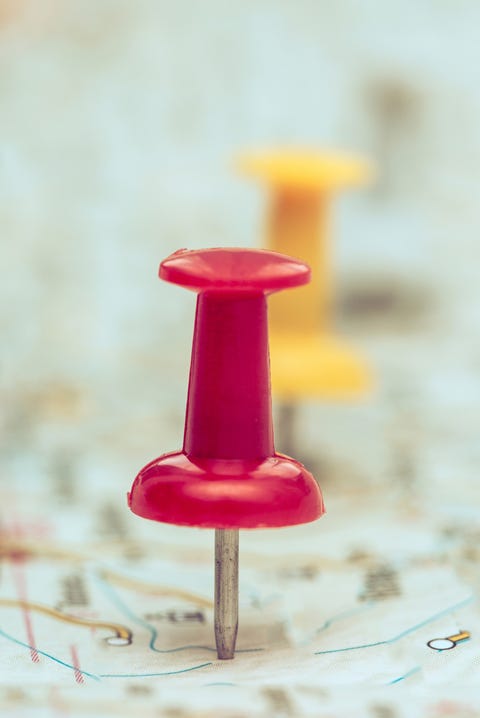 Share Your Favorite Spot
Is there a beautiful mural you love by your home? The perfect place to watch the sunset? That little hole-in-the-wall bakery with the best donuts? Take a walk and share the little details that you love about your area, and encourage the other person to do the same.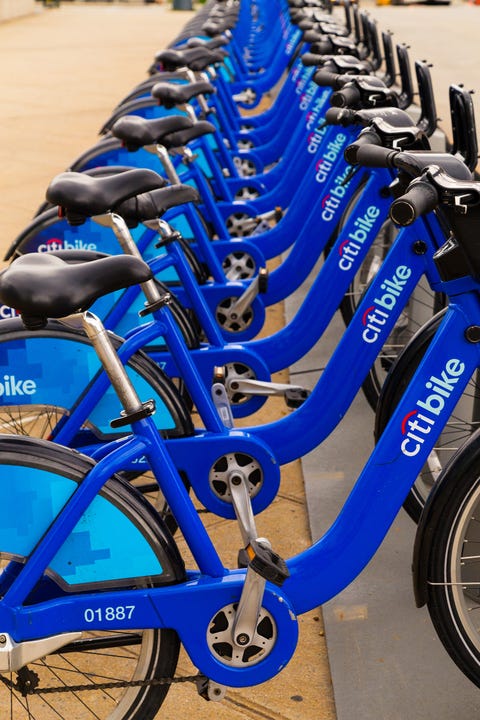 Ride Bikes
Get some fresh air and ride some bikes together. It's the perfect intro to part two of your date: a picnic in the park (keep reading)—where you can sit down, relax, and enjoy each other's company. And the food will be worth it, because you exercised!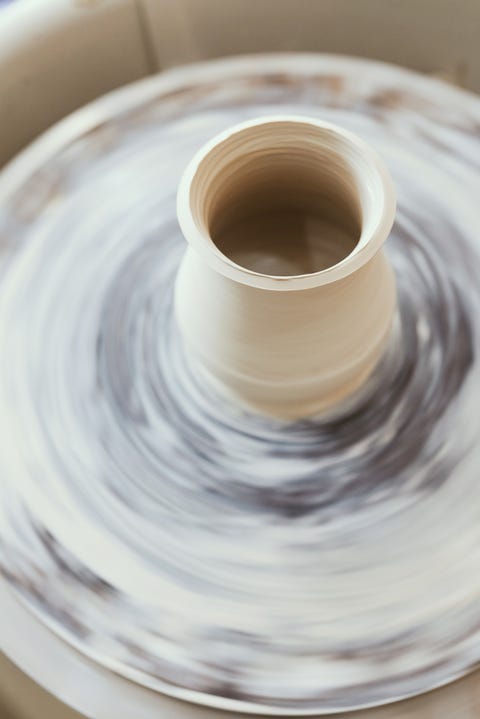 Find a Pottery Class
Get your hands dirty and make some art together—you can get to know each other while making a new addition for your home. So, even if the date is bad, you'll at least feel like your time wasn't wasted. And if the vase looks ridiculous but the date went well, you'll have a funny story!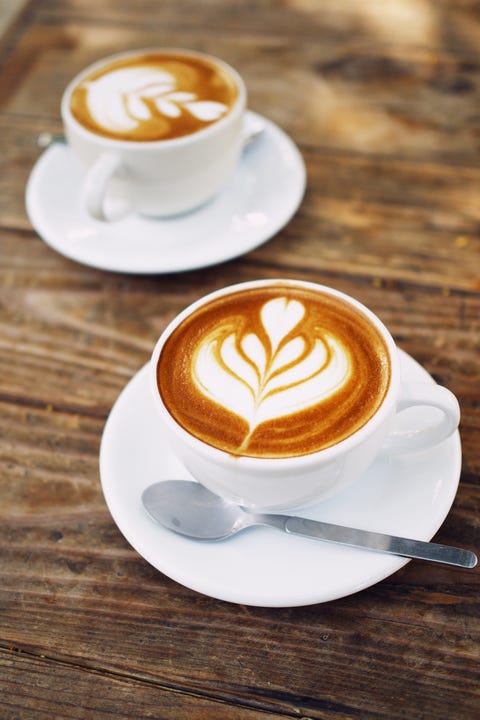 Explore a New Coffee Shop
"Grabbing coffee" doesn't have to be a boring first date. There are plenty of cute spots with amazing vibes to kick back and learn more about each other. Think: Places with yummy pastries, or gorgeous art and high ceilings. Plus, you'll find out what their drink order is—and that says everything you need to know about them.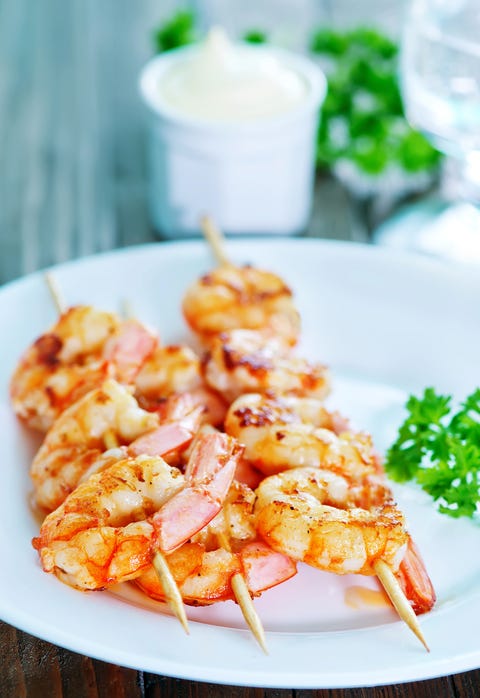 Restaurant Hop
If you're near one of their locations, Eataly is the perfect place to explore and eat some great food. If not, try and find some local food trucks to get a taste (or two or three) of what they enjoy. Instead of settling in and only experiencing one place, hopping around can make for some fun discussion.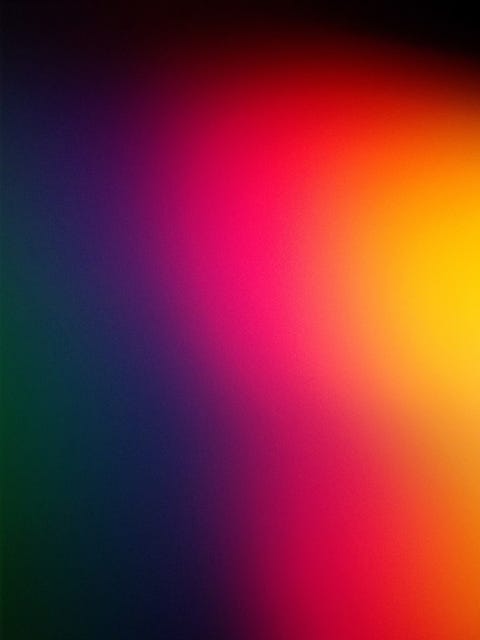 Get an Aura Reading
Good vibes ONLY. You can joke with them and say you're into horoscopes, but really you're there to find out if you're wasting your time (#priorities). Some people may not be into this, but if you turn it into a fun hangout it'll make the date way more memorable than dinner and a movie.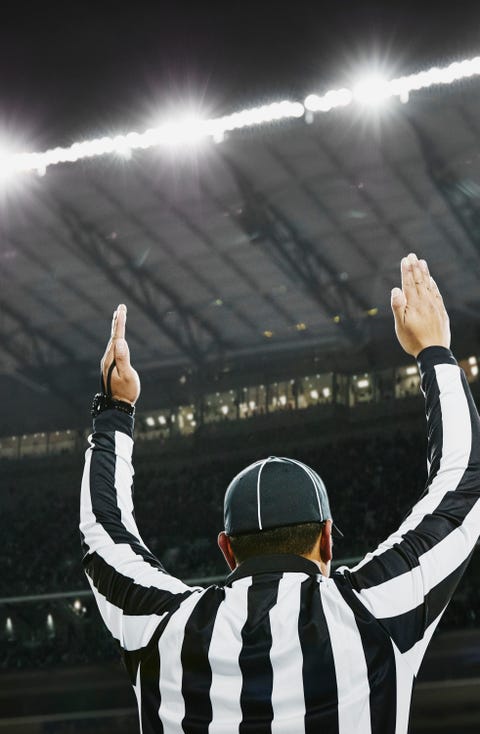 Cheer on a Sports Team
The adrenaline rush of watching your favorite sports team with someone else who maybe, possibly shares your fanaticism can be a quick and easy way to get to know each other. Load up on snacks and enjoy the game—even if you don't like the sport, it'll be on in the background if conversation lags, or you can ask the other person to tell you what they love about their team.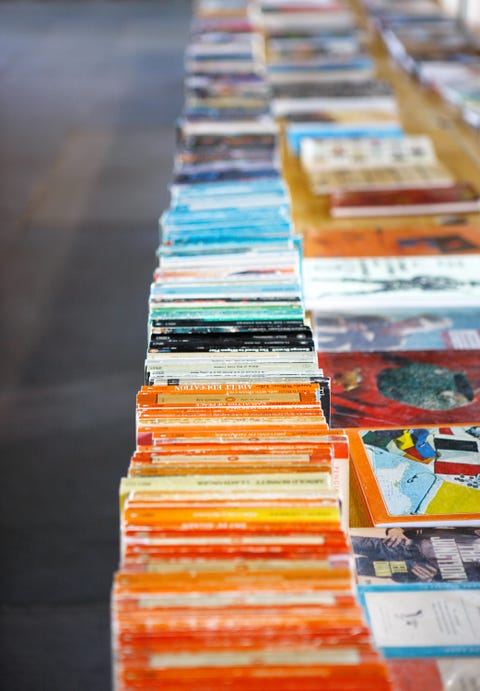 Peruse a Bookstore
When you're both book nerds, a day spent browsing your local bookstore is the ideal setup to get you bonding over your favorite titles. It also allows you to give each other suggestions on what to read next. Just making sure you're not getting too lost among the shelves that you're not paying attention to your date.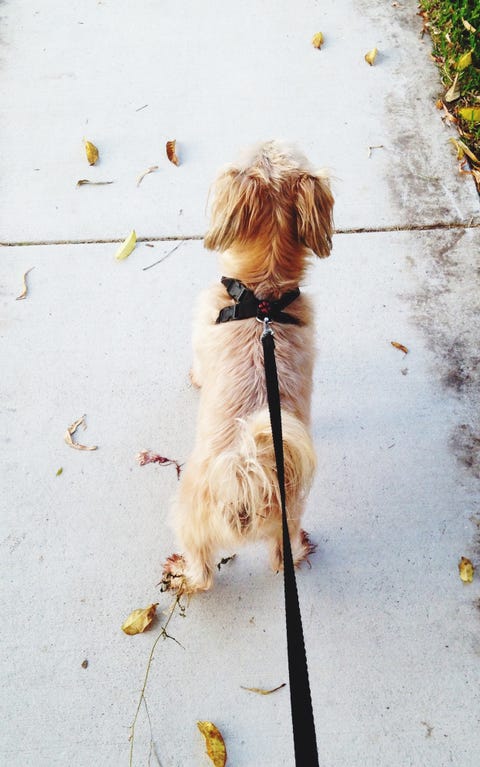 Walk a Dog Together
If one of you owns a pup, take them out to the nearest dog park to catch up and check out all other cute dogs. Note: It might be a mood killer if your dog's not super well-behaved, so just make sure you're prepared to handle any shenanigans that might occur once you get there. Alternative: Go and walk the dogs at your local shelter.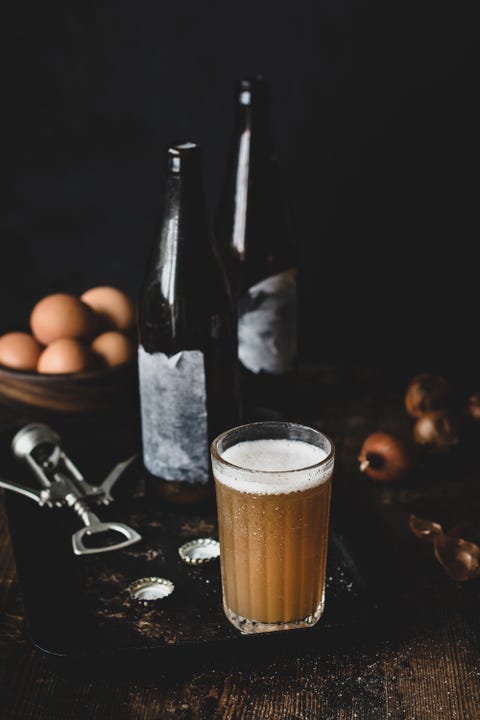 Go to a Brewery
One great all-seasons date for booze lovers is a brewery tour. You can sip on the latest IPAs and ciders while getting to know each other—it's a win-win. The same goes for a winery or cidery: Most places know that they key is a killer ambiance.
This content is created and maintained by a third party, and imported onto this page to help users provide their email addresses. You may be able to find more information about this and similar content at piano.io