The 8 Best Tinted Moisturizers, According to Makeup Artists and Editors
Bring on the glow.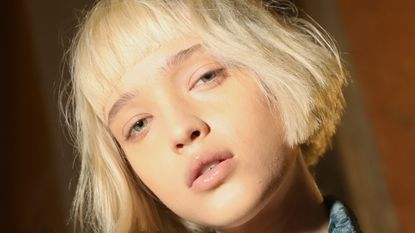 (Image credit: Getty)
Marie Claire Newsletter
Celebrity news, beauty, fashion advice, and fascinating features, delivered straight to your inbox!
Thank you for signing up to Marie Claire. You will receive a verification email shortly.
There was a problem. Please refresh the page and try again.
Tinted moisturizers fall into countless makeup categories—they're the foundation of the no-makeup makeup look, the pinnacle of the "clean girl aesthetic," and the secret to every glass/dolphin/jello skin trend you've ever seen. In short: The best tinted moisturizers are makeup bag necessities. They're as lightweight as they come, provide hydration and coverage in one, and make your skin look like the best, most even version of itself. Fingers are an appropriate applicator and it's virtually impossible to have a streaky finish.
If you've ever stepped into a Sephora, you've probably heard about the holy grail Laura Mercier tinted moisturizer. And while it's a cult favorite for a reason (the finish is *chef's kiss*), it's only one of many amazing tinted moisturizers in existence. Saie has a new-to-market formula that contains SPF, Rare Beauty is a go-to for glow, and Chantecaille's packs in a surprising amount of coverage. The category's lines have blurred, so some of the best are dubbed tinted sunscreens or skin tints, but so long as they pack inadequate hydration and subtle coverage, we'll give 'em a shoutout. To get the lowdown on all our must-have tinted moisturizers, read ahead.
What to Look For
Because tinted moisturizers are inherently less pigmented, you have a little more flexibility when it comes to finding your perfect color match. Still, as makeup artist Jennifer Fleming points out, "some brands offer limited color selections in tinted formulas." It's important to make sure the shade you select is well-suited for your complexion and works with your undertones.
While texture is largely personal preference, there are a few testing points you'll want to keep in mind. "Check if your tinted moisturizer feels light to the touch after it is applied," advises Fleming. "I tend to shy away from options that have a sticky or tacky feel upon application. Some newer formulas are infused with serums and other enhancers that can affect texture."
Sunscreen is a non-negotiable skincare product—and you can get a little extra dose of protection if you pick a moisturizer with SPF. "I always try to see if my tinted moisturizer has an SPF in it to keep me protected during the summer," says makeup artist Dani Parkes.
The Best Tinted Moisturizers
The Best Tinted Moisturizer Overall
Laura Mercier Tinted Moisturizer Natural Skin Perfector
"My favorite tinted moisturizer is the OG," says Fleming. "This product is the trifecta of sheer coverage, sun protection, and dewy radiance." It's a moisturizer at its core and promises a full 24 hours of hydration by leveraging the nourishing effects of macadamia seed oil and kukui seed oil, as well as tamarind seed extract. It's available in a few iterations, including an oil-free and travel-sized option, so there's truly something for everyone.
Pros: Makeup artist-recommended; Contains sunscreen; Lightweight
Cons: Coverage disappears throughout the day
The Best Tinted Moisturizer With SPF
NARS Pure Radiant Tinted Moisturizer
"For glowy, summery, even skin, I love NARS' tinted moisturizer with SPF. It sits well on top of sunscreen, doesn't feel heavy on the skin, and provides all-over coverage that you can build on—I even wore two layers to a wedding rather than use foundation. This is one of those products that goes particularly well with a range of other products—primer, blush, eyebrow pencil, you name it, NARS' tinted moisturizer sits well with it—making it a staple in my makeup bag." — Jenny Hollander, Content Strategy Director
Pros: Contains SPF; Buildable
Cons: A little greasy
The Best Tinted Moisturizer for Deep Skin Tones
Ami Colé Skin Enhancing Tinted Moisturizer
"Ami Colé's Skin Enhancing Tinted Moisturizer is currently on my faves list for the richness of its pigment. Although it has a limited shade range with only six colors, it is a fantastic option for medium to deep skin tones," says Fleming. The formula, which has buildable coverage and can give you anywhere from light to medium coverage, contains a slew of ingredients designed to hydrate, protect against environmental damage, and clam irritation.
Pros: Buildable coverage; Good pigment payoff; Makeup artist-recommended
Cons: Limited shade range
The Best Makeup Artist-Recommended Tinted Moisturizer
Glossier Perfecting Skin Tint
"For something super lightweight, I like to use the tinted moisturizer from Glossier. It semi-covers imperfections, but leaves my skin feeling dewy and light. I like to apply this product with my fingers, moisturizing it into my skin. It makes my skin look more alive. It also shows a glow from your natural skin leaving your skin looking perfect for summer." — Dani Parkes, Makeup Artist
Pros: Very lightweight and glowy, Makeup artist-approved
Cons: Some report pilling; Minimal coverage
The Best Tinted Moisturizer With a Dewy Finish
Saie Slip Tint Dewy Tinted Moisturizer SPF 35 Sunscreen
Saie's whole vibe is easy, breezy—so it's no surprise that their tinted moisturizer follows suit. It's a pocket-friendly bottle that requires no shaking, fussing, or blending. Just squeeze a little onto your hands or face, rub it in with your fingers, and you'll have a slightly elevated version of your complexion. The finish is *extremely* glowy and dewy, deeply hydrating (thank you, hyaluronic acid), and actually works to brighten your skin tone over time. It's truly as much skincare as it is makeup.
Pros: Glowy finish; Travel-friendly; Easy to apply
Cons: Can feel a little thick
The Best TikTok-Viral Tinted Moisturizer
Rare Beauty Positive Light Tinted Moisturizer Broad Spectrum SPF 20 Sunscreen
If a multi-purpose product is what you're after, Rare Beauty has you covered on all accounts. On a skincare front, this single tube can be your moisturizer and your SPF. From a makeup standpoint, you'll reap the benefits of a blurring primer, tinted coverage, and glowy highlighter. It has a very smooth texture that's completely finger-friendly—no matter how chaotically you massage the product into your skin, you'll be left with a smooth, streak-free finish.
Pros: Smooth application; Contains sunscreen; Blurring and brightening
Cons: Can turn patchy throughout the day
The Best Tinted Moisturizer for Coverage
Chantecaille Just Skin Tinted Moisturizer
I like more coverage than a tinted moisturizer typically offers, but you won't catch me wearing foundation in the summer heat. Enter this Chantecaille tinted moisturizer, which is my personal everyday go-to. It feels completely weightless on my skin, but actually provides a decent amount of coverage, evening out my discoloration and brightening my overall tone. It's truly buildable, so I always find myself laying a little extra under my eyes to conceal my dark circles.
Pros: Great coverage; Antioxidant protection; Contains sunscreen
Cons: Expensive
The Best Plumping Tinted Moisturizer
Armani Beauty Neo Nude Tinted Moisturizer
If your skin runs on the drier side, this is the tinted moisturizer for you. Packed with both hyaluronic acid and glycerin, it's extremely hydrating and *very* glowy, so even the driest skin will look supple, soft, and dewy. If you run on the normal or oily side, you might want to use a beauty blender to soak up a bit of the wet texture. As for the coverage? It's genuinely buildable—you just have to be prepared to layer.
Pros: Deeply hydrating; Plumping finish
Cons: Can feel a little wet on the skin
Meet the Experts
Texas-bred, Jennifer Fleming's passion for makeup began with the red painted lips of her family's matriarchs, igniting an appreciation for the power and ability of makeup to enhance and transform. Years later in a packed Mustang, she made the leap to the lights of New York City. Working backstage assisting on fashion shows, photo shoots, and celebrity red carpet helped inform her foundation for makeup. She found her niche in advertising and men's grooming for several brands including Maybelline Chase, and the National Basketball Association. Fifteen years later and her timeless approach to glamour is defined by clean refined skin, while enhancing her client's natural beauty. Today, she continues to draw inspiration from art, travel, nature, and history- while being inspired by current digital beauty trends. Jennifer currently splits her time between New York and Paris; struggling to learn French and cosplaying as a chef.
Self-taught makeup artist Dani Parkes, also known as Faces by Danii, started doing makeup at the age of 8. At 18 years old she moved to New York knowing no one and started to build her network. Dani is passionate about all things makeup. Her goal is to highlight and extenuate the natural features on one's face, rather than completely changing the way they look. She creates new ideas and draws inspiration from a lot of artists based in the UK and Europe. Their effortless glam and technique is what has shaped Dani's makeup style. She continues to grow as an artist and hopes to continue to build her network of clients. Dani has glammed up some of your favorite influencers and celebrities including Natalie Noel, Lea Michelle, Emily Lind, and Lauren Wolfe.
Celebrity news, beauty, fashion advice, and fascinating features, delivered straight to your inbox!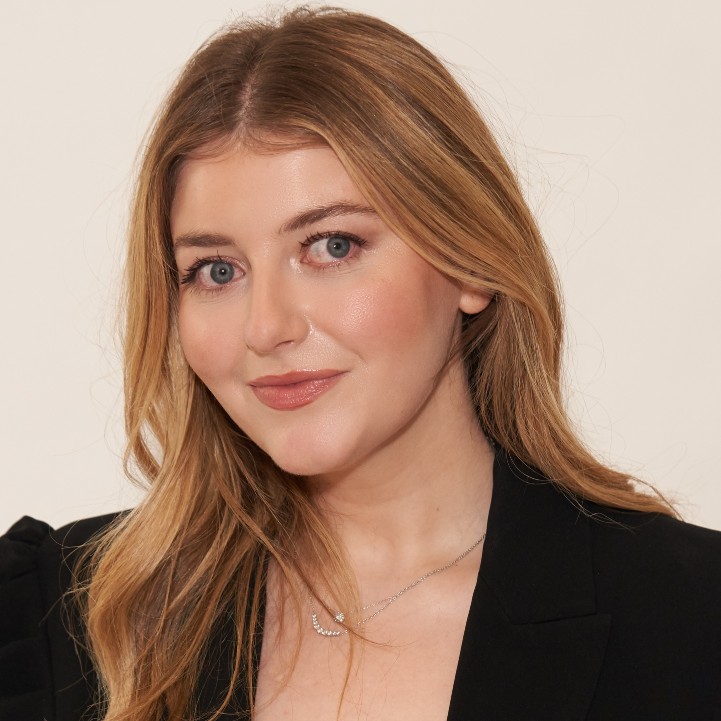 Samantha Holender is the Beauty Editor at Marie Claire, where she reports on the best new launches, dives into the science behind skincare, and keeps up with the latest trends in the beauty space. She has previously written for Us Weekly, Popsugar, Makeup.com, Skincare.com, and Philadelphia Wedding. Follow her on Instagram @samholender.