The 20 Winter Perfumes Beauty Editors Swear By
"For cold days where everything feels bleak, I reach for this scent."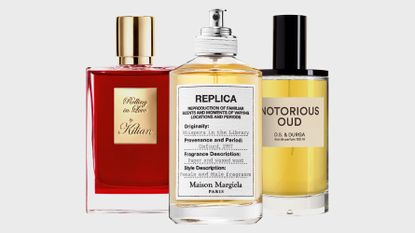 (Image credit: Courtesy)
My biggest beauty pet peeve? Smelling my own perfume on a stranger in the street. Nothing is more intimate than your smell, because it attaches itself to memories in a way no other sense can. Honestly, one sniff of your ex's signature scent at a bar can have you tipsy-texting them faster than you can say "toxic." In fact, I'd rather wear no perfume at all than spritz someone else's signature—it's too personal, like borrowing underwear.
That's why I, like the rest of my beauty editor friends, are constantly searching for scents that speak to our personalities; remain elusive enough that the chance of catching a stranger channeling our vibe on the subway platform is low, low, low; and make sense for the season. When it comes to the best winter fragrances and the best winter perfumes, we lean towards crispy scents and deep florals for a more luxe scent profile. Here, our current roster.