11 Natural Skin Care Products That Are Already in Your Fridge
Your kitchen = your new Sephora.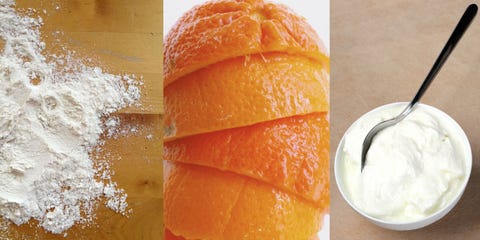 It's time to toss the face toner with ingredients that you can't pronounce and go all natural this season. We spoke with expert Alexis Wolfer, founder of the popular natural beauty website, The Beauty Bean, about how champagne, yogurt, and even coffee grounds can do wonders for the skin. Take a look at Alexis' top food-inspired beauty treatments that are guaranteed to leave you feeling fresh-faced and your regimen chemical free.
1
For That Pesky Blemish...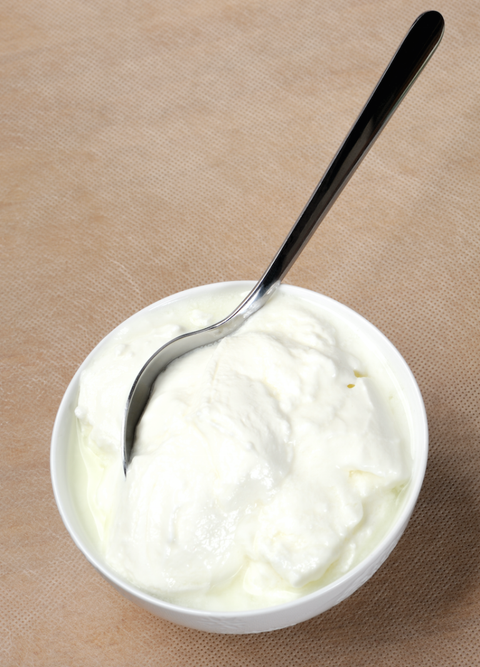 Try using: Greek Yogurt
"Apply a dab of full fat Greek yogurt to a blemish to reduce redness, balance bacteria, and loosen the clogged pore. The lactic acid gently loosens dead, dull skin cells while the fat hydrates. It's important to use full fat opposed to skim or nonfat to achieve these benefits."
2
For When Your Teeth Are Looking Yellow...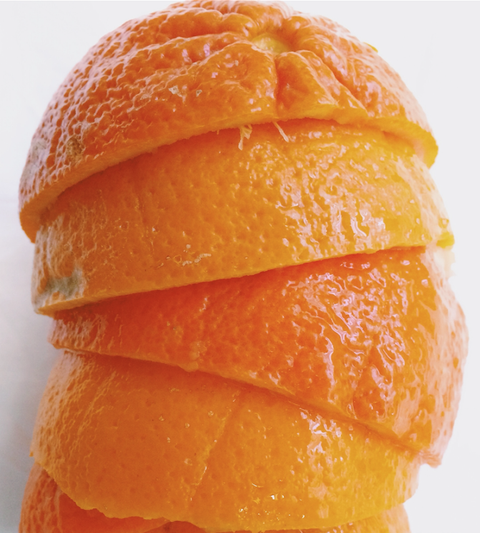 Try using: Orange Peels
"Gently scrub your teeth with an orange peel to naturally help whiten them. The citric acid will help to breakdown plaque and stains while the spongey peel helps scrub it away. Rinse well with water after but do not brush your teeth for at least one hour since the acids can weaken enamel, which you want to be careful not to scrub off."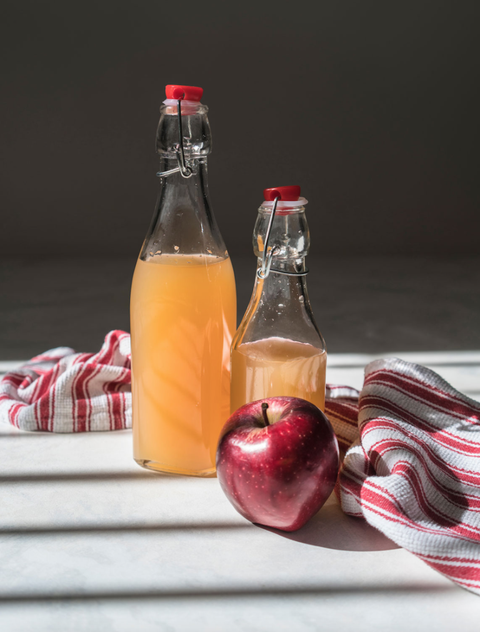 Try using: Apple Cider Vinegar
"It make your skin smell like salad dressing, but if your skin is acne prone, it's worth it! Apply with a cotton pad to clean skin and let it dry to help tighten pores and kill bacteria."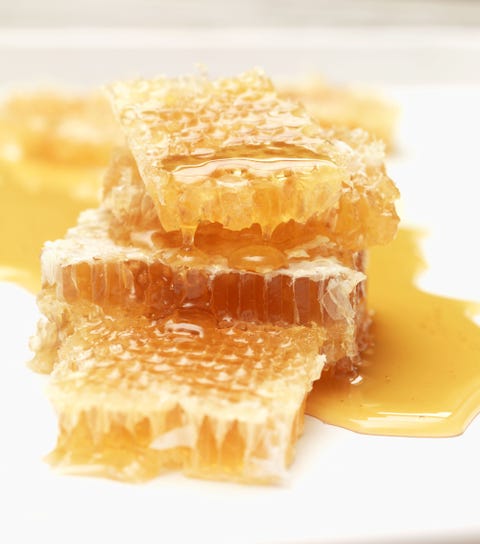 Try using: Raw Honey
"Add a drop of raw honey to your evening dose of moisturizer. It's a humectant—meaning it helps pull moisture deeper within your skin's cells—helping your favorite moisturizer work even better."
5
For A Natural Blush And Lipstain...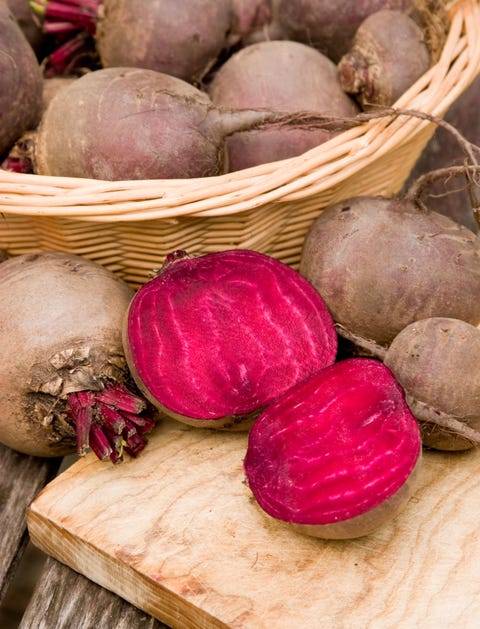 Try using: Beets
"Use a fresh beet as the perfect lip and cheek stain. Run a slice of freshly cut beet on the lips or cheek or dab coconut oil on a cotton swab then run the beet on the swab before applying."
6
For When Your Hair is Dull...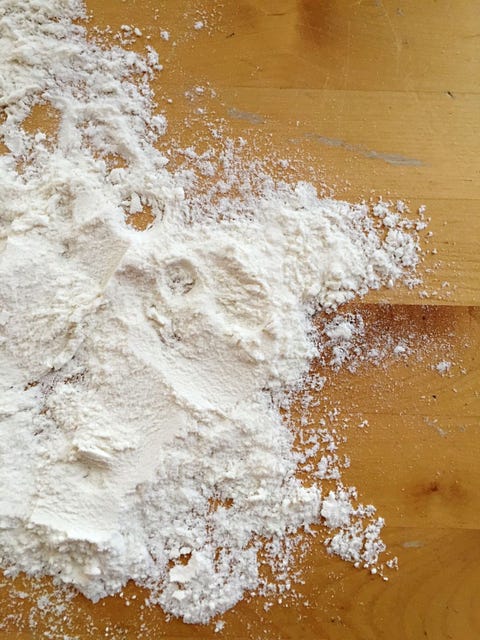 Try using: Baking Soda
"When your hair is looking dull and even a double shampoo isn't cutting through all the product residue, add a teaspoon to your next serving of shampoo to help break through product build up and reveal cleaner hair. But don't do this more than once a week!"
7
For Those Age Spots That Won't Go Away...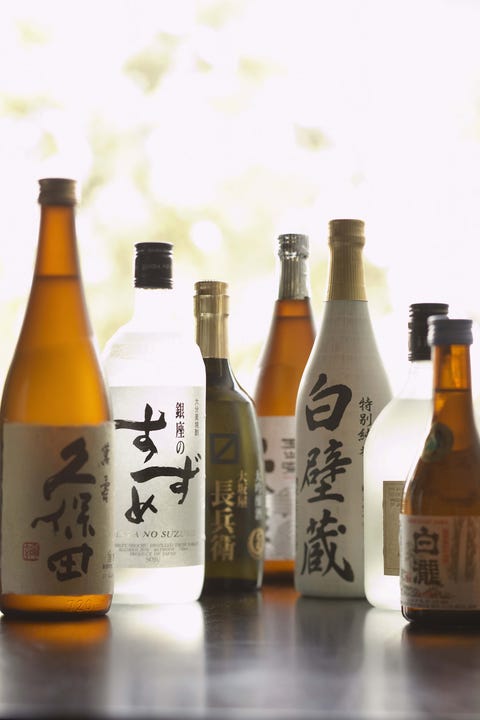 Try using: Sake
"Apply sake with a cotton swab to age spots. This will help fade dark spots. It is a secret of Geishas—the sake has properties that prevent the formation of melanin, the compound responsible for darkened skin."
8
For Cellulite That Won't Budge...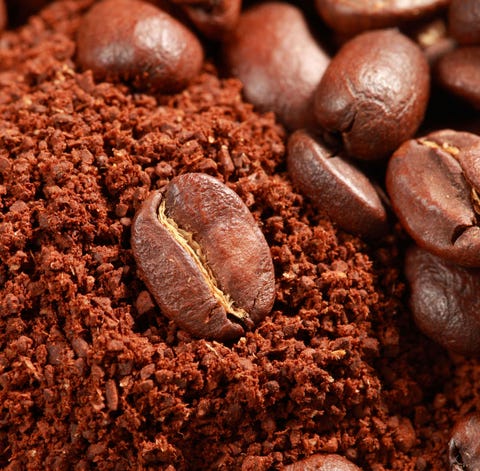 "Ismael Montero Verdu/E+"
Try using: Caffeinated Coffee Grounds
"Add cooled caffeinated coffee grounds to your body scrub for a cellulite-fighting exfoliant. Caffeine works by constricting blood vessels when applied topically, while also increasing circulation to your skin's surface—it's why you find it in de-puffing eye creams, too—both of which help to temporarily reduce the appearance of cellulite. Combined with an invigorating scrubbing motion for manual stimulation, this is the perfect way to scrub up before you strip down."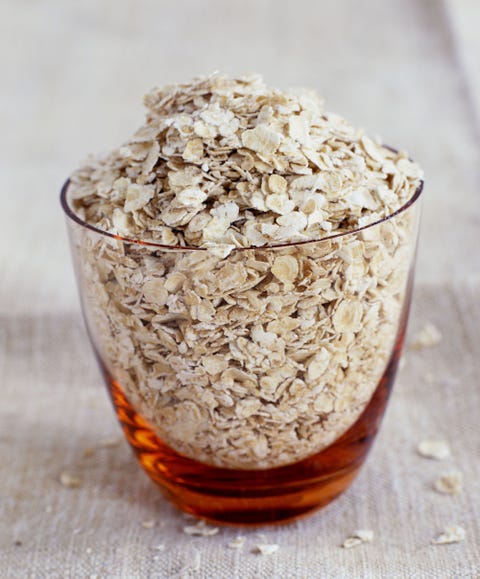 Try using: Oatmeal Facial Scrub
"Take store bought oats, grind them in a blender (keep the grounds larger for a more rigorous treatment) and then mix the grounds in with your regular facial cleanser immediately prior to use. Gently massage the mixture onto your face, avoiding the eye area, in small, circular motions before rinsing as usual. This is particularly great for people with sensitive skin."
10
For When Your Toner Can Strip Paint...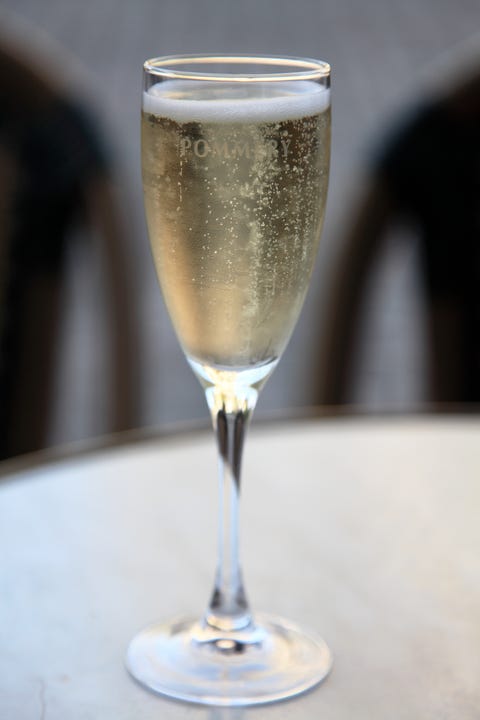 Try using: Champagne
"Champagne is packed with anti-aging grape seed extract making it an ideal anti-aging toner. It is high in antioxidants due to the grape seed extract, which has vitamins C and E. This helps in protecting the skin's vital collagen and elastin from environmental free radicals and oxidative stress."
11
For When Your Makeup Remover Just Won't Cut It...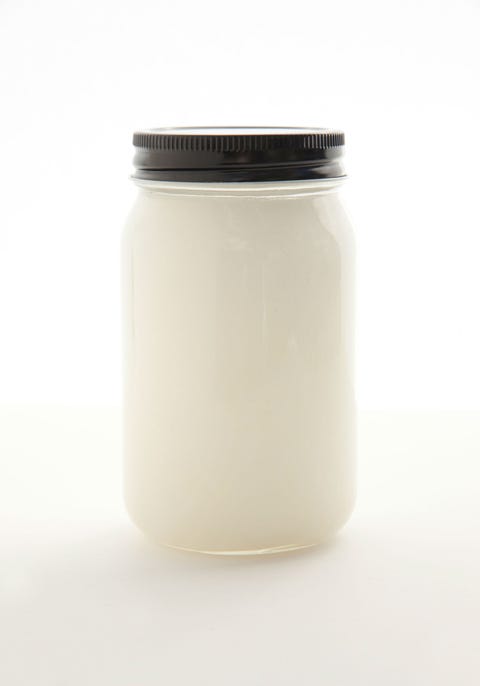 Try using: Coconut Oil
"Use coconut oil to remove stubborn eye makeup. It will instantly dissolve even the most waterproof formulas while gently exfoliating and moisturizing the delicate eye area. Use fingers to very gently massage eyes before using cotton pads to wipe to excess off. Pro tip: Try leaving some on overnight for even more magic to happen."
This content is created and maintained by a third party, and imported onto this page to help users provide their email addresses. You may be able to find more information about this and similar content at piano.io