Editors handpick every product that we feature. We may earn commission from the links on this page.
Find The Body Lotion Your Skin Has Been Craving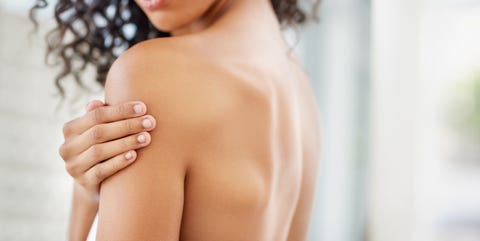 Ah, dry legs, the ultimate annoyance. While summer may have provided you with some relief, cold weather is rolling in, and with it comes those dry patches. Has winter has zapped your joy and left you with dry, flaky, itchy skin, not to mention a serotonin deficiency? Do you see yet another ingrown hair and vow to give up on everything? There's no better feeling than investing in lotions with rich formulas and watching your efforts pay off in the form of soft, glowing skin. Maybe your skin is struggling to make it through a long, harsh winter, or maybe you're looking for your new favorite year-round product to treat stretch marks, dull skin, or perpetual dryness. Whether you want a fragance-free product, an intensely perfumed lotion, a lightweight lotion, or an intense body balm, there is an option out there for you. Whatever you're hoping to achieve with your new favorite body lotion, you don't have to wait until the summer to feel good about your skin again.
This content is created and maintained by a third party, and imported onto this page to help users provide their email addresses. You may be able to find more information about this and similar content at piano.io