The 18 Best Natural Face Moisturizers to Leave You Glowing
Because what's good for the planet is good for your skin.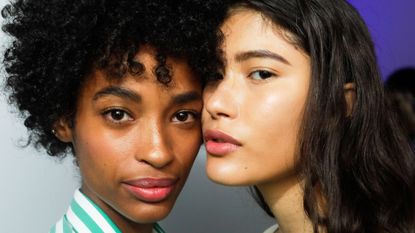 (Image credit: Getty/Victor VIRGILE)
Thankfully, it's become the norm for beauty brands (opens in new tab) to step it up when it comes to being kind to the environment. Recyclable materials are replacing plastic containers, and harmful chemicals are being tossed out to make room for ethically harvested botanicals. Skincare has come a long way, both in the natural and non-natural arena, but it seems like even skeptics are starting to realize that sometimes, natural and organic ingredients are just better. As more research and funding gets poured into the beauty space, the world is starting to notice how ingredients like algae, organic butters, and plant-derived oils (opens in new tab) work just as well as something created in a lab.
With fall upon us and winter around the corner, it's time to batten down the hatches and find a moisturizer that will get you through icy winds and below-freezing weather. The best natural moisturizers have you covered, whether you're looking for a product that's compatible with your oily skin or just looking to glow like the goddess you are. All the brands featured are environmentally conscious, ethically made, and created with products using only the best natural ingredients. Save your skin and save the earth, all in one go.
Tatjana Freund is a Beauty Commerce Writer, covering makeup, skincare, and haircare products and trends. She's a fan of vodka tonics and creepy Wikipedia pages.