Top 10 Tips for Healthy Summer Hair
For frizz-free beach days and glossy sunny highlights, top stylists reveal their 10 best thirst-quenching hair tips.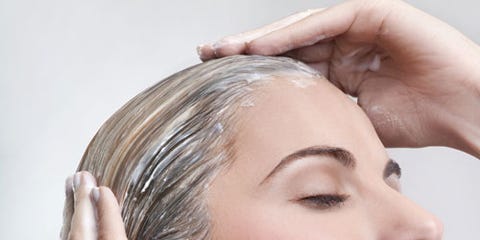 For frizz-free beach days and glossy sunny highlights, top stylists reveal their 10 best thirst-quenching hair tips.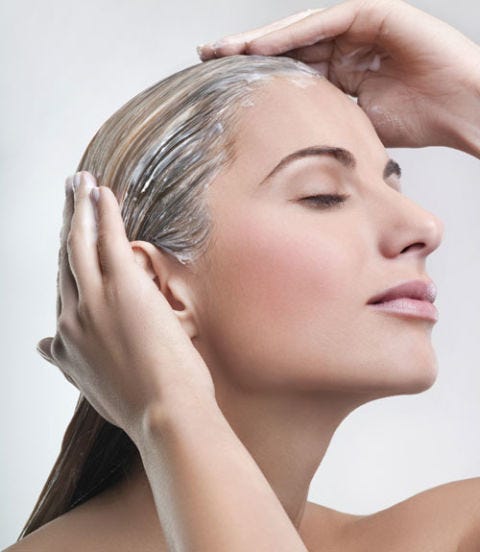 KEEP CONDITIONING
Just as your body needs water to survive, your hair must replenish its moisture to stay healthy. "Conditioner for hair is like water for the body: You're always going to need it," says hairstylist Lorraine Massey, founder of Devachan Salon in New York City. So if you're a dry-shampoo fan, add moisture, even if you're not washing. The time-saving formulas of dry shampoos are designed to soak up oil, leaving hair lackluster. To rehydrate without wetting, spritz a dry conditioner on thirsty ends every two days.
MC Recommends: Göt2B Rockin' It Dry Conditioner.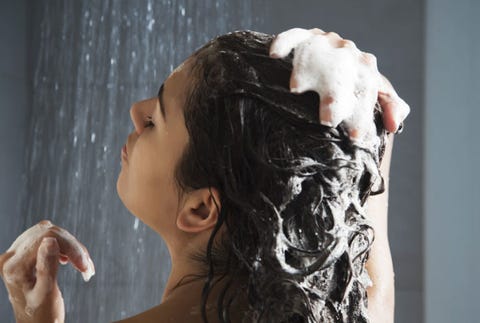 GO GENTLE
People are talking about sulfate-free shampoos, but even gentle surfactants (which create suds) can fade color and cause parched scalps and strands. "Lather removes moisture, but a cleansing conditioner contains essential oils that wash hair without stripping. This is what people used before the invention of shampoo," explains Wen founder Chaz Dean, whose latest formula, Summer Mango Coconut, contains antioxidant goji berries and matrixyl peptides to strengthen strands. "After three weeks of using a non-detergent shampoo, you'll see hair like you've never seen before," Massey promises.
MC Recommends: L'Oréal Paris EverCrème Cleansing Conditioner.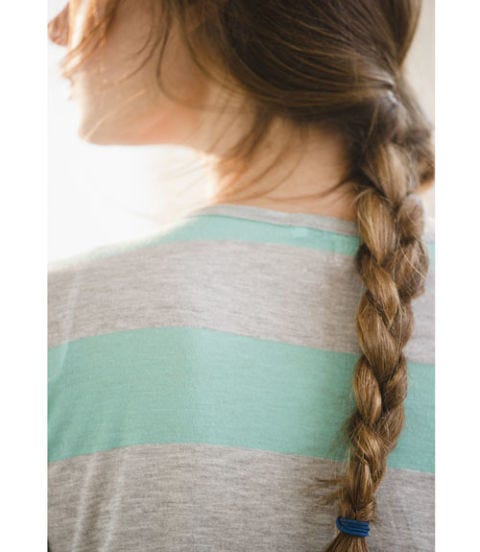 TAKE IT EASY
Give your hair a break from blowouts and embrace summer's casual braids, ponytails, and buns. "The best thing about the summertime is you can wear your hair natural and play with accessories," says Clear Scalp & Hair Therapy celeb stylist Jen Atkin of the Andy Lecompte Salon in L.A. "I love doing a low fishtail braid and adding a Jennifer Behr headband in lime green or coral." Even an undone style will still look chic if hair appears shiny and healthy, says Atkin, who recommends substituting your styling cream with a conditioner to smooth hair and hydrate.
MC Recommends: Clear Scalp & Hair Therapy Total Care Damage & Color Repair Nourishing Daily Conditioner.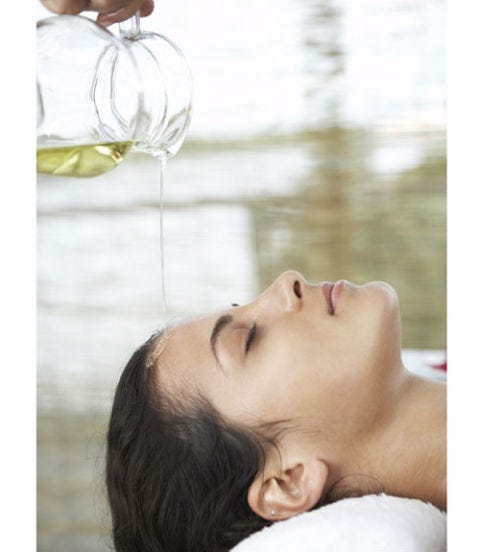 ADD ESSENTIAL OILS
To balance and rehydrate, oils work just as well on the face as they do on the hair. "I grew up in Hawaii, and we were always using coconut and macadamia-nut oils for homemade masks," Atkin recalls. "They don't contain silicone, so they're more like lotion for the hair and won't build up or weigh hair down. And avocado oil is a great holistic remedy for scalp sunburns." To fortify your conditioner or styling cream, mix in a drop of oil.
MC Recommends: Pureology Precious Oil.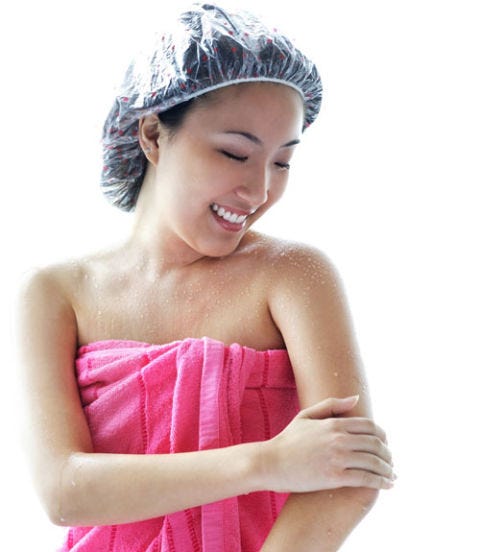 HIT THE GYM
Slathering hair with a moisturizing mask is a no-brainer before a day at the beach, but have you ever tried masking up before a workout? "If you're going to the gym, apply a mask or oil to your hair before pulling it back into a ponytail," instructs Atkin. "After your workout, put on a plastic cap and sit in the steam room." While your muscles are unwinding, your hair will get a salon-caliber conditioning treatment.
MC Recommends: Garnier Fructis Sleek & Shine Frizz Defeat Deep Treatment.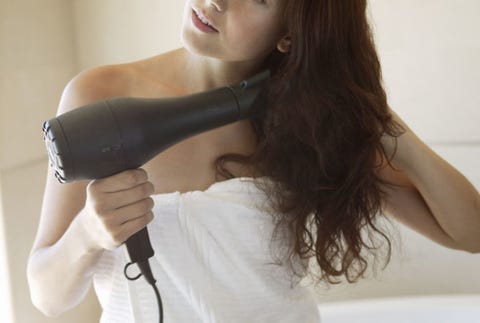 LOWER THE HEAT
The summertime is ideal for air-drying hair to reveal its natural texture, but if you must blowdry, make sure you're using a nozzle. "If you don't use a nozzle, there's no protection—the metal mechanism is right next to your hair," warns Dean, who can spot the damage immediately. "The hair looks broken down, frizzy, and thin because it's singed. Blowdry the hair on your arm. If it's burning your skin, it'll burn your hair."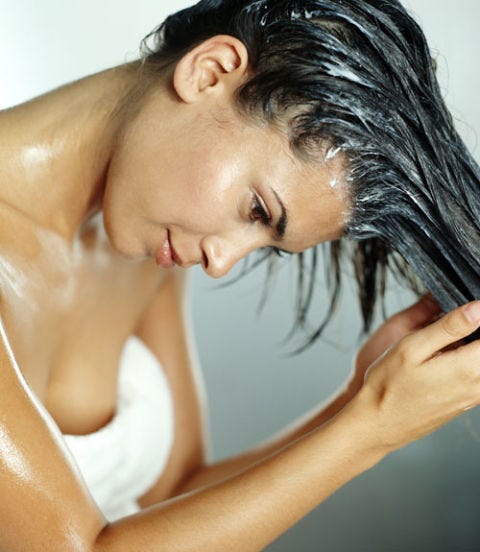 DRINK UP
Masks must penetrate the hair shaft in order to repair it. Beverly Hills hairstylist Yoshi Hagiwara has an ionic water that power-boosts any conditioning treatment you apply after. "My Magic Water was developed for Harajuku girls with bleached hair that's razor-cut, permed, and very damaged," he explains. "The hair shaft is supposed to be filled with minerals, vitamins, and protein. After a chemical treatment, hair gets dry and limp. Magic Water changes hair's pH to an alkaline 12 to open the cuticle so protein and moisturizers can penetrate. When you close the cuticle with heat, hair is shinier and stronger."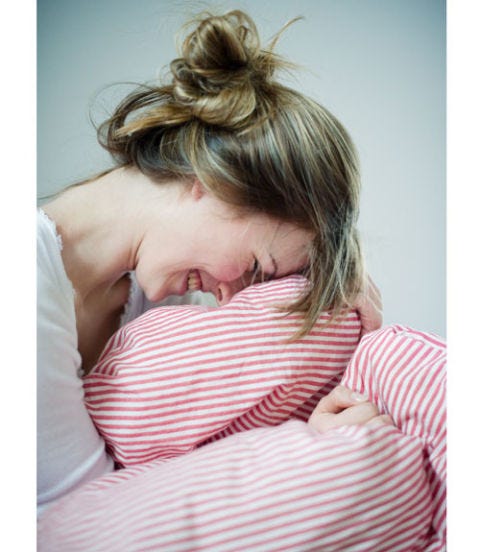 GET BETTER BEDHEAD
Knots can lead to splitting and breakage, which may explain why your hair seems to stop growing at a certain point. To avoid tangles and help each strand reach its full potential, Massey recommends tying up hair before bed: "Flop your hair forward and gather it as though it's a pineapple on top of your head. When we sleep, we roll around so much, but a nighttime updo puts your hair to rest."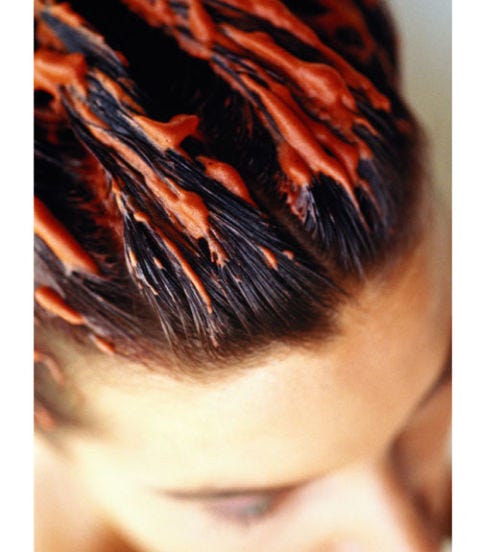 SEAL YOUR COLOR
Heat and sun oxidize hair color, making it look dry and fried. To seal in color and hydration, Ashley Javier, a New York City celebrity hairstylist, recommends keratin treatments. "They build a protein shield that makes hair easier to style—it's less fluffy, frizzy, and vulnerable to heat and oxidation."
MC Recommends: Suave Keratin Infusion Smooth & Shine Serum.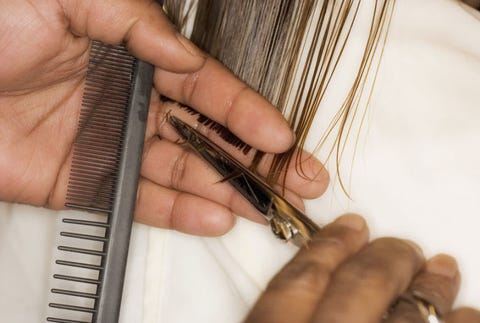 TRY DUSTING
Sometimes hair is so hopelessly dry and damaged, only scissors will help. "To grow out her hair before her wedding, Lauren Bush would come in every three weeks for a treatment. And after blowdrying her hair, I would 'dust' it," recalls Javier, referring to a technique where such a small amount of hair is trimmed that it floats through the air like dust. "It's like pruning a flower—you can do it yourself. Snipping the ends creates strength. Every three weeks may seem often, but you save an inch overall because you don't have to lop off long split ends."
This content is created and maintained by a third party, and imported onto this page to help users provide their email addresses. You may be able to find more information about this and similar content at piano.io