Insider Skin Secrets
Believe it or not, some women hear "OMG, your skin looks amazing!" all day long. Imitation being the best form of flattery, we asked four pros—who make complexion perfection their business—what they use at home.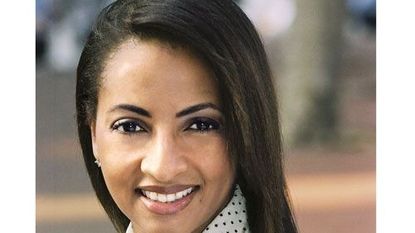 (Image credit: Courtesy of Subject)
THE PLASTIC SURGEON
DR. SHIRLEY MADHÈRE
Madhère, an NYC-based cosmetic surgeon, world traveler, and beauty-product junkie, finds her favorite buys on trips to India, London, and Paris, as well as her local Whole Foods.
CLEANSER: I pick up Boots Tea Tree & Witch Hazel Foaming Face Wash, $6, whenever I'm in London. It's a gentle cleanser that's perfect for both my oily T-zone and the dry periphery of my face.
MOISTURIZER: After cleansing, I mist alcohol-free SanRe Rosy Fresh Organic Revitalizing Facial Toner, $26, to restore moisture. Then I put on a multivitamin concentrate like (1) Lierac Mèsolift Serum, $60, and a sheer moisturizer, such as (2) Natura Bissè The Cure Sheer Cream, $160, mixed with (3) La Roche-Posay Anthelios SX Daily Moisturizer with sunscreen, $32. Most of these are water-based, so they don't feel heavy.
EXFOLIATOR: I alternate a clay mask and an apricot scrub that I got from an Ayurvedic doctor in India. The scrub is gentle, and the clay extracts impurities from the pores as it soothes the skin.
FACE-SAVER: When my skin feels dry, I apply (4) Acure Argan Oil 100% Certified Organic, $15, at night. And (5) Crème de la Mer, $150, is my repair cream. I bring sample-size jars on trips to use throughout long flights. Both of these help prevent water loss from the skin, yet they absorb rapidly and don't feel greasy. I warm a dollop of La Mer or a few drops of oil between my hands, then place them on my face and neck.
FACIAL: Every three to six months, I do a Vitaglow face treatment, which involves microinjections of hyaluronic acid, vitamins, and antioxidants in the face—it doesn't hurt, I promise. This French technique stimulates collagen production and increases circulation to make my skin glow.
THE FACIALIST
MAMIE MCDONALD
McDonald tends to some very famous faces (Beyoncé, Chloë Sevigny, Eva Mendes, and Jay-Z) in her NYC salon, and searches out the best natural products for her supersensitive skin.
CLEANSER: Because I battle rosacea and eczema, I avoid perfumes and chemicals, and I don't like to strip my skin. M'Lis is one of the best organic chemical-free skincare lines I've found. I use its gentle (1) Wash Herbal Cleanser, $26, as a face and body wash.
SERUM: I don't like anything heavy on my face, especially at night because I want my skin to breathe. I interchange three iS Clinical serums, depending on how my skin is feeling: (2) Pro-Heal, $135, to treat inflammation; Hydra-Cool with hyaluronic acid for dehydration, $90; and Active Serum, $128, with glycolic, kojic, lactic, and salicylic acids, to exfoliate and boost radiance.
FACE-SAVER: M'Lis Tissue Repair Cream, $34, is my emergency go-to. It has vitamins A and E, aloe, collagen, and allantoin—an anti-inflammatory—to heal and repair dry, chapped skin, eczema, and burns, and to help minimize scar formation.
MAKEUP: I don't usually wear much makeup, but I do like (3) Iman Skin Tone Evener BB Créme SPF 15, $20, because it acts as a light moisturizer and has a sheer tint.
DIET: I avoid spicy foods that trigger my rosacea, and eat raw fruits, vegetables, and berries, all wonderful sources of antioxidants that contribute to great skin. I even make masks with fresh berries and yogurt. I also drink plenty of water to detoxify and hydrate.
THE DERMATOLOGIST
DR. MISBAH KHAN
Khan, an NYC skin doctor, is cautious about caring for her hypersensitive complexion, and has discovered the most hydrating, healing (and simple) solutions for head-to-toe dry skin.
CLEANSER: I wash my face with Elure Advanced Facial Wash, $35—and lukewarm, not hot, water—morning and night. It's mild but takes off oil, dirt, perspiration, and makeup.
MOISTURIZER: I apply Guerlain Orchidée Impériale Cream, $430, on my face and neck when my skin is slightly damp. It seals in moisture, but it's not heavy. I use CeraVe Moisturizing Cream, $15, on my body post-shower, and the hydration lasts for at least 24 hours. It's been a life-changer for me.
TREATMENT: For antiaging, I layer a prescription retinoid over my night cream once or twice a week. The retinoid penetrates through, but it's much less irritating on my skin.
EXFOLIATOR: My sensitive skin doesn't tolerate chemical exfoliation well. Once a week I use Clarisonic Refining Skin Polish, $25, with the (1) Aria brush, $199, which is gentle but leaves my skin radiant.
SUNSCREEN: I like Elta MD UV Physical Broad-Spectrum SPF 41 tinted sunscreen, $27, because it's hypoallergenic and paraben-free, and the universal shade matches my skin tone. If I'm going to be outdoors a lot, I use (2) SkinCeuticals Physical Fusion UV Defense SPF 50, $32.
FACE-SAVER: On days that I have a television appearance or a special event, I put on (3) Guerlain OrchidÉe ImpÉriale Mask, $365. It adds a lot of hydration and glow to my skin.
LIP CARE: Instead of lip balm, I apply CeraVe Renewing SA Cream, $23, which has salicylic acid, at night to moisturize and smooth my lips.
HYDRATION: I do anything I can to maintain hydration, which helps prevent my skin from drying out and keeps eczema at bay. I have a humidifier in my bedroom and keep it running all year round. I even take a small Air-O-Swiss Travel Humidifier, $40, on the road.
TREATMENT: I do low-level Fraxel, about $1,200, on my face and neck every four to six weeks. It stimulates collagen production, reduces fine lines and brown spots, and makes my complexion glow with no downtime.
THE PRODUCT DEVELOPER
MELISSA GREEN HEWITT
Former beauty editor Hewitt, based in NYC, creates fragrances and cosmetics for Anthropologie and has a passion for organic skincare. She's also perfected a customized regimen for her sensitive oily skin and rosacea.
CLEANSER: I use Cetaphil, $8, each morning—I've used a lot of fancy cleansers, but this is the best I've found for sensitive skin. I don't wash with soap and water at night, and this has revolutionized my complexion by not drying it out. Instead, I use Neutrogena Wipes, $8, to remove dirt, oil, and makeup.
EYE CARE: Instead of applying eye cream during the day, I use (1) Olay Total Effects Line & Dark Circle Minimizing Brush, $19, a hydrating liquid concealer. At night, I put organic Earth Tu Face Eye Repair Serum, $48, under my eyes, above my brows, and even on my laugh lines.
MAKEUP: Olay Total Effects CC Cream, $22, is the perfect blend of moisturizer, dark-spot minimizing ingredients, and a touch of color to even out my skin tone. To cover any redness around my nose and cheeks, I dust on (2) BareMinerals SPF 20 Concealer powder, $18.
FACE-SAVERS: The papaya enzymes in Lucas' PaPaw Ointment, $12, break down flaky dead skin and make it smooth and soft. I put it on my lips nightly. I also swear by Thursday Plantation Tea Tree Oil, $12, to treat the occasional pimple. Apply at night and the blemish is gone in the morning.
SERUM: Night cream suffocates my skin and makes me break out. Instead, I slather on Lift Lab Lift & Repair Treatment Serum, $145, which is hydrating but not greasy. It's ridiculously expensive but worth it.
EXFOLIATOR: Once or twice a week, I use the (3) Tata Harper Resurfacing Mask, $55, which has anti-inflammatory pink clay and white willow bark extract and exfoliating pomegranate enzymes. I put it on in the shower and let the steam activate the enzymes.
THE MAKEUP ARTIST
MYLAH MORALES
Being on tour with Rihanna for more than a year can really do a number on the skin (and everything else!), so L.A.-based Morales, who also works with Shakira and Miranda Lambert, babies her face whenever she can.
CLEANSER: I use (1) Erno Laszlo Hydraphel Skin Supplement hydrating toner, $45, in the morning instead of soap and water. Often this is all I use to remove my makeup because it doesn't strip my skin.
FACE-SAVER: I put on Erno Laszlo Phormula 3-9 Repair Balm, $245, morning and night. This saved my skin on Rihanna's 777 tour, when we were traveling nonstop.
MASK: I don't have time to get a facial when I'm on tour, so I pack (2) Koh Gen Do Macro Vintage Essence Masks, $110, to rejuvenate my skin. I'll leave one on for 30 minutes. I also bring along the Bliss Triple Oxygen Instant Energizing Mask, $52, which brightens and makes me look rested in 15 minutes.
BOOSTER: I carry Caudalíe Beauty Elixer mist, $46, with me everywhere, even on planes. It refreshes my skin when it's feeling sluggish and tired.
MAKEUP: I use Giorgio Armani Luminous Silk Foundation, $60, on my clients and on myself. It's lightweight but gives flawless coverage. I also apply (3) Guerlain Terracotta Bronzing Powder, $50, with a fluffy brush to luminize.
HYDRATION: I drink a lot of coconut water, green tea, and fresh-pressed juices to keep me energized. Anything nutritious that you put in your body contributes to having great skin.
Celebrity news, beauty, fashion advice, and fascinating features, delivered straight to your inbox!