Behold! A Natural Beauty Routine That Actually Works
Check out these fab products that really are natural (not pseudo-natural).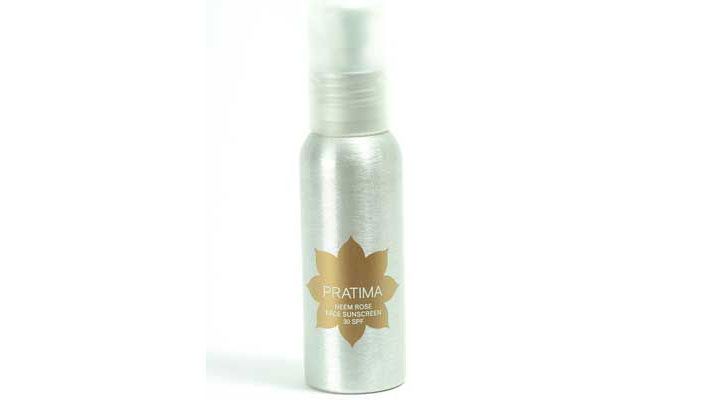 (Image credit: Pratima)
In the past I've tried all-natural beauty routines with disastrous results. I'm talking itchiness and little tiny pimples all over my face. Recently I was chatting with Deborah Burnes, creator of the natural skincare company Sumbody (opens in new tab), and explained my woes. Long story short, she told me that the "natural" products I had previously tried were probably fakers — meaning they were claiming to be natural but probably still had some weird chemicals lurking within. The combo of part natural oils and part synthetic chemicals created a pore-clogging, skin-irritating film on my face. Fear!
Inspired by Deborah, and armed with her book, Look Great, Live Green, for reference, I launched into a new all-natural beauty routine, but this time I eagle-eyed every label to make sure it was actually natural. So am I pleased with my new regimen? Let's just put it this way: By day three, people were already commenting on how my skin was glowing, I haven't had any trouble with zits (at least no more than usual during a sticky heat wave), and overall I think my skin looks plumper and less blotchy. Success!
In case you want to venture down the all-natural skincare road, here's what I'm currently using:
Sumbody Deep Sea Face Mask (opens in new tab) — Reaches in your pores and pulls the crud right out.
John Masters Organics Bearberry Oily Skin Balancing Face Wash (opens in new tab)
Naturopathica Lavender Honey Balancing Mist (opens in new tab)
Intelligent Nutrients Certified Organic Anti-Aging Serum (opens in new tab) — Yes, it's a bottle of pure oil, but I swear it won't leave your face greasy and it makes skin seriously glow. I use it at night and apply one pump while my face is still damp from the mist.
Pratima Neem Rose Face Sunscreen SPF 30 (opens in new tab) — I don't know how they did it, but somehow this daily sunscreen with an impressively high 18.6% zinc oxide doesn't leave a white mask on your face AT ALL.
100% Pure Organic Coffee Bean Caffeine Eye Cream (opens in new tab)
Lavanila Pure Vanilla Healthy Lip Butter SPF 15 (opens in new tab)
Do you have any fave natural products? I wanna hear about them!