13 Tinted Moisturizers for a Dewy, Fresh-Faced Glow
A lazy-girl essential.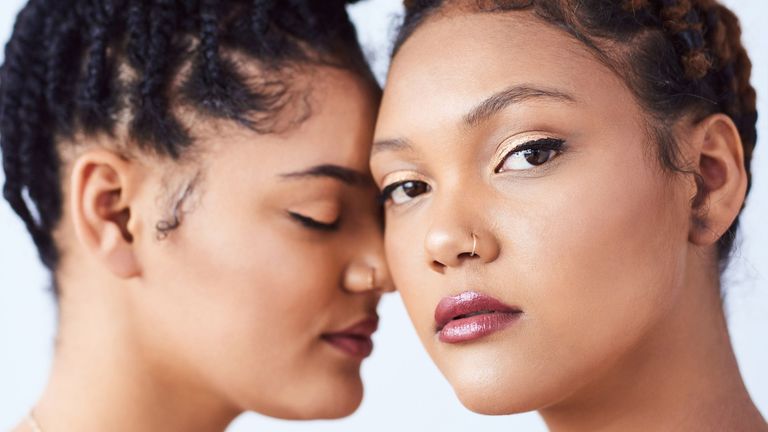 (Image credit: Getty Images/People Images)
By Tatjana Freund , Taylore Glynn published
Let's be honest: We all want perfect-looking skin. But even the most diligent skincare fanatic will find that skin sometimes just refuses to cooperate. Though effective, foundations can be too full-coverage, cause breakouts, or just feel like a lot when you're just sitting at home in sweatpants, taking selfies. (Please tell me that's not just me. Right? It's not.) And when our skin is suffering a little—dry, itchy, oily, or otherwise not feeling its best—you don't want to suffocate it in a layer of thick foundation. Instead, you want to treat it while also looking your best. Which is where where tinted moisturizers come in.
What are tinted moisturizers good for?
Tinted moisturizers were invented to give us all smooth, even skin without feeling cakey or overdone. As makeup technology continues to advance, brands are incorporating some exciting skincare benefits into these products. Nowadays, tinted moisturizers often combine all the best of makeup, skincare, and sunscreen into one convenient product. For every need and preference, there's a tinted moisturizer calling out for you. Want to hide new wrinkles? We got you. Just want a little pick-me-up? We have that. You want a super dewy finish to help with dry patches? Just scroll down and see. The best of the best has been collected, so you can get back to taking selfies in your pajamas to show off your perfect skin.
Tatjana Freund is a Beauty Commerce Writer, covering makeup, skincare, and haircare products and trends. She's a fan of vodka tonics and creepy Wikipedia pages.