The Erno Laszlo Experience
Take a peek into Erno Laszlo's membership-only spa and the best of its hand-picked beauty secrets.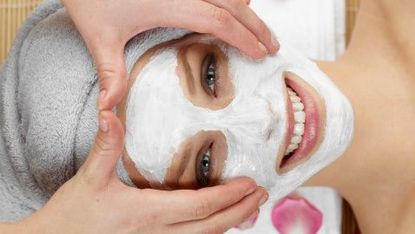 (Image credit: Brand X Pictures/Getty Images)
This past weekend, I was treated to a facial at Erno Laszlo and had to share my amazing experience. For those of you unfamiliar, the spa is full of history. Erno Laszlo opened The Institute of Scientific Cosmetology (opens in new tab) in the late 1930s and it quickly became known as the "House of Beauty" serving the likes of Marilyn Monroe, Grace Kelly and Jackie Kenned—basically the "who's who" of royalty, society and Hollywood.
After a 40-year absence, the institute re-opened its doors in a gorgeous Soho location. The spa is membership only, which allows members a consistent and customized skin maintenance program. The spa also features a new youth asset management program called Sequential Skin Rejuvenation, which works to ensure your skin stays as youthful as possible.
Since every facial is customized to individual needs and concerns, my facial started with a comprehensive skin analysis and consultation, followed by microdermabrasion and a variety of Erno's world renowned Super Serums. My facial specialist even gave me a serum to take home to maintain the regimen between treatments. If you want to share the experience, Net-a-Porter (opens in new tab) sells a variety of Erno Laszio products. Check out my favorites below!
Phelityl Pre-Cleansing Oil (opens in new tab)
This vitamin-enriched formula works by removing all traces of makeup and penetrates deep into your pores to dissolve impurities before traditional cleansing.
Phormula 3-9 Repair Cream (opens in new tab)
For use after moisturizer, this nourishing formula is rich in anti-inflammatory and antioxidant properties to promote younger-looking and radiant skin. The Indonesian Nyamplung Oil can even actagainst DNA damage caused by sun exposure.
Hydra-Therapy Skin Vitality Mask (opens in new tab)
The famous, cult classic. This mask works by hydrating and soothing skin to reduce the appearance of fine lines and wrinkles. Great after sun exposure, stressful week or long travel.