Matthew McConaughey's 4-Year-Old Daughter Smizes in Dolce & Gabbana
She's got some serious model 'tude.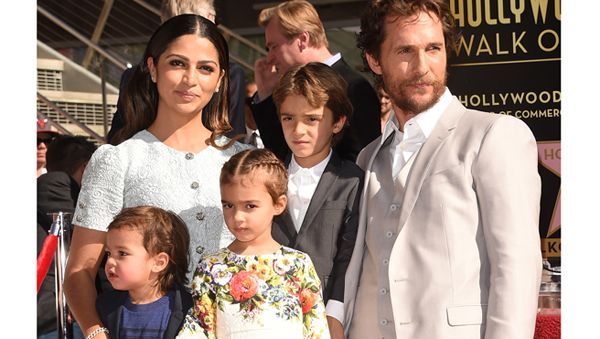 (Image credit: Archives)
Alright, alright, alright—Matthew McConaughey may moonlight as the debonair face of Dolce & Gabbana, but his pint-sized daughter might be challenging his game. The actor's adorable (not to mention gorgeous) family joined him as he was honored yesterday with a star on the Hollywood Walk of Fame, all clad in clothes by the label—but it was arguably 4 1/2-year-old Vida who stole the show, thanks to a little bit of modeling 'tude.
Here, we (very) loosely caption the best snaps of the occasion.
"Oh, I'm sorry—I wasn't aware that there were going to be group shots."
"Well, I'm looking at the call sheet and I'm not happy. Get my agent on the phone."
"How this for 'Blue Steel?'"
"Am I the only person in this family who knows how to actually pose?"
"Psst...who are we actually here for again?"
And finally, "HellooOOOO":
Via