25 Reasons Jennifer Lawrence Is Your Spirit Animal
#12: Pizza.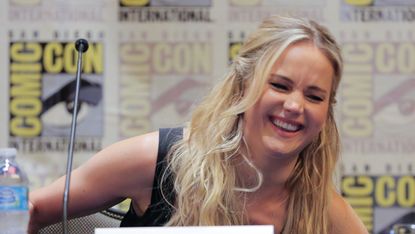 (Image credit: Archives)
1. She understands your complicated relationship with diet and exercise.
2. But that does not put a damper on her feelings about food.
4. She has super-cool guy friends no one automatically assumes she's dating.
6. She's never afraid to speak her mind. (We're all thinking the same thing anyway.)
7. And somehow she even makes TMI moments endearing.
8. She never takes herself too seriously.
9. Even though she trips on her couture at pretty much every awards show.
11. No one is safe from her jokes and pranks.
12. Paparazzi, included.
13. Her photobomb skills are second to none.
14. Same goes for her selfie game. Finding that perfect angle is overrated.
15. She always gives good face. (*So* meme-able.)
16. She can pull off literally any hairstyle or color—and inspire EVERYONE to get a pixie cut.
17. She has the whole 'sexy without trying' look down to an art.
18. And while she definitely knows how to party...
19. She'd rather stay home than get dressed up and go out.
20. She totally *gets* the guilty pleasure that is reality TV.
21. And pizza. Did we mention she likes pizza?
22. She's a woman of many, many talents.
23. One of which happens to be selecting gorgeous bodyguards.
24. She's all about giving back and doing good.
You never know who might visit @ShrinersCanada ! Today, Jennifer Lawrence took time to see children at the hospital! pic.twitter.com/0Gw5turTn9August 8, 2015
See more
25. Basically, she's a badass.
JLaw, can we just be besties already?
Celebrity news, beauty, fashion advice, and fascinating features, delivered straight to your inbox!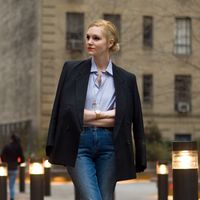 I am an experienced editor, writer, and creative strategist, specializing in fashion, beauty, and lifestyle content for digital media outlets, as well as video and social platforms. While I currently operate as a freelance contributor/consultant, with such clients as The Zoe Report, my 10+-year background in the industry was cultivated at the dot-coms of elite publications, including Harper's BAZAAR, ELLE, and Marie Claire.