Jennifer Lawrence Looks Nearly Identical to '90s Elizabeth Hurley in This Iconic Black Gown
Straight up déjà vu.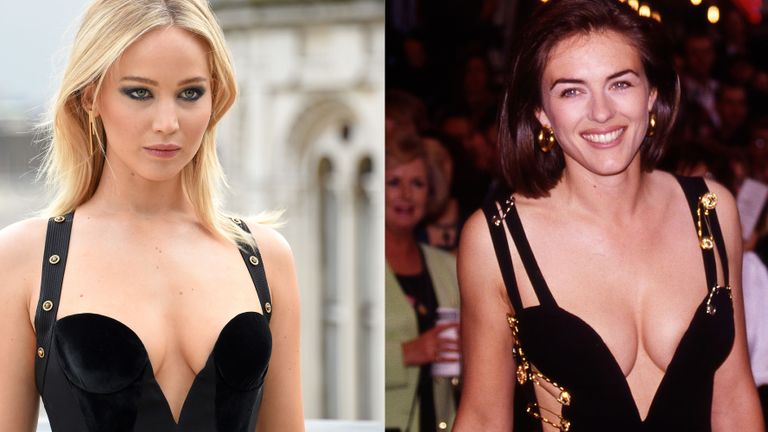 (Image credit: Getty Images)
Get pumped: Jennifer Lawrence will play a Russian ballerina/spy in her upcoming movie, Red Sparrow. To celebrate the new thriller, the 27-year-old attended the movie's London premiere and stunned in an open-leg, plunging black gown—but it's not just *any* gown.
In 1994, Elizabeth Hurley wore a Versace gown made entirely out of safety pins, yes safety pins, at the premiere of Four Weddings and a Funeral with Hugh Grant, and the resemblance between the two stars is uncanny. See for yourself below.
Lawrence recently announced she's going to take a year off of acting and focus on political activism. Red Sparrow will likely be her last movie for a while, which premieres in theaters March 2. You can watch the full trailer below.
RELATED STORIES