It Looks Like Kim Kardashian Ended Her Feud with Former Assistant Stephanie Shepherd
There's video evidence that the two are hanging out again.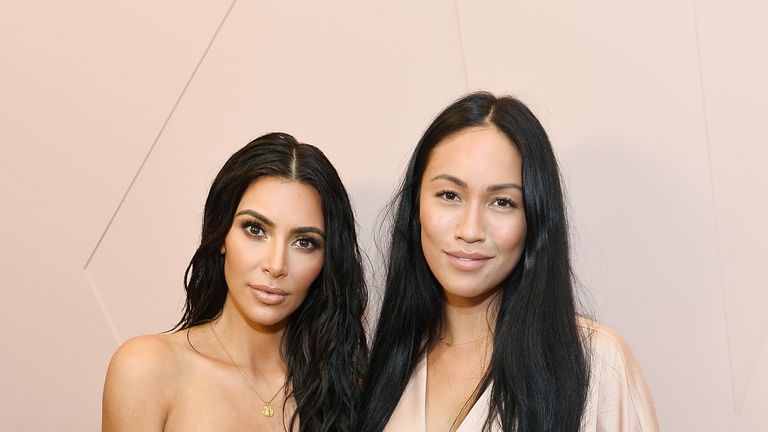 (Image credit: Getty Images)
The Kardashian-Jenner clan celebrated Kourtney Kardashian's 39th birthday last night with a huge party—and from the all the pictures and videos posted on Instagram, we learned three things.
First, Kim K decided to chop off all of her hair; second, there were a bunch of really freaky piñatas that were made to look like the decapitated heads of the party guests; and third, Kim and her former assistant Stephanie Shepherd appear to have made up.
The Keeping Up with the Kardashians shared a video of her and Shepherd screaming, "Woooo, Kourtney!"
So does this officially mean there's no more bad blood between them? It definitely seems like it, though neither have made any statement about their relationship.
Their feud started in November when Kim cut professional ties with Shepherd, who was her longtime close personal friend and assistant. We still don't know exactly what went down between the two, but Shepherd reportedly threw shade at Kim via her Instagram story just days after she was fired.
Shepherd began working for Kim in 2013, right before North was born. She became a part of Kim's friend group, and the two even jetted off on the occasional vacation together. Here's hoping their friendship has been repaired!
RELATED STORIES