Joe Jonas Breaks Silence on Gigi Hadid's Relationship with Zayn Malik
The singer shares his thoughts about his ex-girlfriend and her new beau.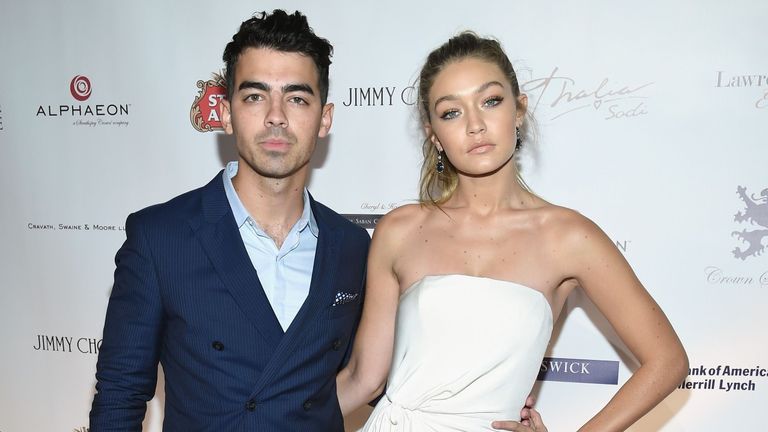 (Image credit: Getty Images)
It hasn't been that long since G.I. Joe was still a thing. Nonetheless, the days of Gigi Hadid and Joe Jonas as a couple seem like a distant memory...
Just two weeks after their split (opens in new tab) last November, things were already blossoming between the model and her new musician beau, Zayn Malik—and the buzz around the pair has only increased in the months since.
Hadid and Malik haven't held back on the PDA (opens in new tab) either. Whether they're getting hot and heavy in a music video (opens in new tab), house-hunting together (opens in new tab), frolicking through the streets of Naples for a romantic photo shoot or gushing (opens in new tab) about how wonderful it is working together, the two (have we landed on a combined name for them yet?) are clearly completely smitten (opens in new tab) with each other, and not a bit shy about showing it. All the while, Jonas has remained decidedly silent on the whole situation—until now.
Saw your face and got inspired 😜😎👌🏽 pic.twitter.com/AQ59Y4e5lGMarch 10, 2016
See more
In an interview with the Daily Mirror (opens in new tab), Jonas opened up about his ex-girlfriend and her relationship with Malik, and we can't help but feel a little sad for him.
"I think it's interesting that she moved on so quickly," Jonas said. "I mean it was definitely very quick."
So what does the singer think about all those comparisons between him and Malik? Like their music careers, and shared sense of style (opens in new tab), and that time they both dyed their hair pink within a week of each other… (Let's face it: Gigi definitely has a type (opens in new tab).)
"It's comical that I'm compared to him," Jonas scoffed. "That dude and I have been compared for years, I think it's just funny. To be honest I haven't really listened to his music, but he can sing well."
If that's not a backhanded compliment, I don't know what is. It's probably a safe guess to say Joe won't be making an appearance at Gigi's 21st birthday festivities (opens in new tab) this weekend.
Follow Marie Claire on Facebook (opens in new tab) for the latest celeb news, beauty tips, fascinating reads, livestream video, and more.
I am an experienced editor, writer, and creative strategist, specializing in fashion, beauty, and lifestyle content for digital media outlets, as well as video and social platforms. While I currently operate as a freelance contributor/consultant, with such clients as The Zoe Report, my 10+-year background in the industry was cultivated at the dot-coms of elite publications, including Harper's BAZAAR, ELLE, and Marie Claire.