Princess Beatrice Is on Vacation With Karlie Kloss, Ellie Goulding, and Misha Nonoo
Princess Beatrice is on vacation in Jordan with Karlie Kloss, Ellie Goulding, and Misha Nonoo.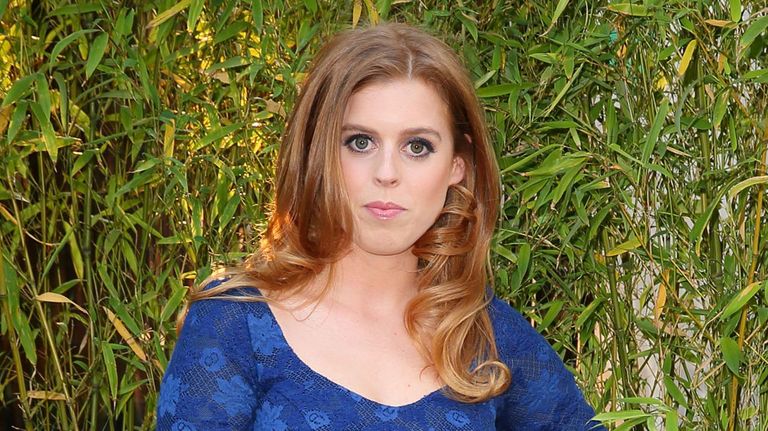 (Image credit: Getty Images)
It's been a big week for the royal family, what with the arrival of baby Prince Louis and all the events surrounding Anzac Day (Prince Harry and Meghan Markle attended multiple services for the occasion and Prince William even made an appearance—even though he was very sleepy).
Extended members of the royal family have been visiting Kensington Palace to say hello to Louis, but Princess Beatrice has yet to meet the newest royal. Beatrice hasn't been able to meet her cousin's new baby yet because she is currently on vacation in Jordan with quite the group of celebrity friends.
Karlie Kloss, Ellie Goulding, and designer Misha Nonoo (you know, the designer who set Harry and Meghan up on that fateful blind date) are all on the trip to the Wadi Rum desert in southern Jordan. The Instagrams will make you want to book a trip there ASAP.
Kloss posted a photo with Goulding adorably captioned "Goulden hour."
She also posted a photo with her boyfriend, 32-year-old US businessman Joshua Kushner (yes, he IS the brother of Jared Kushner, Ivanka Trump's husband), hanging out in a buggy, captioned "My ride or die."
Goulding posted a gorgeous shot of camels in the desert to her Instagram Story.
Nonoo shared a group picture of everyone on the trip—including the 29-year-old royal—on her Instagram Story.
The photo, captioned "Wadi Rum," shows Beatrice kneeling next to Kushner, who has his hand on her shoulder.
This isn't Beatrice's first vacation with famous friends. She's previously been spotted on trips with Ashton Kutcher and Mila Kunis, according to Harper's Bazaar UK.
RELATED STORIES