Miley Cyrus and Liam Hemsworth Didn't Break Up, Guys
You may now resume your normal activities.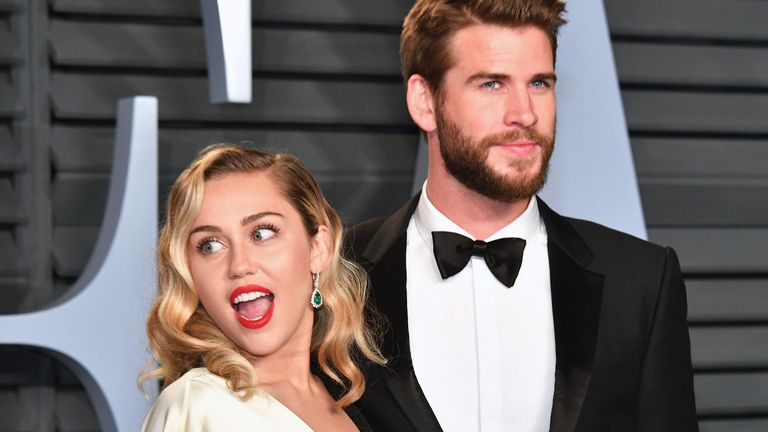 (Image credit: getty image)
If you were devastated after reading the tragic news that favorite couple Miley Cyrus and Liam Hemsworth might have broken up, fear no more—Liam shut down the rumors by posting an amazing Instagram story of him and Miley goofing around in the car, then suddenly screaming and scaring Miley. (They were both laughing the whole time.)
Fans were shocked this morning when an unconfirmed report from OK! Australia revealed that Liam wanted to start a family with Miley, but Miley wasn't ready and they decided to break up. "He wants kids and doesn't want to keep putting it off, but it's not quite the timeline Miley had in mind…he is left heartbroken," said the source.
Clearly the source is wrong and they are happily living out their days singing together in cars (see GIF below for reference).
Miley Cyrus and Liam Hemsworth came in like a wrecking ball and smashed those split rumors with our new favorite video. https://t.co/LhGvqUuKfu pic.twitter.com/D2DgR6VYjdJuly 19, 2018
See more
Last year, Miley and Liam were spotted with wedding bands on their fingers, but have yet to confirm whether or not they're actually married. They met while filming The Last Song in 2009, and have been inseparable (okay, maybe not inseparable, they did breakup one other time) ever since. Miley even shared this amazing throwback of their first kiss.
So, there you have it, true love is not dead. Everyone, please go back to your normal activities.
RELATED STORIES