Megan Fox Married: Is Brian Austin Green a Trophy Husband?
Megan Fox just got hitched to Brian Austin Green. But how did he land her anyway?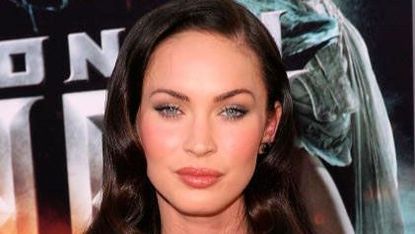 (Image credit: Marie Claire)
Breaking news: Remember when we recently reported that Megan Fox was engaged (opens in new tab)? Turns out she and longtime boyfriend (and short-term fiancé) Brian Austin Green have eloped!
Of course, after such a disastrous proposal (opens in new tab), we don't blame the guy for wanting to seal the deal and fast. Because let's face it: The real story here is that a guy kickin' it on the F-list with the likes of Kathy Griffin managed to score a megawatt A-list hottie like Megan Fox.
Our pals over at Esquire.com (opens in new tab) seem to get to the heart of the matter by taking a more psychological approach to the phenom of so-called "Hollywood trophy husbands." Check out their hilarious slideshow (opens in new tab) that maps out exactly how lesser males snag the Scar-Jos and Jessica Albas of the world, and keep them. And to all you dudes out there — ya might wanna take notes.
Erin Flaherty is a beauty journalist and consultant who has contributed to numerous publications including the Wall Street Journal and Domino, among many others. She is a board member of the Women's Global Empowerment Fund and especially passionate about worldwide beauty anthropology and women's issues. She lives in Woodstock, NY with her husband and dog.